Animal welfare specialists have expressed concern for pets as Coronavirus restrictions are lifted, after research from the Pet Food Manufacturers Association (PFMA) found 3.2 million UK households have gotten domestic creatures since the start of the pandemic.
Millennials and Generation Zs made up 59 per cent of new owners, a figure which has sparked concerns that pets could be abandoned as their masters grow up.
Nicole Paley, deputy CEO of PMFA, said: "15 per cent of 16 to 34-year-olds are concerned about spending less time with their pet in the future. We must work together with the pet care sector to ensure the 3.2 million households with new pets get the support they need."
As the country begins to reopen after a lengthy national lockdown, specialists are also worried that those returning to in-person working will be unable to spend as much time with their new animals.
Dr Samantha Gaines, from the RSPCA, believes that people should prepare their pets for spending more time alone.
"Pets are now used to having us around all the time while others have never known any different so we have real concerns that life post-lockdown, both in terms of a new routine and spending time alone, could be really difficult for them to adjust to, which is why it's so important that owners start to prepare them now," she said.
Improved mental health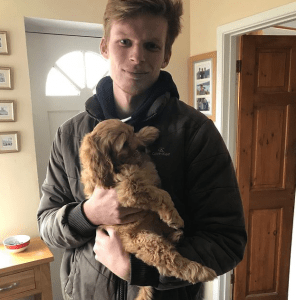 Of pet owners surveyed by the PMFA, 74 per cent said having a pet improved their mental health during the pandemic.
Will Dowden, 23, from Surrey, got a Cockapoo puppy called Bertie at the beginning of March and claims the pooch has improved his all-round well-being.
"He's kept me busy and stopped me from thinking negative thoughts. He can definitely tell when you are down," he said.
"When things get tough, I can go somewhere with Bertie and play with him, which is a kind of therapy."