People with Covid are no longer required to self-isolate, but in line with new government advice, from today people with symptoms should try to stay at home and avoid contact with others for at least five days.
As part of the government's 'living with covid' plan, from today most people will have to pay for a lateral flow test (LFT) in England.
Some free testing will continue but the public has been discouraged from stockpiling test packs ahead of the change.
Exemptions are as follows:
Patients in hospitals, where a PCR test is required for their care and to provide access to treatments.
People who are eligible for community Covid-19 treatments because they are at a higher risk of getting seriously ill from Covid.
People living or working in high-risk settings such as staff in adult social care services (home care organisations, care homes, and supported living), NHS workers, and those living and working in hospices and prisons/places of detention.
The NHS has said that if you have Covid, you can infect other people for up to 10 days from when the symptoms start but many people will no longer be infectious to others after five days.
The NHS has advised that if you have tested positive for Covid, a LFT test should subsequently be taken five days after your symptoms started and another the next day. When both tests are negative and you do not have a high temperature you do not have to isolate anymore.
Chief Executive of the UK Health Security Agency Dame Jenny Harries said: "The pandemic is not over and how the virus will develop over time remains uncertain. Covid still poses a real risk to many of us.
"That is why it is sensible to wear a mask in enclosed spaces, keep indoor spaces ventilated and stay away from others if you have symptoms of a respiratory illness, including Covid."
The government have also confirmed that outbreak management periods in care homes, which can include visiting restrictions, have been reduced from 14 to 10 days and free parking for NHS staff that was introduced during the pandemic will come to an end on March 31.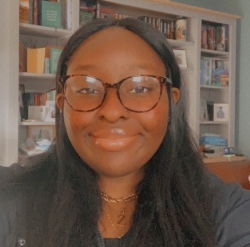 Latest posts by Zora-Hannah Bansah
(see all)