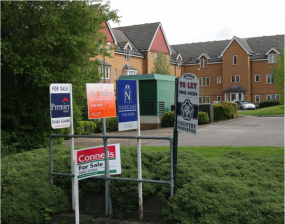 Residents of Kingston are now able to purchase properties in the area with as little as five per cent deposits.
The second phase of the government's 'Help to Buy' scheme will aid those wishing to purchase new build properties, such as those being sold by Redrow Homes at the Kingston Riverside development.
Mary Timlin, Sales and Marketing Director of Redrow London, said: "The Help to Buy initiative has given buyers in the local community who might otherwise find raising a deposit difficult the chance to own their very own home."
She added: "So far, we have had nothing but a positive response to the scheme at both Kingston Riverside and River Walk."
Originally planned to come into effect in January 2014, the scheme is available now and will apply to homes valued at up to £600,000.
Critics of the government plan claim that the added demand for housing will lead to increased prices and another housing bubble, while failing to address the lack of construction in the sector.