Surrey's Kingstonian Cricket Club (KCC) is hoping to raise funds due to increased costs since the start of Covid-19.
The club's normal ways of raising income – monthly subscriptions from team members and the generosity of local individuals or businesses – have become less certain due to lower incomes because of Covid-19 and reduced KCC membership fees during lockdown.
Vice chairman of KCC Neel Patel said: "Due to increased costs with pitch hire, ground maintenance and other expenditure since the start of Covid-19, this has led our committee to review ways of raising funds to safeguard the future of the club.
"One way we can do this is by putting on events such as internal club matches, family fun days and cricket club dinners.
"The third lockdown saw us having to cancel our winter sessions which would have been good exposure for our club, and it would have been at the honourable Richard Challoner School in New Malden."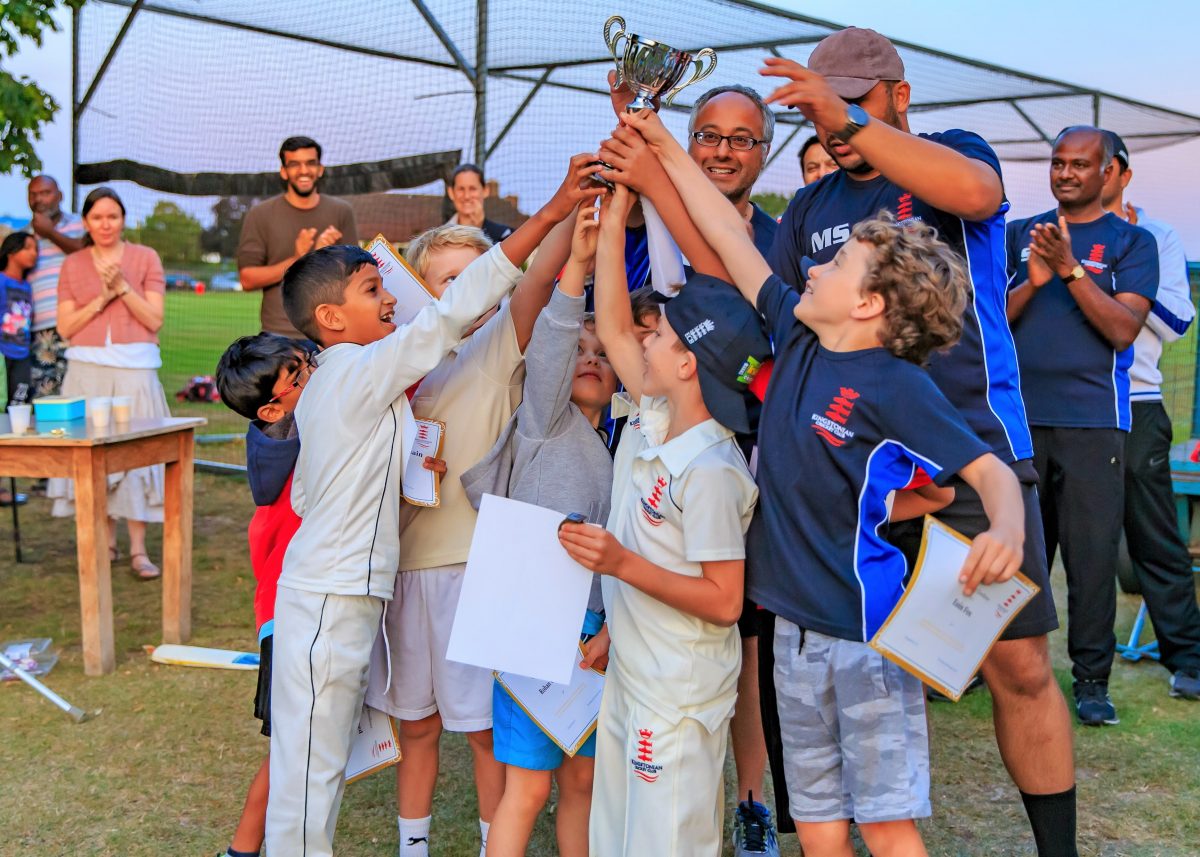 Founded in 1989, KCC has more than 100 adults and 100 children from the local area in New Malden who used to play cricket every week pre-covid-19.
KCC created a Just Giving page last month which has already raised a third of the required amount of £6,000. The fundraising page is one way the club is actively raising funds during the lockdown.
Saturday is the most popular day of the week for KCC to meet. Normally there are six or seven teams of children and adults who battle to win a cricket match on the King's College London sports grounds.
KCC is an England and Wales Cricket Board (ECB) accredited club that partnered with SNAP sponsorship in mid-February 2021 to manage existing and new sponsors.
SNAP sponsorship helps local sports clubs in the UK to thrive and continue being available to the community.
During the national lockdowns last year, committee staff from KCC kept their members engaged in cricket by putting on sessions at Green Lane Recreation Ground in New Malden, when it was safe to do so.
A total of 60 children met with KCC staff for cricket sessions during the summer last year.
The global pandemic and lockdown has affected professional cricket too.
The ECB said in a report: "We have been working closely with both the UK Government and the Welsh Government to provide clarity in what the easing of lockdown restrictions mean for recreational cricket across England and Wales.
"Recreational cricket should be able to return, with restrictions, on March 29."
Summer 2021 plans
As the next season of cricket will start in April 2021, KCC has long awaited some form of normality in playing cricket outdoors again while following government guidance.
"We'll launch our summer sessions starting from the April 21," Patel said.
"We are also planning to inspire more girls to get involved in cricket. One way we'll do this, is by using ECB's new cricket format called The Hundred."
Compared to the Twenty20 (T20) cricket game format – which means each team is allowed one inning each to score as many runs as possible in a period of 20 overs (120 balls), The Hundred is a new format that will launch this summer and will consist of shorter and fast-paced cricket games where players only use 100 balls.
For more information, get in touch with KCC.
Latest posts by Lynn Kabagenyi
(see all)