A film written by Kingston filmmaker Alex Barrett is set to premiere on January 27. The existential mystery 'January' is set in post-Soviet Bulgaria and filmed in the language and, though closely involved with the project, Barrett cannot speak a word of Bulgarian.
Barrett, 38, was hired onto the project whilst attending workshops across Europe run by the European Audiovisual Entrepreneurs (EAVE), which is a professional training programme. He wrote the first draft in just three days and, with the help of award-winning Bulgarian documentary film-maker Andrey Paounov, developed a full Bulgarian script within a year.
Despite knowing a decent amount of post-Soviet history, Barrett did not have an in-depth understanding of Bulgaria during this time. "I think that was helpful for the project," he said. Barrett explained that whilst he is unfamiliar with Bulgaria and still cannot speak the language, the producers wanted to give the film a very specific context and for it to appeal to a wider audience.
"The director was very influenced by British Theatre, Beckett and Pinter, and those kinds of theatrical traditions, and by bringing in someone from this side of the world they had someone with a good understanding of those traditions," he said.
Barrett's contributions helped the project to become more than a film specific to a historical period. "I focused more on the existential side of things and together we were able to create something that works with a very strong understanding of post-Soviet culture – but even if you don't have that, something which still works as an absurd mystery," he said.
The film explores madness in the midst of winter, focussing on a group of men trapped in a snowstorm in the Bulgarian woods attempting to solve a mystery "while it slowly devours them".
Prior to his Bulgarian endeavours, Barrett lived and worked in Kingston, and now resides in close-by Sutton. Having grown up in the area and attended Richmond College and Surrey Institute of Art and Design, Kingston has heavily influenced his work.
Kingston has touched both Barrett's personal and professional work. "I made a bunch of short films including some in the Kingston area, I made a film in Canbury Gardens called 'Canbury' and then my first feature which was a character drama called 'Life just is'," he said.
The area even features in the silent film 'London Symphony', which Barrett directed. "We shot in every borough of London obviously, but I was still living in Kingston when I was working on that so there's a lot of the town in that film." He continued: "We showed it in Kingston at the museum; we wanted to celebrate Edwaerd Muybridge. He was a very cool Kingstonian."
Barrett is not the only notable filmmaker to come out of Kingston. Edwaerd Muybridge was known for his work in motion-picture projection which famously led to his invention of the Zoopraxiscope, an early movie-projecting device.
Barrett, proud of Kingston's cinematic history, said: "You could argue that cinema was invented in Kingston, I think Mubridge is instrumental to the birth of cinema so there's an argument to be made that cinema stems from Kingston people."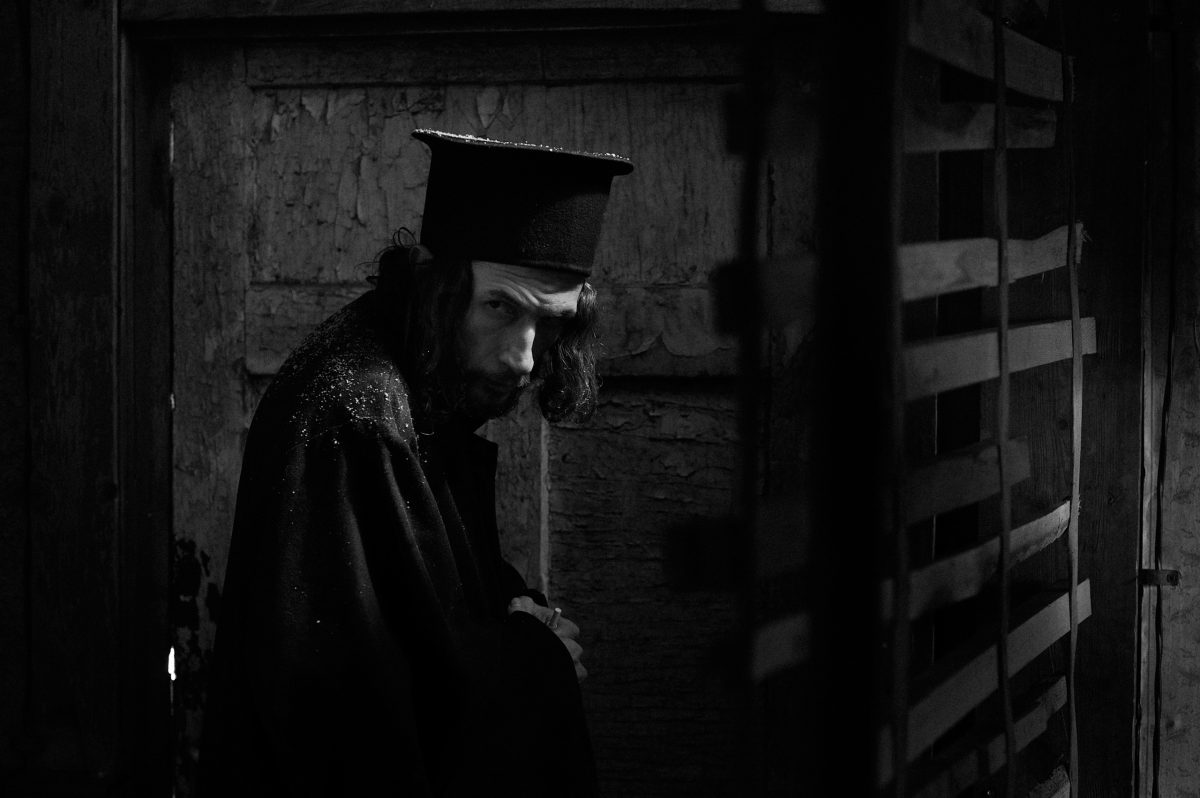 Barrett's work has taken him further than Kingston. The filmmaker currently looks forward to the premiere of 'January'. He said: "Hopefully one of the things that January will do is enlighten people to another cultural cinema."
Whilst 'January' is a foreign language film, Barrett is hopeful English audiences will enjoy watching. Like much of his work, it is character-driven. "I like work that is a little bit challenging, that can raise questions and give the audience something to chew on a little bit more than pure entertainment," he said.
Already released in Bulgaria, the reaction seems encouraging, and has already gained awards in 2022, winning a Special Jury Prize and The Critic's Guild Award at Golden Rose Bulgarian Fiction Film Festival.
In a last effort to entice audiences in, Barrett said: "Come and explore this mystery with us, wrap up warm, and be prepared for a slow, meandering ride through the Bulgarian mountains."
'January' is in select cinemas, including London's Barbican Theatre from 27 January and on demand.