Halloween is upon us once again, and for many of us, this spooky season means panicking about what costumes to wear. If, like most people, your plan to prepare costumes for your kids fell through, fear not.
Here are 10 last-minute costumes your kids can wear for trick or treating.
A witch
In true spooky spirit, a witch costume can be thrown together quickly for Halloween. If you can't get your hands on a hat, make one with spare fabric and follow a pattern.
Sheet ghost
A ghost is probably the easiest Halloween costume to make, especially if you've left it to the last-minute. Just grab a white sheet and cut holes for the eyes. Remember it's not cheap, it's retro.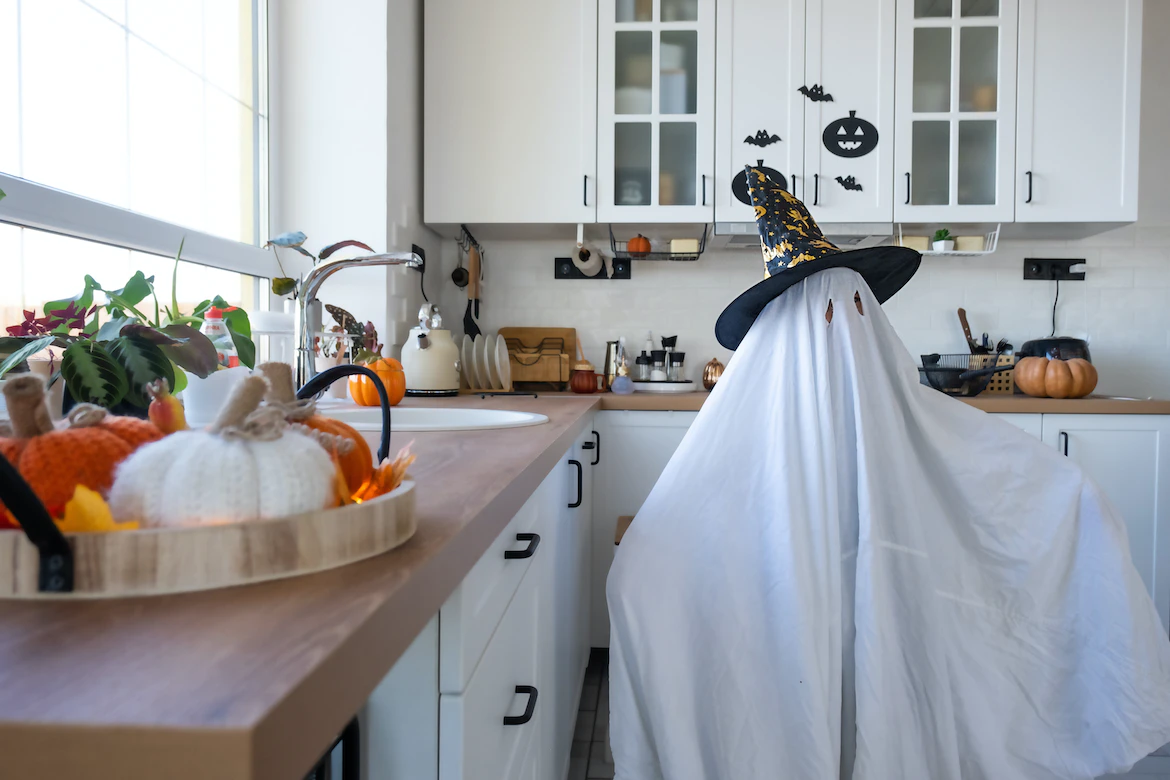 A pumpkin
Another easy costume. You'll need to wear a black top and a cut-out orange one on top. You can finish your child's look with pumpkin-inspired face paint.
A mummy
It doesn't get much easier than this. All you need is some old sheets to tear up (or even toilet paper) to turn your child into a mummy.
Ballerina
All you need is a tutu for this look. Even better if your child has done ballet before.
A cat
A cat is a classic Halloween costume, you may even have some old cat ears lying around from previous Halloweens. Just get some facepaint to draw on some whiskers.
Minions
Minions have made a comeback this year, so costumes are easy to come by. But you can easily make your own, with a yellow top and dungarees. All you'll need is some makeshift goggles which you can make with your kid as a fun craft project.
Skeleton
Skeleton costumes can be found cheap in supermarkets around Halloween. But if you want to go even cheaper, some white duct tape will do the trick.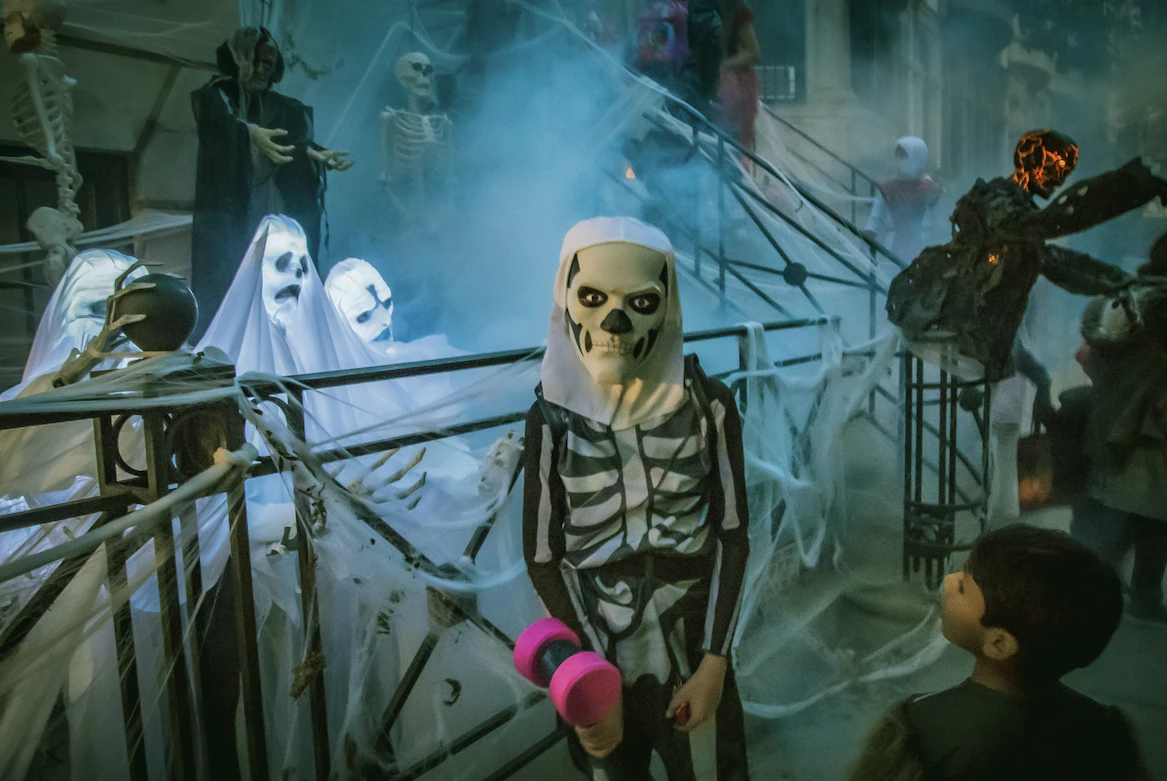 Pirate
A DIY pirate costume can be easily fashioned. You'll need a stripy top and simple vest before crafting a pirate hat. An eye patch will complete the look and can be made with some spare fabric.
Cowboy
A good cowboy look includes a plaid shirt, jeans and a hat. If you don't have a ready-to-go cowboy hat you can make it yourself with some cardboard!