Climate activists from Kingston's Extinction Rebellion group marched alongside hundreds of protestors in Central London on October 14 as part of a Festival of Resistance.
Extinction Rebellion (XR) organised a non-violent protest at noon in Trafalgar Square. Protesters walked from there to Downing Street and occupied the road until 6pm.
Kingston XR spokesperson Heather*, 33, said: "It is very healing and reassuring to come together with a group of other people who are deeply worried about the climate and nature crisis and want to do something about it."
Hundreds of protestors flooded the square, brandishing fluorescent flags and home-made cardboard signs with punchy slogans.
The demands of the XR movement are: to "tell the truth" about the climate catastrophe. For the whole of society to "act now". And for ordinary citizens and leaders alike to "decide together" how to create climate justice.
In the centre of it all, in front of the National Gallery, was a satirical picture of then prime minister Liz Truss on an easel with a BP logo titled 'Employee of the Month'.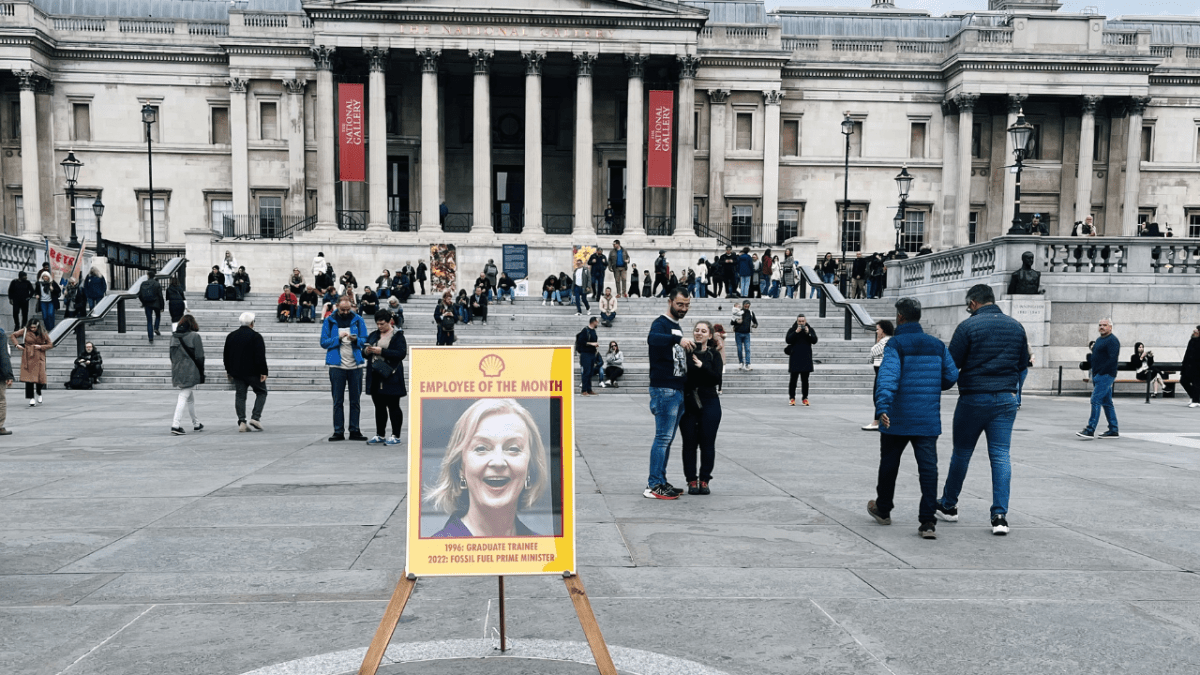 Around 40 protestors, led by a whistle-blowing conductor, stood near Nelson's Column drumming and ringing cowbells.
On the ground, police officers were dotted about the square and vans of officers were on guard nearby.
Starting to move around 1pm, the protestors marched to outside Downing Street. Many stood directly outside the gates, holding banners protesting the use of oil.
Kingston XR student member Aaron* said he had been on 12 different protests and had been involved with Just Stop Oil protests earlier in the week.
Aaron said that many of his friends were interested in XR and valued what they the organisation stood for, but did not come to the marches. Aaron and Wendy said the public often had the intellectual understanding that the climate crisis was important, but lacked a deeper conviction of its urgency.
Heather* said many people were in support of XR's activism but thought "I couldn't do it."
Aaron said Extinction Rebellion "doesn't force people to do anything." For instance, you are not compelled to get arrested. There was training to get and flyers handed out on how you should behave with the police.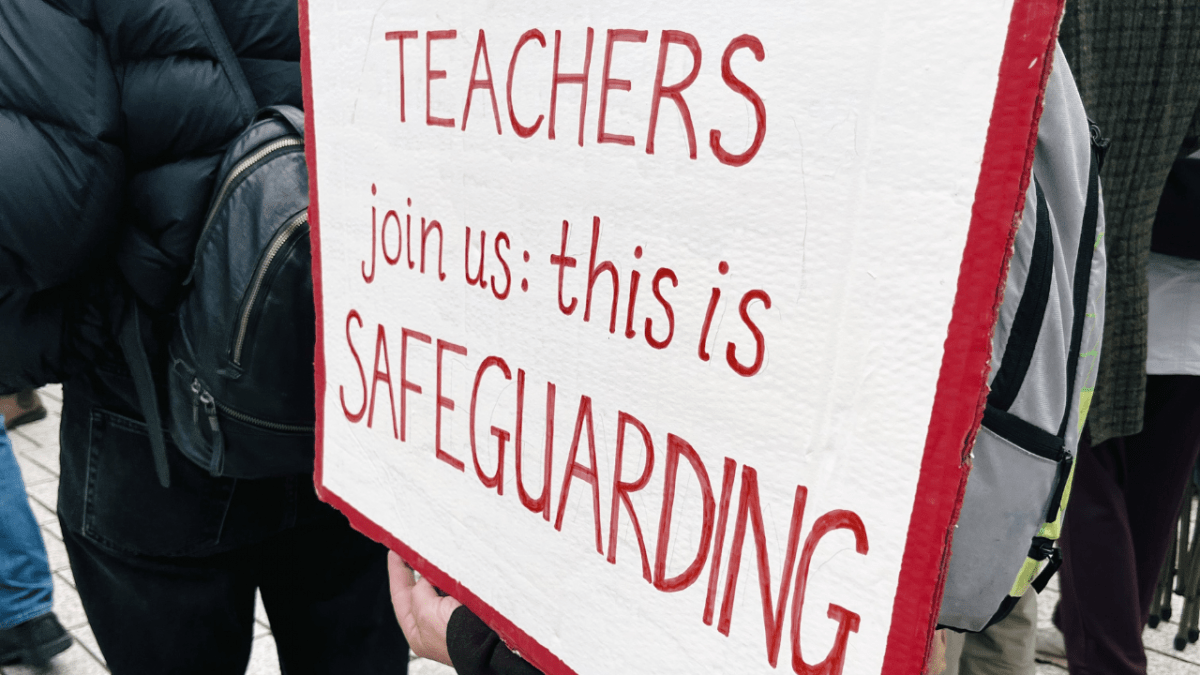 Many protestors at the march advertised their professions, dressed in medical scrubs, lab-coats or advertised that they were a lawyer.
Schoolteacher Wendy*, 52, held a sign which said: 'TEACHERS, join us: this is SAFEGUARDING'.
Wendy said that teachers spend most of their lives educating and safeguarding children. "The climate crisis is the biggest threat to our children's future- if we don't address that how can we keep our children safe?"
Wendy started reading up on the science of climate change and the environment and just "couldn't unlearn it." She realised that petitions were not working and that we all had to do more.
She said she wanted climate change to be part of the school curriculum, which every country is supposed to be doing, but Britain is behind on.
Kingston XR said it had written to Kingston Council, demanding it to publicly acknowledge the climate emergency in 2019.
In March 2022, Kingston Council developed a Climate Action Plan. Based on "community focus groups, including responses from stakeholders such as…Extinction Rebellion Kingston."
Kingston XR are currently campaigning against the use of the carcinogenic Glyphosate herbicide by the council. Although Kingston Council have been reducing its use of herbicides since 2019, it still has no over-arching pesticide policy.
Extinction Rebellion hold two major protests a year. The first and biggest are held around Easter time, and the second in the autumn.
Note: Due to the activist nature of the organisation, the individuals spoken to requested anonymity.