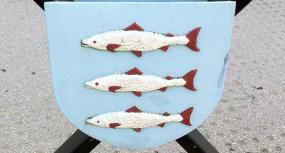 For the second time running, the council rejected development plans for student housing on South Lane and the High Street.
In an overcrowded council chamber last Thursday, the Development Control Committee unanimously voted to reject the application on the grounds of "bulk and mass", as Liberal Democrat Councillor Chrissie Hitchcock called it.
Gareth Carpenter, from South Lane, spoke on behalf of the residents and was applauded after he said: "This application as it stands bares all the hallmarks of a stack-them-high-and-sell-them-cheap strategy.
"With one fell swoop it would rip the soul out of South Lane and make a mockery of the old town conservation area rules. It is too big, it is too brash and it is too ugly."
The application was for a five story building including 140 units of student accommodation, plus retail and office space.
Mr Carpenter made it clear that it was not an anti-student protest. He said: "This application would double the population of South Lane", and felt that this was not appropriate for the area.
He threatened to seek professional advice if the committee approved the development.
Hannah Whitney, from Kingston University, said the development would lead to "a glut of unaffordable studio flats". She also spoke of the internal layout not complying with the council's development policy.
Neil Rowley spoke on behalf of the applicant and said that he would be happy to speak to the university, but that their comments came "a little bit late in the day".
He added that the university states that it is a diverse body and wants to ensure flexibility in provision of accommodation.
Mr Rowley also pointed out that this new application was adjusted after a consultation during which residents expressed the wish for mature students and postgraduates.
This statement was met with agitation from the public gallery.
The councillors believed that the new application was not a real improvement to the original one. Cllr Chrissie Hitchcock said: "The bulk and mass is slightly reduced, but not enough."
Conservative Councillor Richard Hudson added: "This building reminds me of the opening scene of Saving Private Ryan.
"I kind of expect the German to be sitting at the top, popping at the Americans."
Outside the chamber David Edward Chaplin, from 17 South Lane, expressed his delight about the rejection. "It is fantastic news, absolutely marvellous. I have lost so much sleep over it", he said.
Prior to the meeting, the council received 27 letters of objection and one of support of people from the area. An ePetition of objection gathered 116 signatures.