Kingston Council and mixed-tenure developer Countryside Properties have been granted planning approval to regenerate 2,170 homes at the Cambridge Road Estate on Burritt Rd in Kingston upon Thames starting this summer.
The estimated value of the Cambridge Road Estate is £800m according to Countryside and construction is expected to take 12 years to complete. Construction for phase one comprises 452 homes including 150 for social rent.
In spring 2017 Kingston Council approved plans to find a developer for the Cambridge Road Estate regeneration masterplan with an estimated gross development value of £1bn.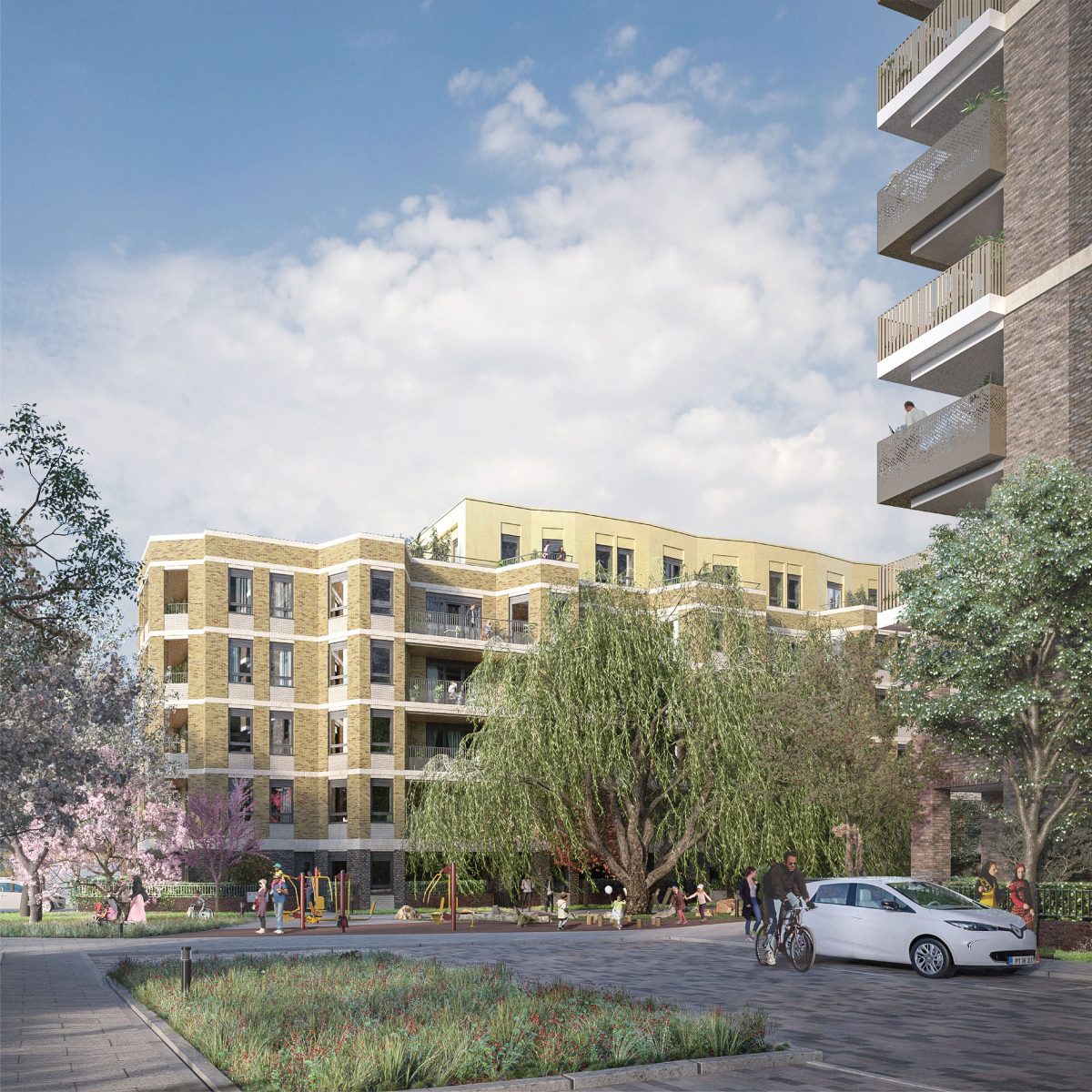 Portfolio holder for housing at Kingston Council Cllr Emily Davey said: "This project will deliver a boost for Kingston. It puts us on the path to delivering on our priorities to tackle climate change and increase the number of affordable homes, new jobs and apprenticeship opportunities in the borough.
"Residents voted for safer, warmer, greener homes and that is what we can now deliver."
The existing proposals for regeneration include demolishing hundreds of existing homes and building 2,170 new ones in their stead. The mixed-use generation plan comprises flats, maisonettes and houses, of which 45 per cent of them will be affordable, on a habitable room basis houses.
The new neighbourhood also includes a minimum of an additional 114 council homes, 767 homes for social rent and 20 for shared ownership. In addition to housing, 1,250 square meters of community space, 290 square meters of office space and 395 square meters of retail and commercial space will be created.
The planning approval follows a ballot of residents of the Cambridge Road Estate in March 2020, who were able to vote online on the redevelopment plan between February 24 and March 18, 2020.
Cllr Davey said: "The plans were drawn up with residents. In last year's ballot, on an 86 per cent turnout, 73 per cent of the residents said they wanted the estate rebuilt. Now we can put the residents' call for change into action."
Managing director at Countryside West London and Thames Valley Daniel King expressed that the urban regeneration company is "excited to begin delivering the community vision".
A report by ZCD Architects published in 2019 revealed that the Cambridge Road Estate is the most disadvantaged area in Kingston with an Index of Multiple Deprivation (IMD) rank of 4,711. This places it in the top 20 per cent most deprived neighbourhoods in England, according to data by the Department for Communities and Local Government (DCLG).