Ore Ogunlana, one of English elite hockey's few Black players, said his worst encounter with racism in the sport was during an away game for his university team, where the opposing side's fans "hurled abuse" at him throughout the match.
Introduced to hockey at famously sporty south London school Whitgift, Ogunlana went on to play at county, regional and national levels before returning to Surbiton Hockey Club where he now plays goalie in the Men's England Hockey League Premier Division at 24 years old.
At every level and in every team, Ogunlana said race, and often racism, were part of his hockey experience. But he believes England Hockey, a governing body for the sport, is beginning to accept, expose and tackle its prevalent race issue.
In August last year, an open letter to England Hockey signed by nine clubs condemned English hockey as having an "endemic race issue" across national, regional and club levels sparking conversation and reform in the sport.
Ogunlana said the issue stems from hockey's status as an elitist sport.
"If you compare it to football, all you need is a ball and two jumpers and that is why everyone plays it," he said.
"On the flip side, for hockey you need so many more materials, Astroturf, sticks, goalie kits and it is all expensive. So, notoriously, only people from certain backgrounds play."
Only six per cent of those playing at England Hockey clubs were of ethnic minority backgrounds, according to England Hockey's recent national survey, while the governing body has no Black, Asian and minority ethnic (BAME) members on its board.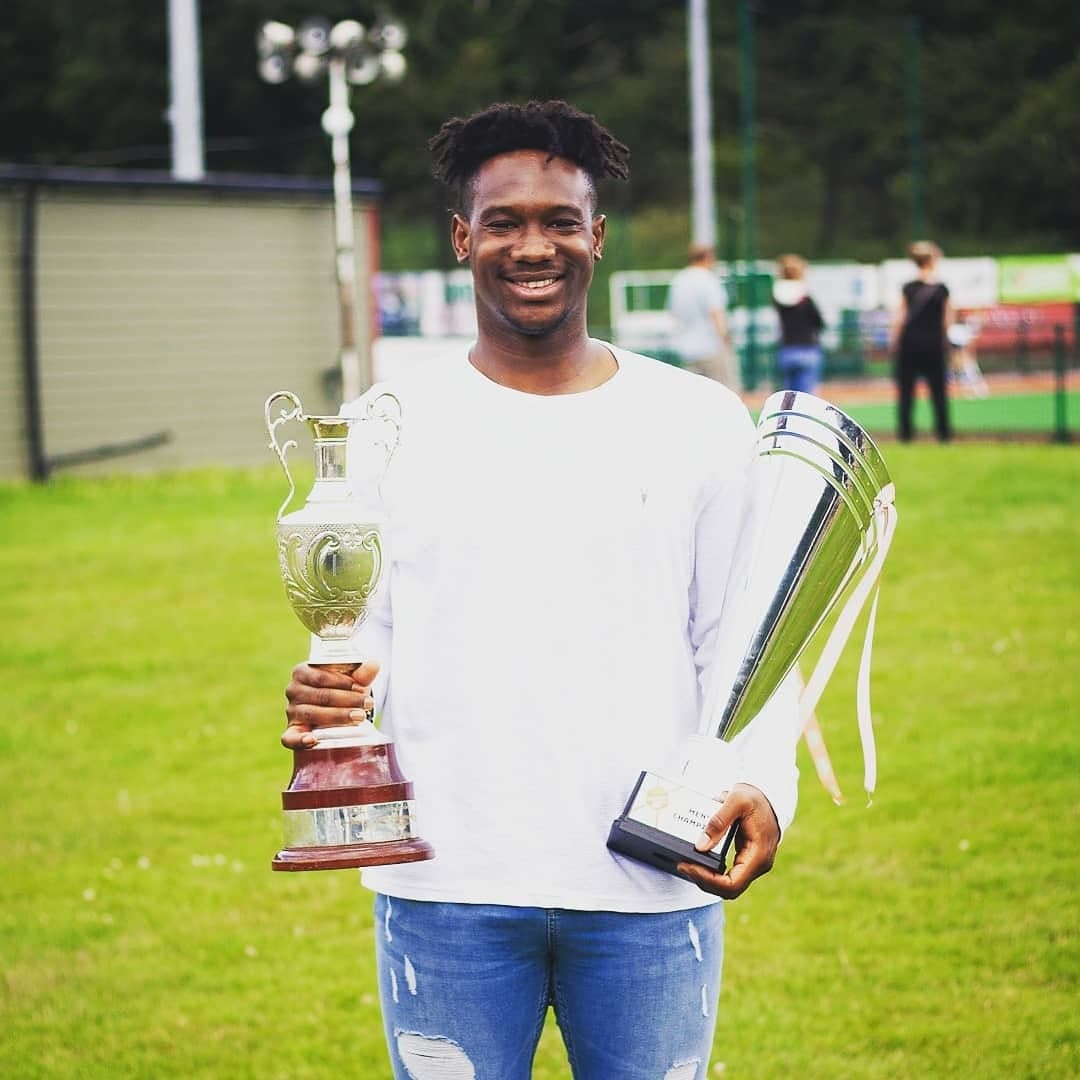 Black Lives Matter was a driving force
Ogunlana said that the Black Lives Matter movement (BLM) ignited a drive to expose and tackle racism in English hockey.
"A lot of really good conversations have come about recently that I have heard of, been a part of and been asked about," he said. "It is something that is being talked about now."
Praising English hockey's initiative, he explained that the sport might easily have avoided engaging in these conversations.
"Hockey isn't like football. An average person can name at least three football players, but big things might happen in the hockey world and 80 per cent of people we know won't know about it.
"It would have been easy for England Hockey to not have talked about it," he said.
A "Stick It To Racism" campaign was launched under GB, England, Scottish Hockey and Hockey Wales.
In a statement, GB Hockey said: "There is no place for racism in our sport or society."
Hockey Inner City Initiative
Hockey Inner City (HIC) is a grassroots initiative set up by childhood best friend of Ogunlana and England international player Rhys Smith, aimed at coaching and supporting inner-city and BAME kids in hockey.
Echoing his friend, Smith said the lack of diversity in the sport is a serious flaw.
"Upon arriving at university, I realised that the vast majority of students were privately educated and from privileged backgrounds," Smith explained on HIC's website. "There were very few BAME and inner-city representatives.
"I believe this is not due to a lack of ability but rather a lack of opportunity."
HIC was set up to provide that opportunity: "Giving kids from underprivileged areas the chance to play hockey is genius," Ogunlana said.
"Some of the best hockey players I know, Rhys [Smith] included, are from that background."
England hockey still has a long way to go in tackling its race issue. Ogunlana, impatient for the lockdown to be over so that he can play hockey again, hopes that it will become a more popular and visible sport.
But raising its profile could also, he believes, play a part in tackling its race issue.
He said: "With that awareness, with that view in the public, it will force hockey to develop and actually grow with the times."
It is Ogunlana's greatest hope that his dream for hockey to be broadcast on Sky Sports will serve this greater purpose.