Despite wanting to make more planet-friendly choices, the current economic squeeze is pressing consumers to compromise on their consciences.
Almost 60% of young people feel very or deeply worried about climate change, according to a global study led by Bath University in 2021.
Zurich Youth Against Carbon initiative's multi-generational survey found that six in 10 (59%) of shoppers say they are compelled to choose less sustainable but cheaper options as prices increase. As young adults feel the pinch more acutely, this number rises to seven out of 10.
Dubbed as the "cost over climate" debate, can students afford to make environmentally conscious choices despite being on a shoe-string budget?
Make do and mend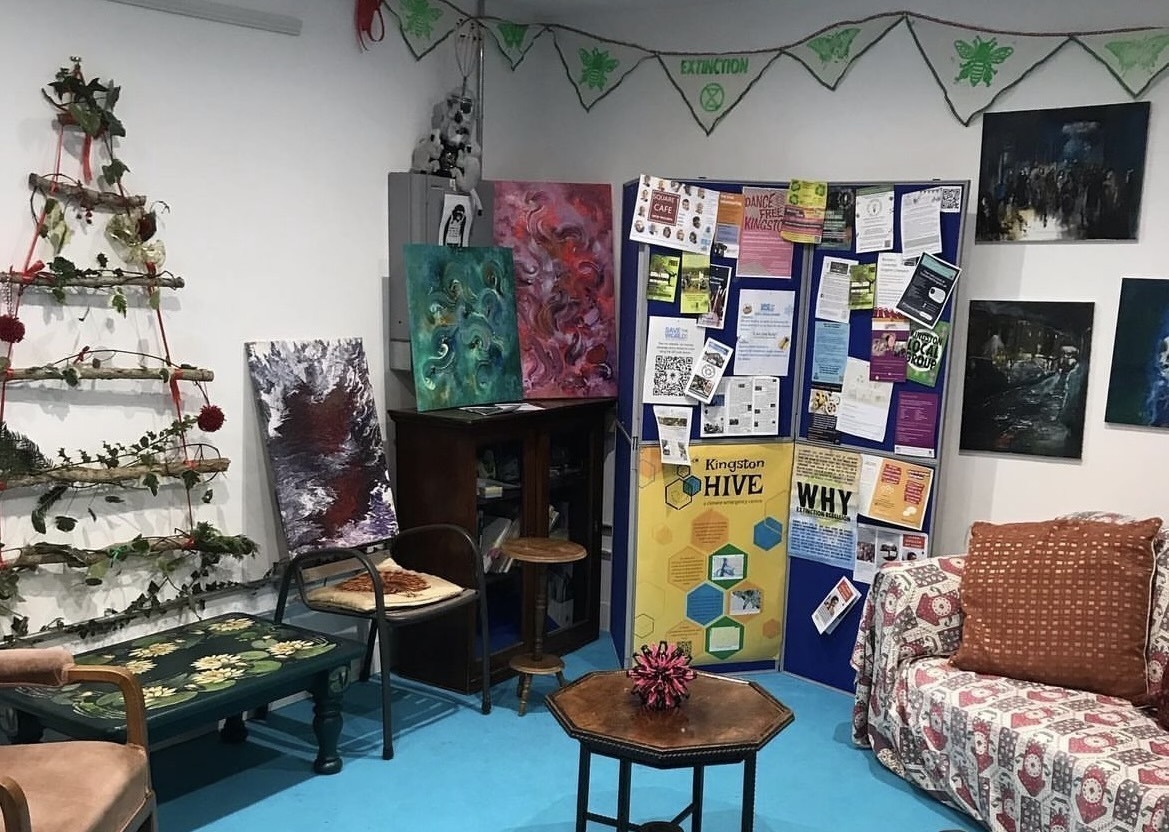 "I really don't think it's at odds at all," said Charlotte Haigh, who volunteers at the Hive, Kingston's community climate hub. "Sustainability and cost-of-living go together."
Established in August 2022, the Hive is part of a nationwide network of eco-hubs created in empty spaces in town centres. It runs a mixture of wellbeing drop-ins, screenings of environmental films and practical sustainability workshops.
Every Saturday, the Hive space opens up with 'Stitch don't ditch' workshops for mending crafts. "Mending is a revolutionary act … a rejection of consumer culture," Haigh said.
The Zurich survey found that 40% of young people felt they would choose sustainable fashion brands if it wasn't for the economic crisis. The inflation rate for clothing was at 6.5% in December 2022; although inflation is set to come down, the spiralling impact of the cost-of-living crisis means consumers are still choosing to buy basics items over non-essential goods.
The fashion industry is one of the major polluters, Haigh explained. Her advice was to mend, rather than buy new. She suggested charity shops or using sites like Vinted and eBay for good quality secondhand clothes.
Haigh appreciated it might not be easy but that it "required a different mindset". She said: "It may take more time and planning … but it's really rewarding. It's better for your pocket and for the planet."
However, this "different mindset" might be part of the problem preventing students from making most climate-friendly choices. For many students it is their first time living independently, juggling academic rigour and the social life of university.
"If your budget is tight and you haven't got a lot of time, it's quite hard to balance being environmentally conscious," said Alex, an MFA Fine Arts student. "Marketing is still geared towards convenience."
Although Alex said she was trying to buy more products without packaging, she said the price difference was quite apparent.
Cutting down on waste
Walking into Refillogic, you are greeted by delicate fragrances, oak-coloured shelving, and a smiley Ava Katona. The zero-waste store, which opened in March 2021 in Surbiton, stemmed from a deep concern for the environment and awareness of the climate crisis.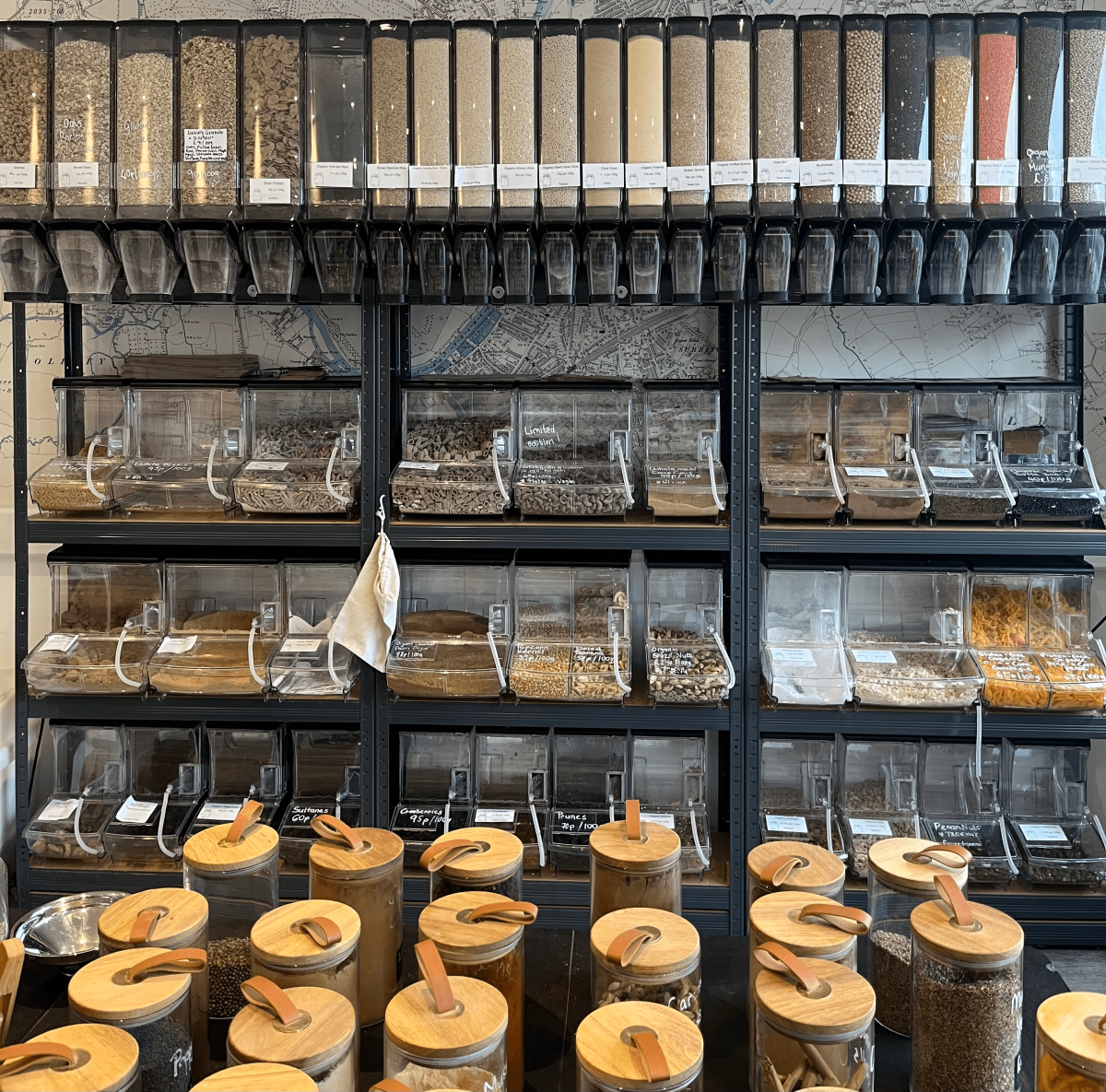 Katona, co-owner of the store, stocks her shelves with products from socially conscious and small UK businesses.
She said the best-selling products are refillable laundry detergent and washing up liquid. "They're cheaper than the supermarket 'eco-friendly' brands," Katona said. "People often complain about the price of organic food and sustainable products. But once you swap everything to reusable and you're not buying excess stuff, it is very affordable."
Reusable items could include refilling up water bottle instead of buying a plastic one every day, bamboo toothbrushes, taking a cotton bag with you instead of buying plastic, or using a Keepcup for coffee rather than a disposable cup.
Katona gave the example of reusable period products: "it's an investment up front but over the year when you buy a number of pads a month it is probably the same, but these last longer."
Has Katona noticed the impact of the economic crisis on her customers? Yes and no. She said she has noticed a decrease in spending on luxury products like bath bombs, but most of her stock is essential items.
Katona said: "For some people, who are green minded, they would rather have less but want that little to be environmentally friendly."
Nothing in the world is free. But next time you find yourself grabbing a plastic water bottle, scrolling through ASOS for 'bargains', or even a fast-food meal deal, ask yourself if the price of the planet is worth the cost of convenience.