The Works, located on Eden Walk, has partnered with the Kingston Charitable Foundation to encourage people to donate gifts for children from economically disadvantaged families this Christmas.
Recent data published by Action for Children shows that one in five children in the Kingston borough lives in poverty, which equates to more than 5,000 children.
The Kingston Charitable Foundation said: "The scheme encourages customers to purchase two of the same item, one of which will be donated to a family here in Kingston.
"We'll be distributing the gifts through our local charity network, to make sure that donations to recipients are made mindfully of their needs and reach them in time for Christmas"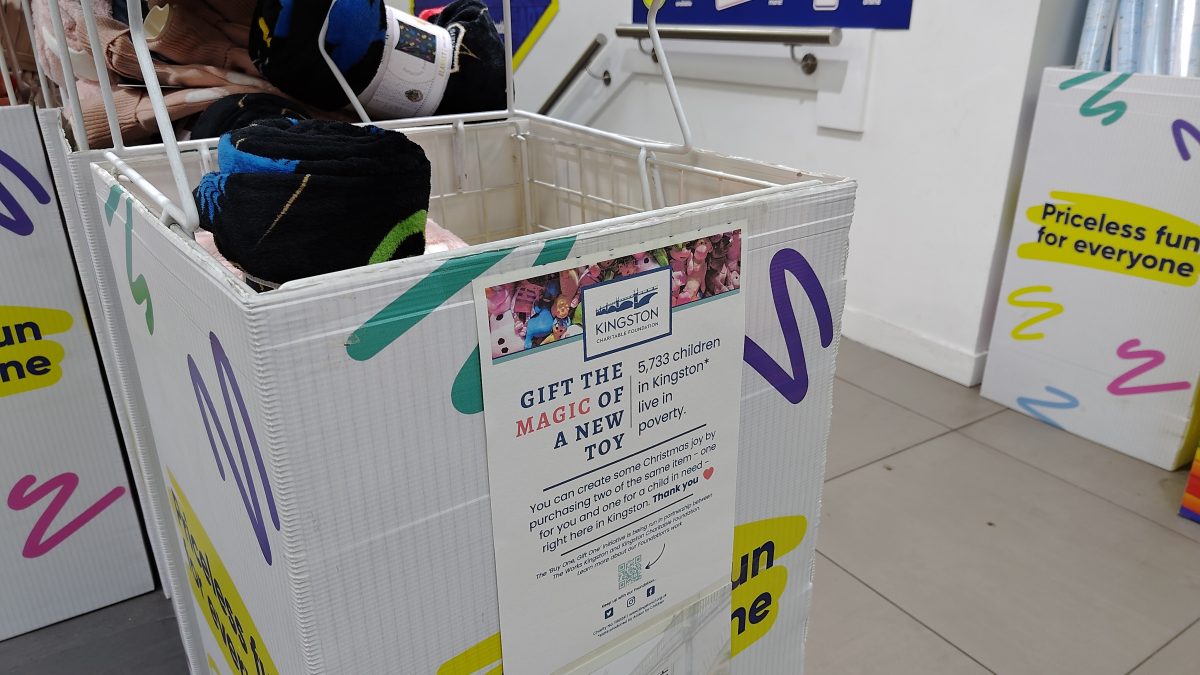 According to Action for Children, 20.2% of minors in Kingston and Surbiton were from households whose annual income was below 60% of the national average in 2021/22.
Although the number of children living in poverty has decreased in London over the past two years, people in some local authorities have been particualry affected by the high cost of housing in the capital.
The pressure of Christmas marketing can lead to parents borrowing money to make sure their children have presents to open on Christmas Day.
Potential donors are invited to visit the shop at any time between 9am and 7pm from Monday to Saturday, or 10am to 5pm on Sundays.
According to the store manager, the donation station will be open at least until the end of November but may be extended by one more week if there is enough interest.

With his creative spirit and analytical thinking, Daniel joined journalism with the mission to spread accurate, valuable, unbiased information in a simple and attractive way.