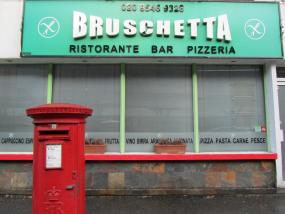 A popular Italian restaurant in Kingston has shut down after being fined £3,000 for having no running hot water, greasy work surfaces and mouldy cutlery in the kitchen.
Daniele Ragona, 51, owner of Bruschetta in London Road, pleaded guilty to failing food hygiene standards when he appeared before Lavender Hill Magistrates this week.
Mr Ragona had received warnings about the restaurant's hygiene standards but failed to improve conditions.
Councillor Liz Green said: "Our role is to inspect and then work with businesses. But when they are not improving hygiene standards, sometimes we have to prosecute."
Council Inspectors first raised hygiene concerns with the restaurant in June 2012.
The court heard that during later inspections Mr Ragona was unhelpful and aggressive to council inspectors, pushing one inspector before following him down the street shouting at him.
A following inspection came in February 2013 when police accompanied inspectors and found that there was no hot water from kitchen taps, greasy surfaces, poor cleaning equipment and dirty cutlery.
Councillor Liz Green added: "Having running hot water is a fairly basic requirement. You'd expect staff to be regularly washing their hands with hot water.
"We're there to protect the public's health and make sure that food is prepared in a hygienic way that the public would expect and have every right to expect."
Mr Ragona has since apologised for his offences and told magistrates that he had suffered illness and financial problems.
Bruschetta has now closed down and a new owner will be opening a restaurant in its place under the name of Carlos' Kitchen in February.
Kingston diners can check the hygiene rating of any Kingston restaurant online or by looking for a Food Hygiene Rating sticker on the door.
For more information on official hygiene ratings visit www.scoresonthedoors.org.uk