Kingston's hospitality sector is currently suffering major labour shortages due to Covid-19, Brexit and working conditions within the industry.
New data released on Tuesday by the Office of National Statistics (ONS) indicates that there were 134,000 job vacancies in the accommodation and food services sector from July to September 2021. This is a 59 per cent increase compared to statistics from January to March 2020.
The ONS claimed that the labour shortage is due to staff finding alternative areas of employment before the sector reopened in April 2021.
Staff Supervisor at Thai restaurant Busaba Kingston Riverside Johnny Christopher said their business had experienced recruitment issues over the past few months. "A lot of our staff went back to their countries (following Brexit) and the pandemic on top of that was just killing us, " he said.
The ONS has reported that 30 per cent of hospitality businesses found vacancies were more difficult to fill than normal. This compares with 13 per cent across all other industries.
The lack of employees has caused many restaurants to restrict booking capacity and forfeit profit. Christopher said: "We no longer take bookings, so we operate on a walk-in system as we have to control the capacity of the restaurant."
However, some in the sector believe the staff shortages are down to the conditions in the industry itself causing a lack of interest in the profession.
General Manager at Browns Kingston Jenti Nushi said: "Due to the pandemic, a lot of professionals got used to having a lot of time off, as hospitality involves a lot of unsociable hours." Unsociable hours, minimum wage, zero-hour contracts and the lack of job security created by the pandemic have caused a downturn of interest in the industry.
Recently, Browns Kingston has been able to overcome its labour shortage. Mr Nushi explained: "After September, we have had a lot of students coming in to fill the vacancies." However, he said he feared it was not a long-term solution to the staffing crisis.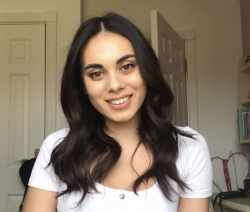 Latest posts by Aysha Gilmore
(see all)