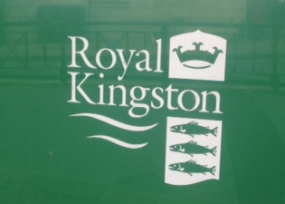 Kingston Council gave locals a snapshot of its upcoming Business Community Strategy and Action Plan, which focuses a variety of key business support initiatives into a single programme to facilitate strong, sustainable businesses.
The strategy has been developed to guide a programme of activities focusing on ensuring businesses remain competitive and that young people are able to meet their potential.
Andrew Sherville, lead officer of the Business Community, said: "The main benefit to businesses will be an integrated approach to borough-wide business support. This support will cover all types of business in all sectors."
"Support activities in the plan will be grouped into the short, medium and long-term. Once the action plan is developed and endorsed, business support partners will work together to deliver the short-term activities and forward plan for longer-term activities."
The plan aims to support the development of the business community to deliver future jobs and skills, to promote communication between the business community, and to ensure the voice of local businesses can be heard.
The plan endeavors to improve the employability prospects for local people – particularly the young – by developing key skills, promoting apprenticeship programmes, and encouraging new businesses to set up within the Borough.
Mr Sherville emphasised that there is a great deal of support for business currently available in the borough and it is intended that the strategy and action plan will augment and integrate that support.
"There are a wide range of opportunities for businesses to work with business support partners to take advantage of advice, training, development and promotional activities."
The council runs events throughout the year where businesses can come together to network and promote themselves. These range from localised business community events to bigger pan-borough events like the Kingston Business Excellence Awards, the Kingston Business Expo and RideLondon.
Delivery of the plan relies on integrated business support and borough level planning with multiple partners, including the Council, the Chamber of Commerce, Kingston University, Kingston College and Kingstonfirst.