The ABBA Voyage tour is set to kick off its virtual concert on May 27, "combining the old and new, the young and not-so-young", ABBA's PR agency Dawbell said.
Digital avatars of Agnetha, Björn, Benny and Anni-Frid, dubbed as ABBAtars, will be performing with a live 10-piece band in a 3,000 capacity custom-built arena at Queen Elizabeth Olympic Park in London.
The ABBAtars are computer-generated imagery of their younger selves, mirroring their appearance back when they won Eurovision in 1974 with the groundbreaking song "Waterloo".
ABBA's digital concert experience, referred to as Voyage, will use a pre-recorded performance of ABBA in their mocap suits, wearables device that records the body movements of the wearer.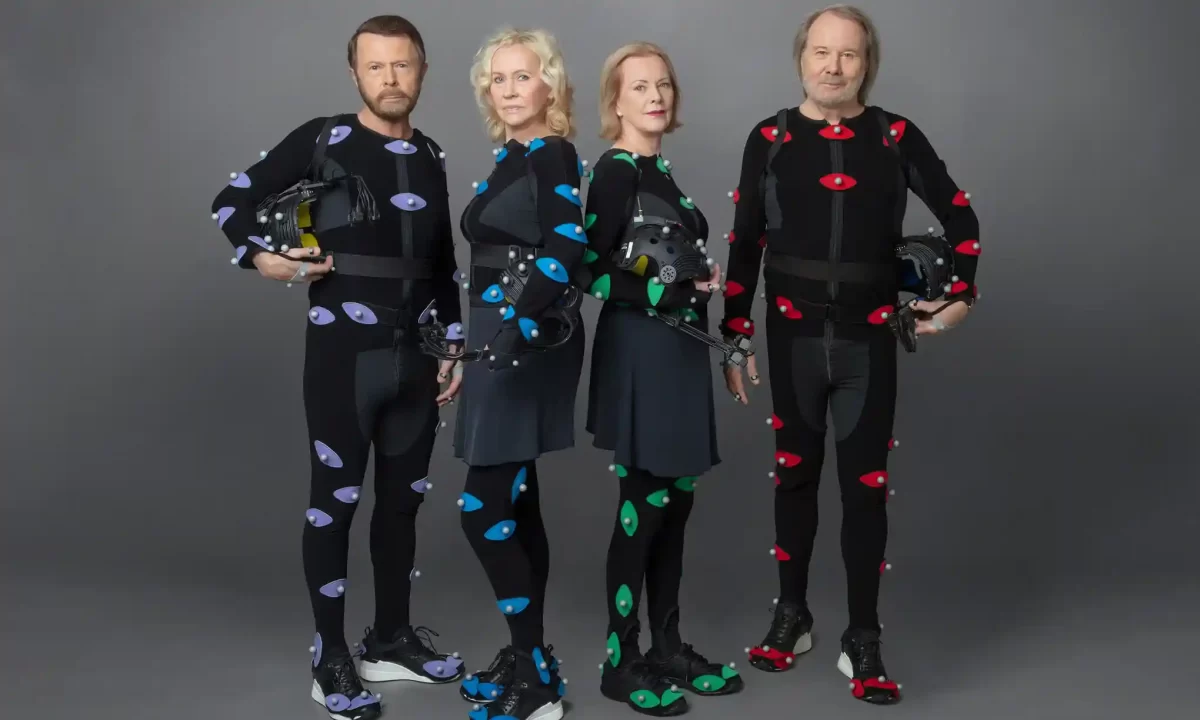 Director and photographer of Voyage Baillie Walsh said: "I watched ABBA win the Eurovision song contest in 1974, and never did I imagine that 47 years later I would be with them on this extraordinary voyage. Life is weird and wonderful sometimes."
The immersive digital concert experience will not only fuse "the old and the new" in terms of presentation, but also in terms of songs. The group will be performing songs such as 'Mamma Mia', 'The Winner Takes It All' and 'Waterloo', as well as tracks from the 10-track album 'Voyage' that was released on November 5, 2021 by Universal Music Group.
Arts critic and journalist Jude Rogers called the first two released I Still Have Faith In You (★★★★) and Don't Shut Me Down (★★★★★) "a perky, moving return to pop's highest peaks".
Rogers full review on Voyage was not very promising, however. "No thank you for the music", she wrote in the Guardian.
"After 40 years, the makers of once-sparkling pop are back – but the glamour promised by this album's two terrific singles goes horribly unfulfilled.
"Rather than reflecting poignantly on the past, much of the rest of Voyage feels terminally stuck there," she said.
The digital versions of ABBA have been created following weeks and months of motion-capture
and performance techniques with the four band members and an 850-strong team from
Industrial Light & Magic, a company owned by Star Wars creator George Lucas.
Jordan Shepley, senior PR manager at DawBell, said: "The concert isn't using holograms. It's all been created using motion capture suits and the technology of industrial light and magic who are the creative team behind the tech."
Choreographer Wayne McGregor said that a combination of technological wizardry, state of the art
immersion, entertainment innovation and a creative collaborative team made this concert possible.
The songs that Swedish pop stars Benny Andersson and Björn Ulvaeust wrote and produced, interpreted vocally by Agnetha Fältskog and Anni-Frid Lyngstad during the band's active years, are regarded as an important part of the international music canon, with nearly 400 million albums sold worldwide, 17 No.1 hits and over 16 million weekly globalstreams.
ABBA's best-selling album Gold (with their greatest hits such as Dancing Queen, Mamma Mia and The Winner Takes it All), is one of the best-selling albums worldwide, with sales of 30 million records.
This was, back in the 80s, unprecedented popularity for an act from outside the English-speaking world.
Producer and Andersson's son Ludvig Andersson wrote in the press release: "The magic of ABBA and the herculean efforts of this whole magnificent team reaches a long awaited milestone today.
"To be able to finally share this endeavour with the world is a proud moment for us."
ABBA "revolutionary" concert will kick off on May 27 and end on December 4, 2022. The ABBAtars will perform twice a day, seven days a week, every day of the month.