Christmas bubbles, a tiered New Year and looming January lockdowns – there is no doubt that Christmas is going to be different this year. But if you are fed up of hearing about social distancing and Covid-safe festivities, here are five things that will not change in a Covid Christmas.
The music
From Coldplay to John Lennon, from Wizard to Wham, there is no doubt that music a big part of Christmas. Your favourite festive songs will still be playing on a loop in all the shops and on the radio, and you can blare them out when you are working from home and feel no shame in singing along. Pandemic or no pandemic, the Christmas tunes are not going anywhere.
The TV
The teams behind our favourite British TV shows have got creative to make sure they can still produce the Christmas TV that has become such an iconic part of Christmas Day for many. EastEnders, for example, has employed a mix of techniques including CGI, use of Perspex screens and drafting in family members and partners of existing cast members. And if that is not enough, there are plenty of older Christmas specials on Netflix and Amazon Prime that that are bound to get you in the festive spirit.
The lights
If there is one thing that Covid can't touch, it is a walk through your neighbourhood, hot chocolate in hand, looking at the Christmas lights. As things stand, a socially-distanced walk with a friend is something you can do no matter what tier you are in, and as people have more time on their hands then some of the lights are even more impressive than usual. If you have never taken a stroll to look at the Christmas lights in your area – this is the year.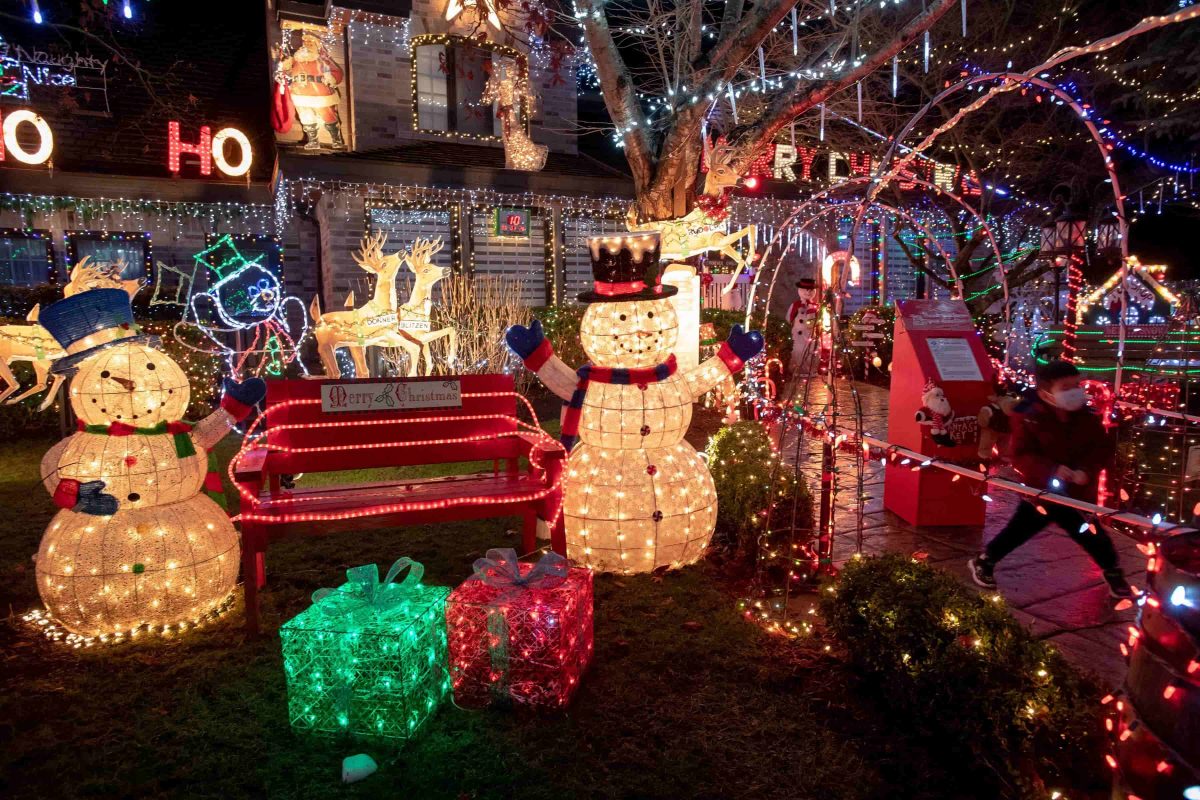 The food
There were whispers of a turkey shortage back in October, but so far, so good. Whether you are spending Christmas with your bubble, making use of the government's Christmas rules or spending it on your own, there is nothing to stop you cooking a slap-up Christmas dinner with all the trimmings. And if there are a lack of turkeys – or if you just want to try something different – there are lots of great vegetarian options for Christmas this year.
The weather
Let us be honest – with the Great British weather, you never really wanted to be anywhere other than your sofa during December anyway. This year you can mull the wine, don your thickest slipper socks and relax. Curl up and listen to the pouring rain and howling wind outside, totally guilt-free.