Vegans across the country are celebrating World Vegan Month this November and while the movement is growing steadily, a vegan lifestyle still seems financially unobtainable for many.
Kingston local Sarah O'Hanlon, 39, who has been vegan for 12 years, says that some people still see veganism as a "luxury", an "upper-class thing" or a "privileged lifestyle choice".
But replacing meat and dairy with plant-based foods could actually help consumers save money in the face of rising food prices.
While veganism primarily seeks to reduce animal suffering, environmental benefits have become similarly important to many of those making the switch.
A newly-published study carried out by researchers at Oxford University showed that a plant-based diet is 75% less harmful in terms of greenhouse emissions, land use and water pollution than a meat-heavy diet.
However, in a more recent trend, and in the face of spiraling food prices, it seems that more people might be choosing plant-based foods to save money, too.
According to a consumer survey conducted by The Vegan Society, one-third of British shoppers ditched meat and dairy to "maximise their budget" in response to the cost of living crisis in 2022.
The most recent numbers published by the Department for Environmental, Food and Rural Affairs last September show that meat consumption in the UK dropped by 12.5% between 2021 and 2022. 
That means it's now at an all-time low since records began in the 1970s.
And while ditching meat alone doesn't make one vegan, over half of those surveyed by The Vegan Society said they would consider trying a vegan diet if it was proven to be more cost-effective than a mainstream one. 
Conversely, the survey found that affordability is still seen as "the biggest barrier to a plant-based diet".
Luisa Simpson, 49, who runs the Kingston Vegan Market and has been vegan for seven years, says the presumption that a vegan diet is more expensive than a mainstream one is a myth" unless you consume a lot of "high-end vegan cheese" and "fake meat".
Similarly, 25-year-old Kingston local Sara C, who has been vegan for two years, says a vegan lifestyle doesn't have to be expensive if you focus on more naturally vegan foods.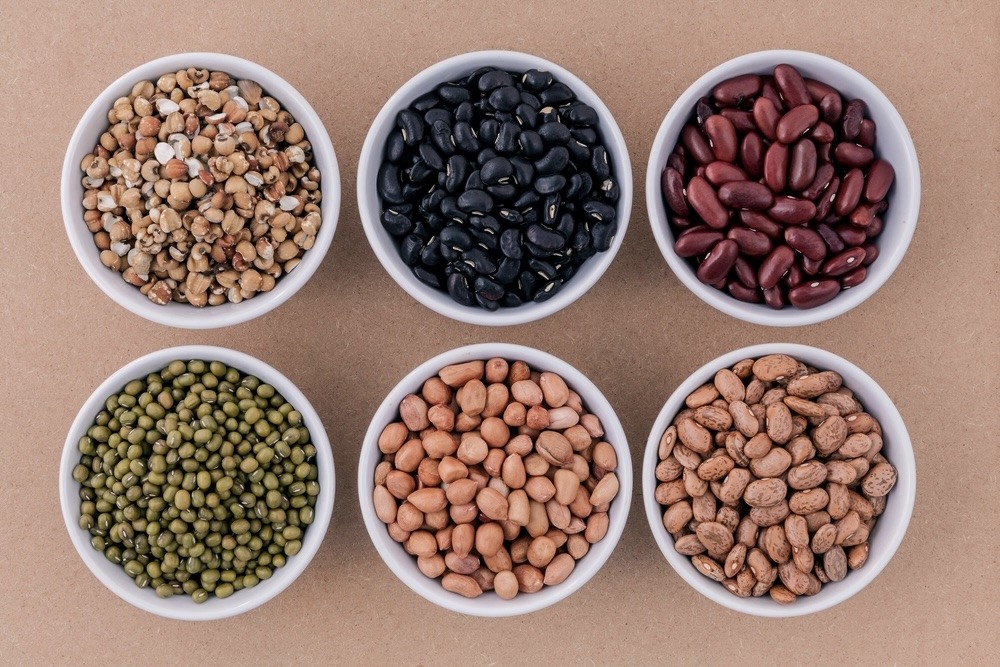 So is veganism for the privileged or could it help Brits through the cost of living crisis?
The answer is: it depends.
A cost comparison conducted by The Vegan Society shows that naturally vegan items such as rice, pulses, grains or peanut butter are some of the most affordable sources of protein while salmon, white fish, tuna and lean beef are the most expensive.
Claire Ogley, The Vegan Society's Head of Campaigns, Policy and Research said: "It's encouraging to see more people open to reducing meat and seeking plant-based options which are beneficial for health and a welcome bonus to stretching your money. With food costs on the rise, it's certainly worth exploring how a vegan diet could help you save money."
At the same time, plant-based meat alternatives are almost always more expensive than their animal-based equivalents, with vegan sausages selling for more than double the price of pork sausages at some supermarkets, according to a price analysis carried out by Which?.
Sara C says the cost of living crisis has definitely impacted her diet and she now buys less meat alternatives in response to rising food prices.
O'Hanlon too has gone back to consuming more naturally vegan foods although she likes the convenience of mock meats.
From a financial point of view, it seems that ditching meat, whether animal or plant-based, can be a cost-effective solution for those seeking cheaper, protein-rich substitutes.
But for people like our local vegans, being vegan isn't about saving money: they all say they feel happier and healthier on a vegan diet and wouldn't compromise their lifestyle.
While Simpson has never worried about the cost of being vegan, she says she would tighten her spending in other areas rather than abandoning veganism because it's necessary for her to "survive and thrive".
For her, the greatest benefit of a vegan lifestyle is "knowing that you as one individual can have such a huge impact on the lives of others and that you aren't contributing to the cycle of pain and suffering".
O'Hanlon, who is bringing up her son vegan until he is old enough to make his own choices, says: "I love being vegan and always will be" and Sara C isn't planning on giving up her vegan lifestyle either.
She says: "Being vegan is something I'd never compromise, even if I have to end up eating just leaves."