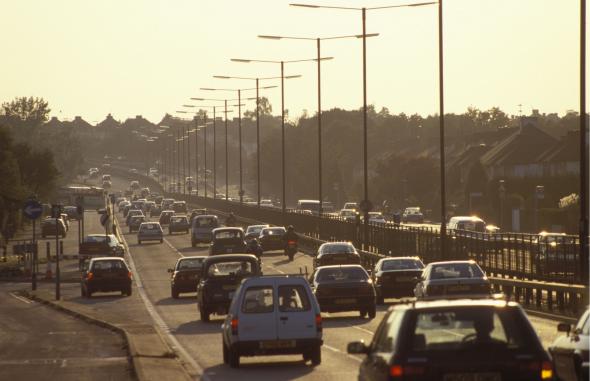 There were more disruptions this week at Tolworth Greenway, a road improvement scheme that was due to finish a month and a half ago.
One lane was shut at Tolworth Broadway between 9:30am and 3pm on Wednesday, causing yet more disruption to the busy road that leads to the A3.
Kingston Council issued an update that said: "Contractors are working on the foot bridge over the A3. As a result, one lane of the roundabout has been suspended to vehicles in order to create a diversion route for pedestrians."
The lane was deliberately reopened before 3:30pm to avoid disruption during rush hour.
The council also warned that the work may run into next week as the SureSet resin paving (the green stripes) can only be laid during dry weather and the forecast does not look "favourable".
Barry Allen, the South of the Borough Neighbourhood Manager, said: "The activities yesterday did cause some delays as a lane had to be taken out on the roundabout. This did result in some complaints from the local community."
He described the delays as "minor" although the original completion date was September 13.
The Tolworth Greenway scheme aims to improve Tolworth Broadway as a high street and balance priority between pedestrians, cyclists and vehicular traffic "by creating a more inviting and friendly environment and reducing traffic speeds."
Image courtesy of Photofusion/Rex Features