Data published by Public Health England has revealed the drastic extent to which numbers of confirmed coronavirus cases have increased in England since the end of February.
As of the March 17th, there are 1,950 confirmed cases in the UK with 1,557 of those in England and 60 people have so far died.
The graph below shows the increase of daily confirmed cases since the end of February.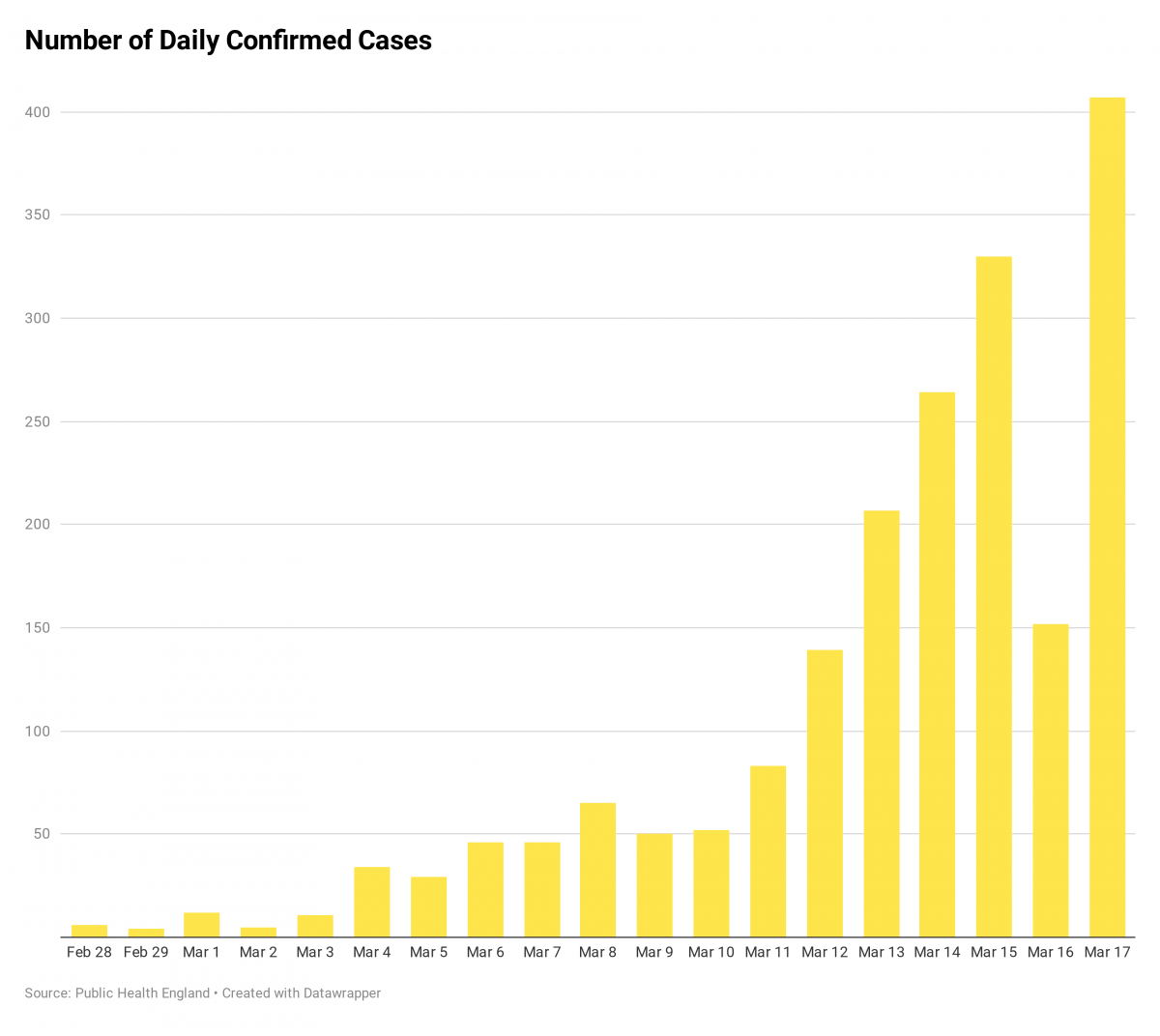 March 17th saw the largest increase, with 407 confirmed cases in one day.
The recent increase in cases has forced the government to change its strategy and people are now being encouraged to practice social distancing and avoid all non-essential travel.
This interactive map illustrates the number of confirmed cases in England and where they have been recorded.
This information is accurate as of March 17th.
Further information on the coronavirus can be found on the NHS and government websites, and advice is liable to change as the situation progresses.