In England masks are no longer legally required in most public spaces, but government guidance recommends that people still wear face masks in enclosed spaces where they are mixing with people they don't know.
The rules around wearing face masks across the UK are easing but they are still required in some settings.
Many people have chosen to stop wearing masks across England throughout their day-to-day lives. Many schools, businesses, and events have said that masks are now optional, but Covid-19 is still on the rise with around 215,001 confirmed cases reported on Monday.
Cases reported by date: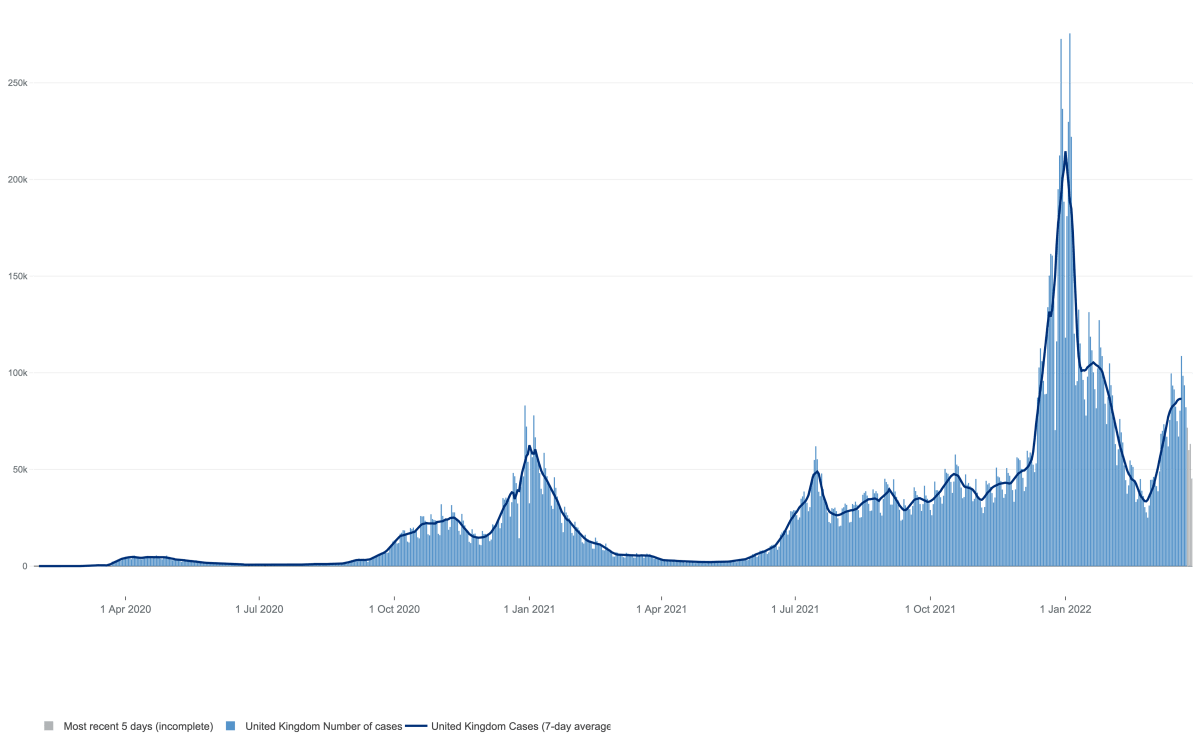 Some people hesitate over wearing a mask but the fear of Covid-19 often motivates people to wear a mask. However, the fear of social judgements can also influence someone's choice to wear a mask.
According to a study released by the University of Waterloo, Ontario in 2021, research suggests that "people who struggle with social anxiety might experience increased distress related to mask wearing during and even after the Covid-19 pandemic."
Some people choose not to wear a mask because they feel claustrophobic, embarrassed or feeling as though a face covering changes the way you look. Marion Alloway said: "I don't wear a mask anymore, thank God I felt so embarrassed while I was wearing it."
For most, wearing a face mask may be annoying, but a worthwhile sacrifice in order to stop or slow the spread of Covid-19. Kingston resident, Kim Learmonth said: "I wear a mask still, I'm not a vulnerable person but it makes me feel more comfortable and I do it to protect those around me.
"I feel terrible about unwittingly passing on Covid-19 to a vulnerable person."
Social expectations are rapidly changing and whilst others are ready to be done with masks people will still be affected by others' decision not to wear one. Another resident, Roxana Sevcenco-Ingrey said: "I wear one as I have cancer, I shouldn't use public transport when I go to the hospital but sadly I can't afford to use a taxi all the time.
"So I am really stressed when selfish people have no consideration for others."
Stefani Irving said: "If you want to wear a mask, wear a mask and if people look at you in some sort of judgemental manner then they can do one!
"Let's all stop judging on something that is now a personal choice."