Bobbles, itchy collars and tacky designs are back during the holidays in the guise of the dreaded Christmas jumper.
It may seem impossible to look fashionable and to embrace the Christmas spirit at the same time, but four intrepid Kingston reporters have defied all odds and found the best knits, stamps and baubles that you'll be able to find in Kingston.
The Classic and Classy Christmas Jumper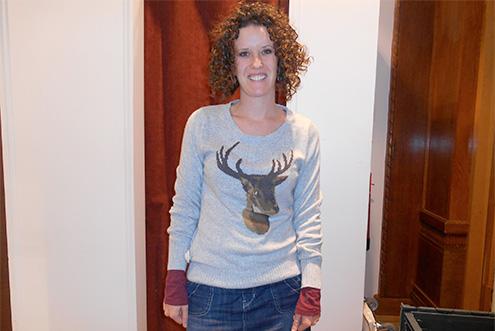 Megan Titley reports: I walked past the carol singers and into H&M. The best Christmas jumper in the shop was on a mannequin and was red with snowflakes around the shoulders of the jumper. I wanted that one but not surprisingly it had sold out. I loved this Reindeer jumper though, and for £24.99, it is my Christmas choice.
The Ironic Christmas Jumper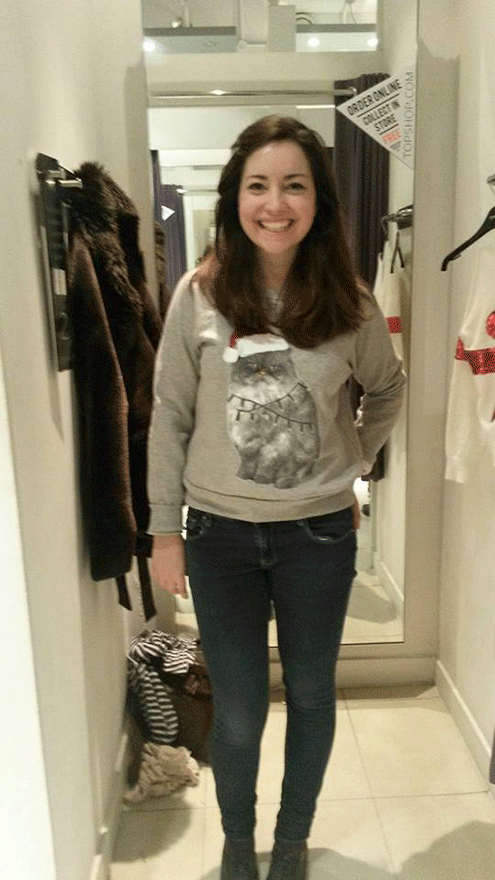 Natasha Bernal reports: Want to make a statement without making a hole in your pocket? at Topshop, several festive jumpers beckoned (sequens reflecting the light into blinding arcs), but one stood out; a simple grey sweatshirt-esque jumper with an unbelievably grumpy cat on the front.
Clad in a Christmas hat and some fairy lights, it was the jumper of my dreams.
Priced at £29 it's a "bah humbug" that will satisfy all the bauble-lovers, but keeps the cool in Christmas spirit. Team with an ironic elf hat for complete holiday domination.
The Fashionable Christmas Jumper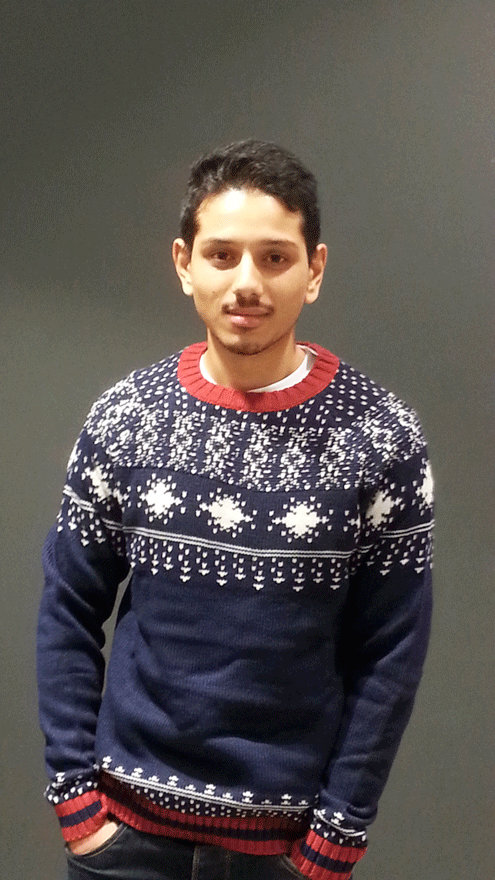 Emmanuel Mair reports: I walked into H&M in the Bentalls Centre on Wednesday evening looking for a Christmas jumper. It took a fair amount of searching and I eventually found this at the back of the shop.

I personally like the snowflake design and thoughts the dark blue went well with my jeans. All in all, as far as Christmas jumpers go, you could do a lot worse.
This Christmas jumper is priced at an affordable £24,99.
The Saucy Christmas Jumper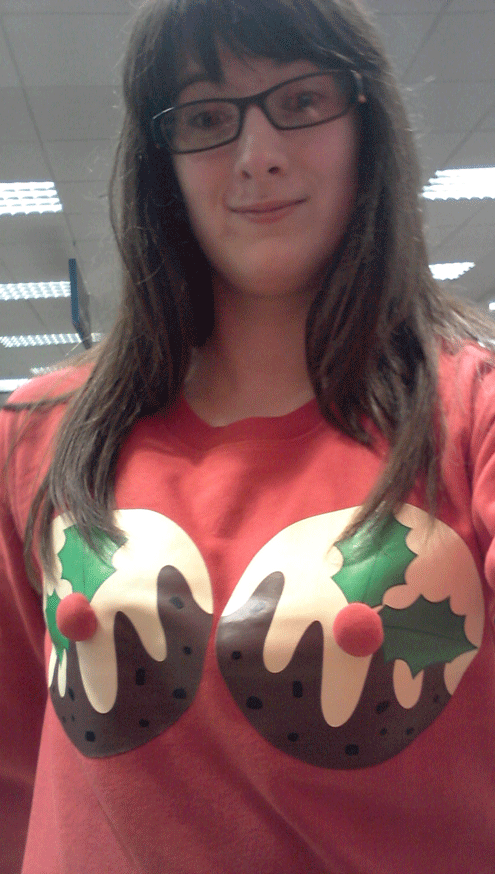 Charlotte Tobitt reports: Primark is often scoffed at for being cheap and cheerful but maybe that's a good thing when you're looking for an item that you're realistically going to wear for no more than a month a year.
This one is a bit cheeky and, though it's not woolly, it still seemed pretty cosy and so you can unusually be comfortable and flirty all at once – for the small price to pay of £8!