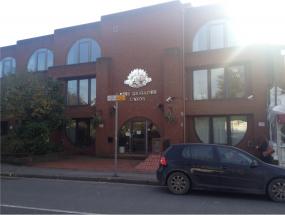 Firefighters are to strike for the fifth and sixth times in under four months over an ongoing dispute about the raising of their pension age.
The two-part strike will be from 6pm-10pm on both 13th and 14th December, with Fire Brigade Union Members walking out across England and Wales.
Matt Wrack, the FBU's general secretary, said in a statement: "Politicians often praise the work of our members. The very same people are destroying our pension rights and imposing an expensive and unworkable pension which will mean thousands facing the sack as their fitness declines. Expecting men and women at the age of 60 to meet the same fitness standards required of 20 year olds is just not logical.
"Unfortunately the government is ignoring all the evidence on this issue, including its own reports. It is a callous way to treat men and woman who have put their lives on the line to protect others.
"The government is ignoring our members' concerns about increasing contributions which will mean most firefighters paying more than £4,000 a year towards their pensions. At 14.2% of pay this is one of the most expensive pension schemes for workers anywhere in the UK.
"The government has refused to take account of the issue, confining itself to issuing misleading propaganda about 'generous pensions'. These strikes are intended to ensure we cannot be ignored."
Paul Neale, the Kingston Upon Thames and Richmond FBU Borough Secretary, said: "We're not asking for more money, all we're asking for is that our pensions are left as we agreed with the government and as we signed up for.
"So to turn around and say that they won't guarantee that if we can't do the job [at 60] they won't sack us – is that fair? It's totally ludicrous.
"We changed our pension scheme after the strikes in 2005 and [the government] said they wouldn't review that pension scheme for at least 10 years, but they are, because they're turning around and saying that […] if you can't work until you're 60, we're going to sack you.
"The biggest losers – which I think is absolutely absurd – will be the female firefighters, because if you look at the report that was done by the government, it said that for female firefighters to achieve that level of fitness at 60 is virtually impossible – only a very small percentage will be able to do it."
The Normal Pension Age for Firefighters report found that: "There will […] be fewer women with a substantially higher starting fitness than the minimum standard required, so more women are likely to drop below the required aerobic fitness standard as they age."
When questioned about the frequency of FBU protests over the past four months, he said: "It just shows that the government are really not listening. Their attitude is just to do what they like, ignore all the medical evidence they've had, ignore public opinion, ignore the firefighters, and just go ahead with [the raising of the pension age]. There is no rhyme or reason for what they're doing, unless, as I personally believe, they are after privatisation – most of the London Fire Brigade is now privatised.
But there's definitely a point to carrying on striking. We knew this was going to be a long campaign, we knew what we were up against with the government, and the membership is totally behind us. We cannot allow a drive to the bottom."
Mr Neale praised the public's support, but said: "It would be great to see more supporters phoning up radio stations and writing to newspapers, or just letting their local MP know how they feel about it."
Brandon Lewis MP, Minister for Local Government, Fire & Rescue, is yet to release a statement after flooding in his constituency.