Wes Anderson returns to the silver screen with his 10th movie, The French Dispatch. The film brings to life a collection of five stories published in a supplement for the Liberty, Kansas Evening Sun newspaper, based in an imagined French town.
Bill Murray plays the role of Arthur Howitzer Jr and is chief editor of The French Dispatch between 1925 and 1975. This period was an exciting era in print journalism, as Harold Ross had just co-founded The New Yorker magazine.
In the eponymous French Dispatch magazine, Anderson wrote: [The French Dispatch] began as an anthology, totally inspired by The New Yorker magazine."
The movie begins with The Cycling Reporter Herbsaint Sazerac (Owen Wilson), who delivers a cycling tour of the town of Ennui-sur-Blasé, showing several key areas such as the arcade, Le Sans Blague café and a pick-pocket's alleyway. He compares the past and the present of each place, demonstrating how much and yet how little has changed in Ennui over time.
The second chapter, "The Concrete Masterpiece" observes a genius painter and convicted murderer Moses Rosenthaler (Benicio del Toro), who paints abstract nudes by his custodian Simone (Léa Seydoux) that are sold by a ruthless art dealer Julian Cadazio (Adrien Brody).
The third chapter, "Revisions to a Manifesto" focuses on Jewish heartthrob Zeffirelli (Timothée Chalamet) and Juliette (Lyna Khoudri) as the lead opposition of a student movement in town, inspired by the student protest throughout France starting May 1968.
Toward the end of the chapter, Zeffirelli's love interest (the journalist Lucinda Krementz played by Frances McDormand) criticises his written manifesto for the movement for being too vague.
In the fourth chapter, The Private Dining Room of the Police Commissioner, Arthur Howitzer Jr, the publication's editor discusses with Roebuck Wright (Jeffrey Wright) the angle of a crime story. The last chapter is called Obituary.
Anderson's quirky storytelling style
Each part of the film is inspired by a real report from The New Yorker, the magazine that Anderson has cherished for many years, partly because of its delicate design and comprehensive journalism.
Its separation of stories is completely intentional and owes a debt to a rich, diverse cinematic history..
Andersons often splits his movies into chapters. The Royal Tenenbaums (2001), for example, was presented as a literal novel with five chapters, including a prologue and an epilogue.
The French Dispatch, parallel to the Grand Budapest Hotel (2014) and Moonrise Kingdom (2012), is a comedic fantasy focusing on societal maladies, interpersonal relationships with whimsical humor. But the sinuous camera moves scattered throughout the movie makes it hard to follow the storyline of the episodical short stories, interrupted by Tilda Swinton as an art correspondent and critic.
Aesthetic mis-en-scène
The actors were spotted in the city Angoulême in southwestern France in November 2018, where the first flocks of film tourists and Wes Anderson fans, looking for the streets, squares and characteristic buildings of the quirky French town of Ennui-sur-Blasé.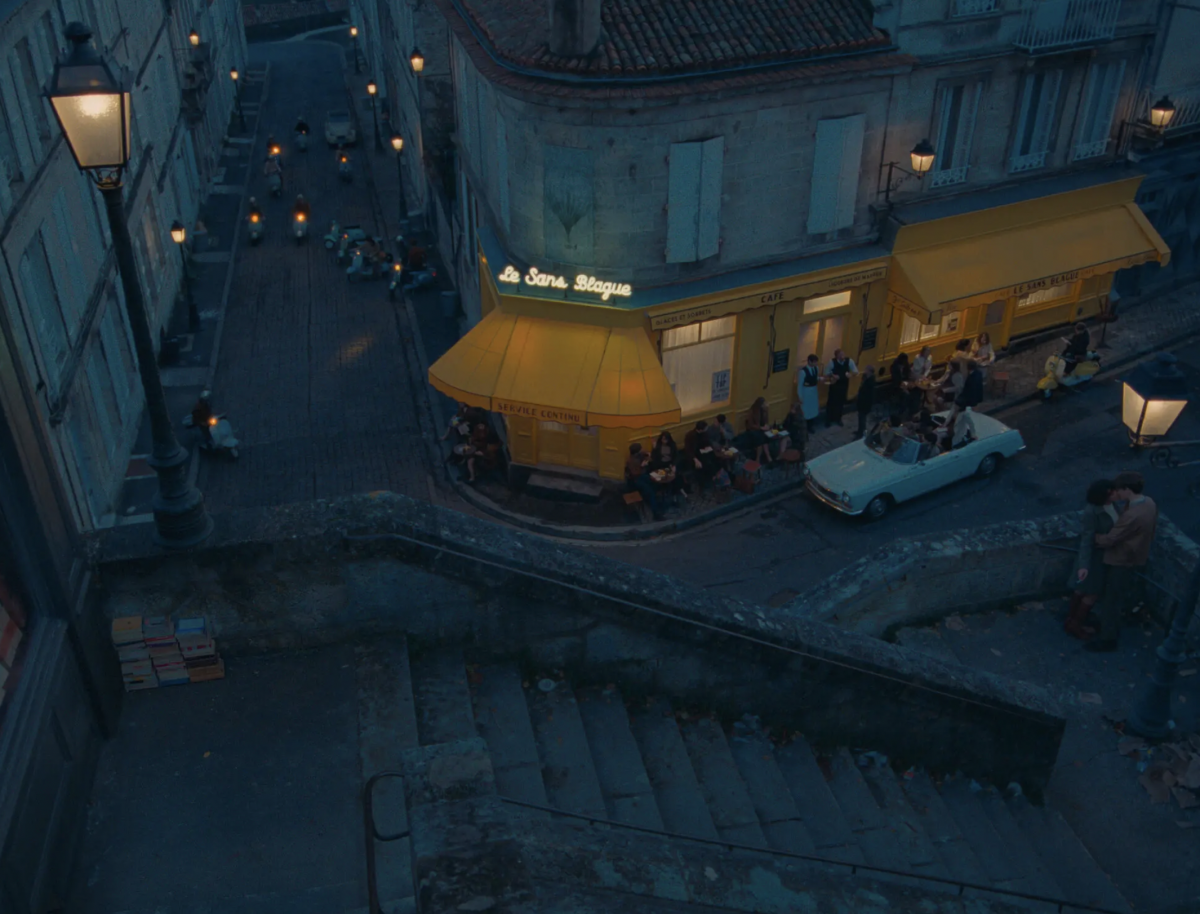 Forty per cent of the film's crew were based in the town, and some 900 citizens worked as paid extras. Some say it was the biggest international production ever made in France. In Illusions perdus, Honoré de Balzac called the old town, perched on a plateau overlooking to Charente River ringed by its medieval fortifications "the height of grandeur and power".
"What I like to do is go to a place and have us all live there and become a real local sort of production, like a little theatre company — everything works better for me that way," said Anderson, who lives in Paris. He likes verisimilitude in the extras: "I often employ people with their own pets in the background."
Returning actors
The five-part anthology of the titular publication's final issue is a truly delightful ode to journalism with eccentric oddities washed over the screen, along with a vibrant visual sense and staccato pacing. Anderson's signature is his company of free spirits as Chalamet, Owen and long-time muse Murray.
"I don't know who gravitated toward whom," Anderson said, in a voice message to The New York Times, sent from the production of his 11th film, Asteroid City shot outside Madrid. "But as soon as Owen Wilson and I started making a movie, well, I wanted Owen to be involved with the other movies I would do. As soon as I had Bill Murray, I wanted him on the next one. I wanted Jason Schwartzman. It was natural to me."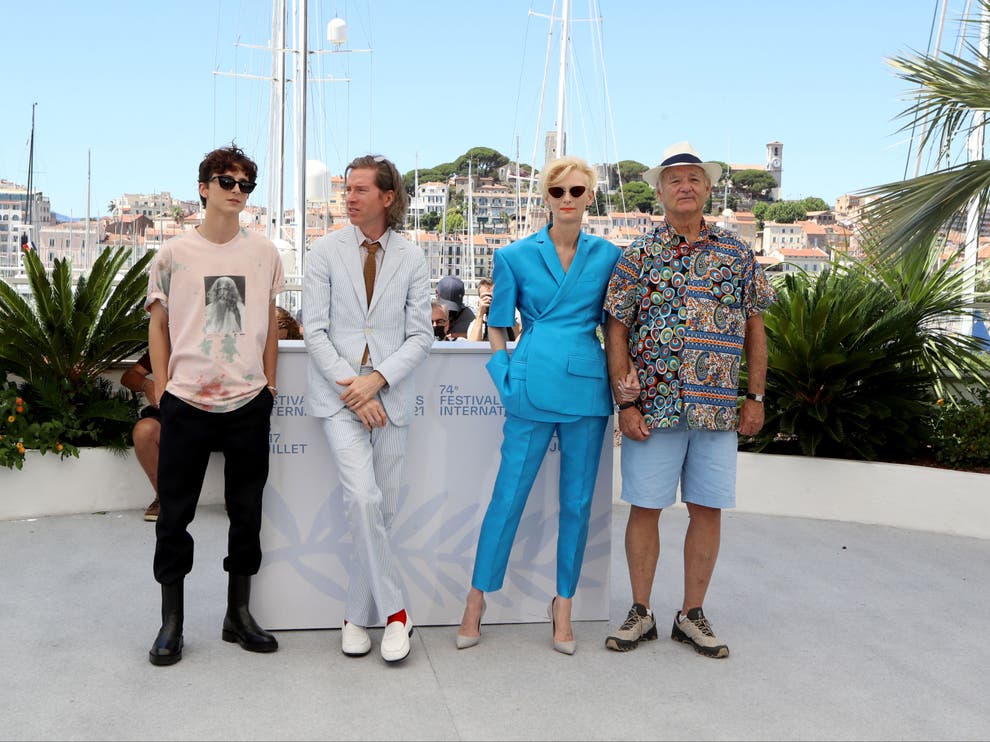 An other frequent star of Anderson's, Adrien Brody, said: "[Anderson] doesn't look like a Hollywood director, he looks like a Wes Anderson character." His cast and crew often take up a local hotel, and dine together, too; his post-shoot feasts are a creative's fantasy. McDormand, who plays journalist Krementz in the movie, said: "We all share a deeply obsessive, compulsive ordering of our artistic pursuits."
Enfin..
In The French Dispatch, Anderson pays homage to the exceptional real-life writers and journalists that inspired the film. His focus on aesthetics turns every shot into a visual embodiment of fabulously-detailed magazine writing.
The movie is captivating, telling and aesthetically satisfying. But the movie also has an hard-to-explain style, is visually sumptuous and filled with colorfully quirky and psychologically troubled characters.
All in all, it is what cinephiles expect from Anderson: a complex storyline with complex characters. Additionally, the movie gives audience the romance of a quirky French town and visualises a vintage journalism dream. Anderson gives a new dimension The New York magazine, and for that reason alone, the movie is worth a visit.
The French Dispatch is currently screened in theaters nationwide, for example at the Odeon, Kingston.