This year has not been easy. The pandemic and subsequent lockdowns and restrictions have caused many plans to be cancelled, as well as the closure of theatres, cinemas and art galleries.
But what 2021 did bring was a splendid mix of films, television shows, exhibitions and music.
Here are the Courier team's sparkling moments.
Film
Spider-Man: No Way Home
Kieran Kelly
The pandemic brought a lot of things to a halt, and the movie industry is no exception. Before all the lockdowns, we had become accustomed to huge, action-packed superhero crossover movies coming out every year in the Marvel Cinematic Universe.
But in 2020, Marvel released no movies for the first year since 2009 and I, for one, felt that void. The movies that have come out since – Shang Chi, Black Widow and Eternals – have been good, but they have not quite been on the level of the usual MCU crossovers.
Spider-Man: No Way Home was different. It brought back what MCU fans love – not just the films, but the build-up to the films: the trailers, the fan theories. Ultimately, the anticipation. This film was the biggest and best since Avengers: Endgame came out in 2019.
It promised so much, and it delivered in ways you could not even imagine. What. A. Film.
Love Hard
Jasmin James
Netflix movie Love Hard, starring talented Nina Dobrev, Jimmy O. Yang and Darren Barnet, has given me some much-needed Christmas cheer.
In this romantic comedy, we see an LA journalist with a failed love life spontaneously surprise her 'perfect' man for the holidays, only to discover she's been cat-fished.
This movie is a success in standing for the so-called underdogs, and excelled at bringing recognition to important issues such as problematic Christmas songs and the need for more Asian representation.
The movie has received criticism about parts of the storyline, but I think people are completely missing the point. It's a Christmas movie. Christmas movies are all about fairy tale happy endings and yes, they can often be idealistic. But that's what makes them so special. It's the idea of Christmas magic bringing people together and making anything possible.
If you're a die-hard Christmas movie fan like myself and are looking for something festive and uplifting this year, this is definitely one to add to your list.
All Too Well: The Short Film
Chloe Sladden
In this short film, Taylor Swift tells a soul-wrenching, heart-breaking and tear-jerking stories of a once-enchanting relationship breaking into pieces.
For the 15-minute short film, its writer, director and composer Taylor Swift cast 20-year-old Sadie Sink (from Stranger Things) and Dylan O'Brian (seem in Teen Wolf and Maze Runner) as a once-happy couple referred to as Him and Her. It follows from falling in love to things falling apart, and then the girl's journey to moving on with her life.
Swift's song All Too Well (10 Minute Version) plays throughout the film. There are two impactful scenes of dialogue: 'are you real' in which Her is seen lying in bed with Him asking if he is real because he seems too good to be true, and a longer scene showing the couple at home after Him Dropped Her hand at a dinner party, sparking an argument as they wash dishes.
Sink and O'Brien deserve an Oscar for their portrayal as the feuding couple. Swift's superhuman gift for storytelling, both lyrically and visually, has never been more clear and insightful, tugging at our minds and hearts.
What a short film this is.
Theatre
Musicals: The Greatest Show
Liv Jones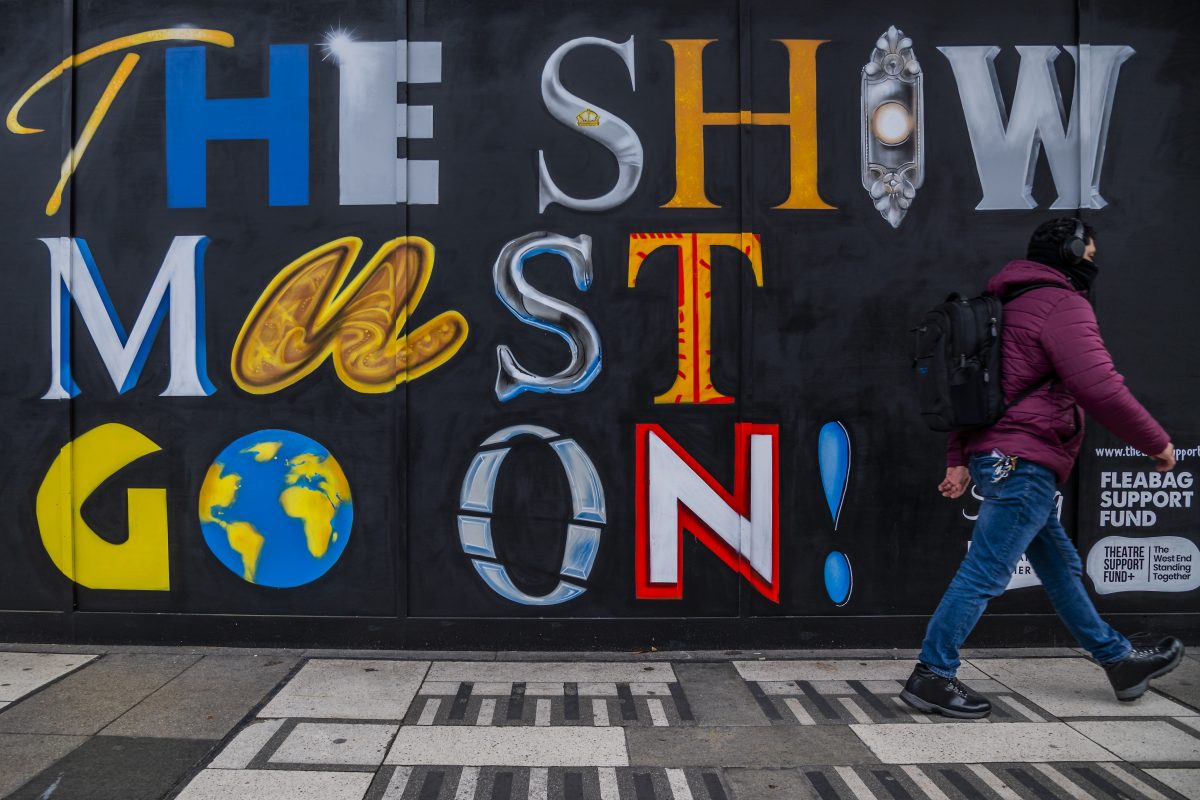 In February, BBC Radio 2 celebrated the best of West End musicals, and brought magic and glitter from the London Palladium to our television screens. Theatres had been closed from the start of the first lockdown in 2020, and audiences were really missing the joy of musicals.
In what were some people's darkest days during yet another socially restricted month, the show celebrated life and music with performances from the BBC Concert Orchestra, and guests including Elaine Paige, Michael Ball, Amanda Holden, Nicole Scherzinger, Josh Groban and Lea Salonga. We were treated to songs from the classics Les Miserables, Wicked and Phantom of the Opera, as well as from new shows on the block Everyone's Talking About Jamie and Six.
It was an opportunity to reminisce about wonderful times spent at the theatre, and get excited for the reopening of shows whose companies had been so badly affected by the pandemic. Over four million people tuned in, and sparkles and smiles were brought back to viewers' faces.
Television
An Audience with Adele
Naveen Gharyal
One of the biggest artists of all time, Adele performed at the London Palladium in front of family, friends, fans, and celebrities in an unforgettable night of music. The singer performed songs from her new album, 30, as well as older tracks to an A-list crowd including Emma Thompson, Alan Carr, Dua Lipa, stormzy, Emma Watson, Idris Elba and Samuel L Jackson.
Adele wore a black gown studded with jewels, and was backed by three vocalists and a band while also answering questions from celebrities including Gareth Southgate.
An Audience with Adele is my favourite cultural moment of 2021 because I am a huge fan of her music, and it was amazing seeing her back on stage after several years of being away. Her new album, 30, did not fail to impress, and the songs she performed from the album, including Easy on Me, I Drink Wine and Hold On highlighted her tumultuous journey over the last few years to where she is now.
Adele sang every single note with perfection and left everyone watching, including me, speechless and in absolute awe. Adele is the epitome of modern culture, as she shows that you don't have to adhere to an elitist or upper-class standard to become a worldwide phenomenon.
She leaves everyone who is watching with a smile on their face because she's personable, isn't afraid to say what's on her mind and wears her heart on her sleeve, which may even be the reason her music is so extraordinarily awe-inspiring.
Meghan and Harry's Interview with Oprah
Aysha Gilmore
An interview which made the British public fall in love and level with Markle once again, as she humbly held her pregnancy bump (with now daughter, Lilibet) sitting in Oprah Winfrey's beautiful LA garden.
In December 2017, the British public was in awe of Meghan Markle's beautiful smile after her recent engagement to our ginger Prince Harry, the Duke of Sussex.
Three years later, the world was taken aback once again by the Sussex's Oprah Winfrey interview. The interview oozed with gossip on Markle's experience within the royal family, which led to the departure of the prince and his wife as members in January 2020.
Markle spoke about how she was welcomed within the royal family, but forced out by 'the institution' and the British press. Alongside this, she spoke on mental health issues caused by her media persecution that echoed past events of the late Princess of Wales, Diana.
She also shed light on a conversation with a senior royal personage as to the colour of their baby Archie's skin.
It had a juxtaposing effect for Prince Harry when he talked of money problems and being cut off by his dad, Prince Charles, as he sat in his neighbour's (Winfrey's) luxurious garden. "I felt really let down," the duke said as he spoke on his bad relationship with his father, while he exposed him and his family to Winfrey and the world.
Ultimately, it was an interview which caused a whirlwind of gossip, rumours and revelations.
Sex And The City: And Just Like That…
Hannah Gravett
Despite ending almost eighteen years ago, Sex and the City remains easily one of the world's most iconic TV shows. When the original series drew to a close in 2004, roughly 10.6 million people worldwide tuned into the finale. Now, Gen Z, Millennials and Gen Xers alike share common ground in their fondness for Carrie, Miranda, Samantha and Charlotte.
Luckily for them (and by them, I mean us), Sex and the City has finally graced the world with the early Christmas present in the form of a reboot: And Just Like That…, available now on Sky. Controversial though reboots can be, nostalgia is enough to watch any botched script and dodgy storyline through rose tinted Ray-Bans.
While viewers of the original show may be disappointed by the absence of fan-favourite Samantha Jones, many will be pleased with the sheer abundance of SATC OGs. From Carrie Bradshaw to Bitsy Von Muffling, memorable cast members from over the years routinely pop up over the course of the 10 episode series.
Whatever the new show lacks or misses, it makes up for in its reminiscence of the past, with questionably fabulous outfits, outrageously high heels and the cosy warmth of characters we know so well. And Just Like That, Sex and the City is back.
La Casa de Papel (Money Heist), part five
Chris Gomez
WARNING: contains spoilers
After five incredible seasons and two larger-than-life heists, Netflix's La Casa de Papel, known as Money Heist in English, came to an end this year.
Part five was the triumphant ending our beloved band of thieves deserved, with them successfully robbing Spain's gold reserves and the gang being given a clean slate to start new lives. However, it was not all smiles, as we lost many of our favourite characters along the way, like Nairobi, Oslo and Moscow.
None of those deaths hurt as much as losing Tokyo, who valiantly gave her life to take out the soldiers that threatened the success of the heist and the lives of the crew.
Tokyo, who was a fan favourite and the narrator of the show, had what was arguably one of the most heartbreaking deaths in TV history. However, we cannot argue that if there was a proper way for her to die, going out in a blaze of glory taking out six soldiers was definitely the best way to go.
Now, we all have to find a new show to somehow replace the irreplaceable. Money Heist, you will be missed.
Squid Game
Zora-Hannah Bansah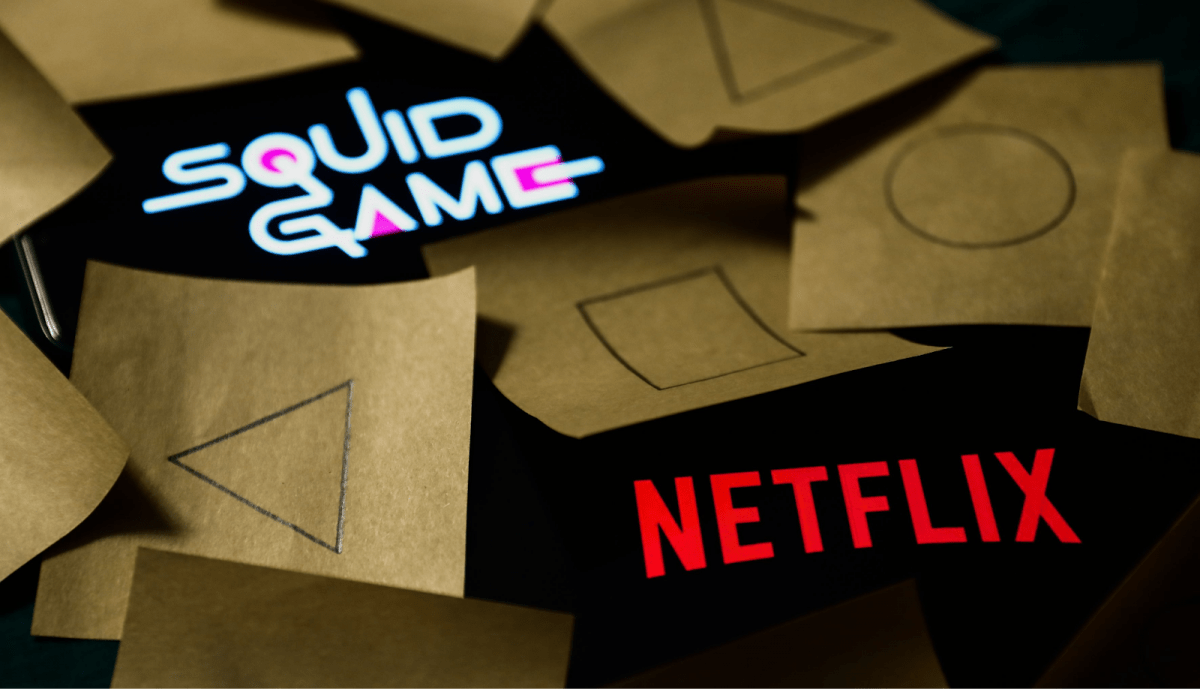 WARNING: contains spoilers
In October, dystopian K-drama Squid Game became Netflix's most popular series yet. Becoming the most-watched show ever on the platform, it drew in 1.65 billion hours viewed within the first 28 days of its release in September. The show even inspired several memes, an SNL parody and countless Halloween costumes.
Due to the series' huge success, it has pushed Netflix to bring more international and non-English content to its platform. The show was dubbed in 34 languages, and provided subtitles in 37.
The premise of the show is a group of 456 people who are lured into playing relatable children's games for money, with a twist… players have the chance to win billions under one condition – you must survive.
The series is a depiction of a society that is divided into districts and socio-economic classes, with the director of the show Hwang Dong-hyuk revealing that it was written during a difficult period of his life. He said: "I was struggling financially myself. I was even thinking that I would love to join a game like that, if it existed, to make a bunch of cash and get out of this terrible situation."
Personally, I think the best episode was Gganbu, as it features the biggest turning point in the series. I'm sure we all knew the old man – Il-nam – was not gone yet. I got a little suspicious when he supposedly died off camera.
Art and Photography
Van Gogh Alive, Hyde Park
Kate Byng-Hall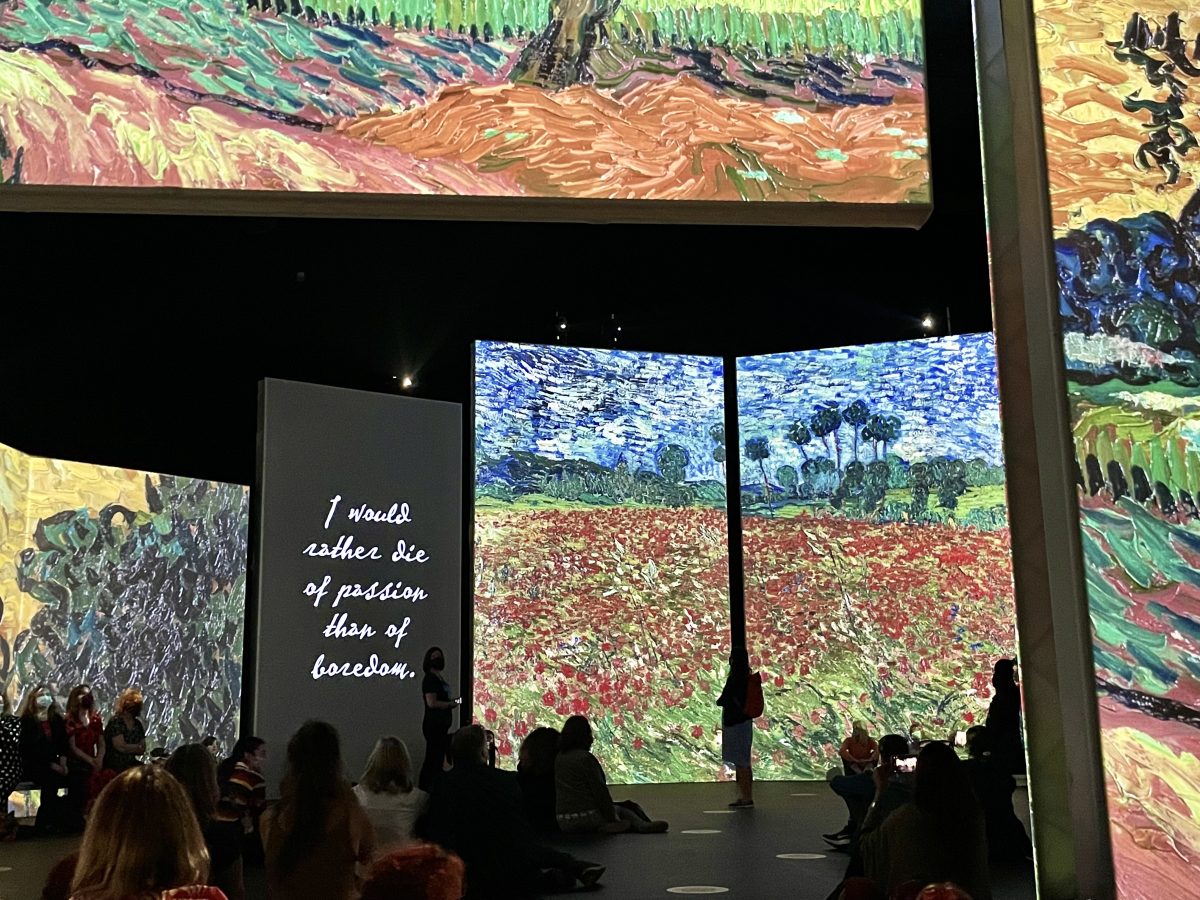 This summer, an immersive exhibition experience – Van Gogh Alive – was on in Hyde Park. Despite no actual paintings from one of history's most famous artists (Vincent Van Gogh, of course) actually being there, the experience plunged visitors deep into both his work and his life story.
We entered a large, dark room, lit solely by floor-to-ceiling projections of his work, accompanied by atmospheric music. The master painter's bold brushstrokes being blown up on all sides really emphasised his genius in harnessing beauty and raw emotion, yet the information about his struggles with mental health and his eventual suicide highlighted the tragic lack of recognition during his lifetime – he only ever sold one painting while he was alive.
While the exhibition was a great opportunity to get aesthetic Insta photos, it was predominantly a very moving experience, and further confirmed that Van Gogh is my all-time favourite artist.
Canbury Camera Club
Miranda Dunne
Locally, the Rose Theatre hosted a photography exhibition from the Canbury Camera club in November. The exhibition boasted gorgeous photography taken across the globe, featuring subjects from a baboon in Kruger National Park, South Africa, to a fallow deer captured during sunrise in Richmond Park.
Paddy Beck, whose photography featured at the exhibition, said: "Given the constraints imposed by lockdown, we decided this year that we would abandon the concept of any particular theme for the exhibition and just opted to display images taken during the last two years."
Canbury Camera Club was founded in 2014, and prides itself on hosting photographers of a wide range of abilities, from professional to amateur levels. With some of the photos taken during the pandemic which has brought suffering and isolation to many, at its core, the display offered a message of hope to the viewer, and an accessible one at that.
By helpfully placing an exhibition from photographers of a wide ability range in the middle of town, the exhibition proves that high-calibre photography is ultimately open to everyone.
Music
Adele's Easy On Me
Jacobien Van Der Kleij
Adele's new single Easy On Me racked up the most streams in a single day on Spotify on October 15, as the singer continued to top charts ahead of the release of her highly-anticipated fourth studio album, 30.
The England-born singer's album features deep ballads – exactly what she is known for. In her lead single, she expresses themes of nostalgia, regret and forgiveness. The song's lyrics represent Adele's plea to her son, in which she details her struggles with her dissolved marriage and requests him to be kind to her.
Music critics reviewed the song positively, with praise for its poignant lyrics and emotional vocals, though some thought it did not match the emotional heights of her previous ballads.
Easy on Me was an immediate global success, breaking the Spotify and Amazon Music records for the most streams for a song in a day or a week. It topped the charts in 26 countries, including the United Kingdom and United States, marking Adele's third and fifth chart toppers in the respective territories, and reached the top 10 in 36 countries.
Her official Easy on Me music video hit almost 200 million views on YouTube within just one month, and 30 became her third album to top the Billboard 200 chart.
Adele's next album is not announced yet (and there may be quite a wait considering previous trends), but we are already excited to hear it!
Gregory Porter's performance at the Royal Albert Hall
Frances Stebbing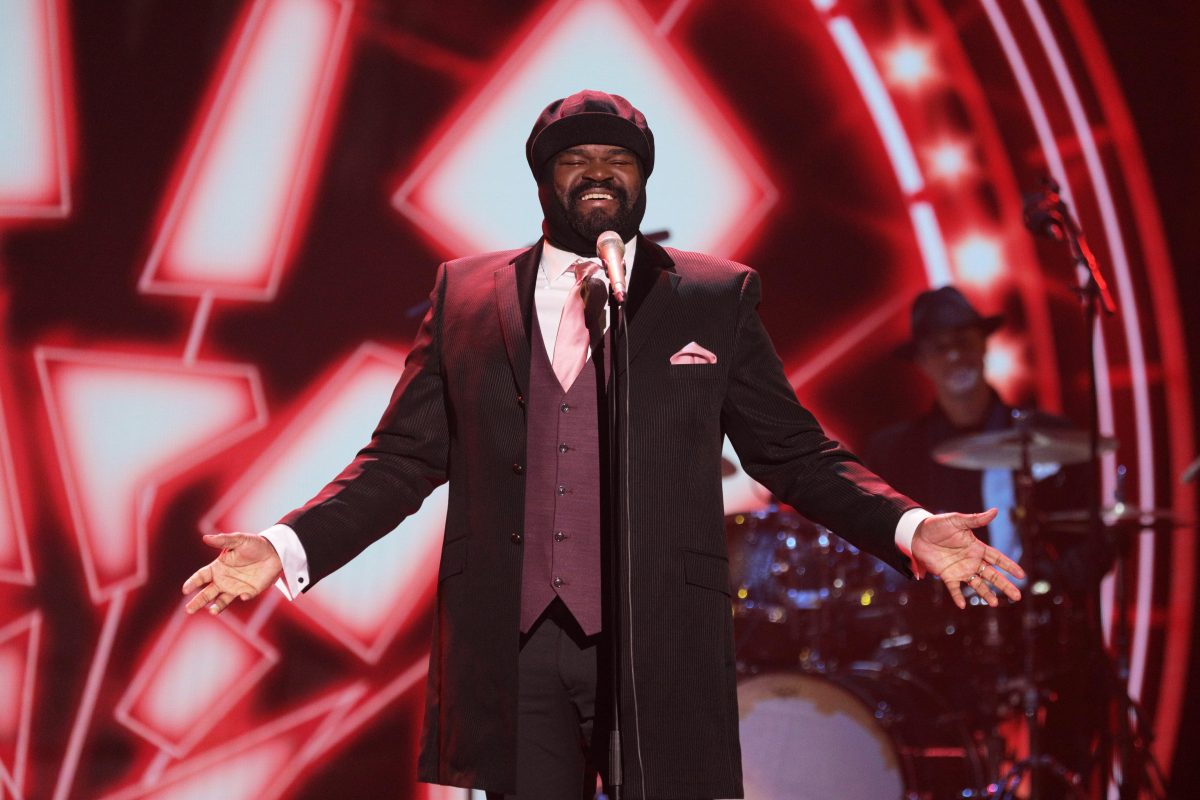 Double Grammy Award-winning soul and jazz singer Gregory Porter was finally able to perform at the Royal Albert Hall during the 150th anniversary season of the iconic concert hall. His four shows had been postponed not once but twice due to Covid-19 regulations.
Being able to sit with so many others and watch a performance in-person made this momentous event even more significant and special. This was the first major event I had been to since the pandemic began, and it was a great feeling to be back.
There was definitely a new-found sense of appreciation and privilege found among all the audience to be able to sit in such a grand building and watch such a stunning performance.
Doja Cat's Planet Her
Melissa Osborne
In April, Doja Cat released her much-anticipated third album, Planet Her, and has since racked up numerous rave reviews. Featuring 14 songs, the American artist continues to challenge what it means to be a young woman in hip-hop by intermingling genres, and being as lyrically unhindered (and often as explicit) as she wants.
In December, Spotify revealed that Planet Her was the fifth most streamed album of the year, which is a huge achievement for the 25-year-old who was previously labelled as a problematic artist. My favourites on the album include Get into It (Yuh) and Need to Know – both songs guaranteed to get people up dancing and enjoying themselves!
Personally, I love hearing about female rappers achieving mainstream success, as for a long time it was a genre dominated by male voices and experiences. I stream the album all the time as the songs produce a good vibe, and often a singalong.
For this album, Doja Cat has created videos and performances that tell a story and have high energy, plus, you can tell she doesn't take herself too seriously. I can see her being an artist to watch for many years to come.
Jazmine Sullivan's Heaux Tales
Danai Nesta Kupemba
Jazmine Sullivan has been around for a long time, but her fourth album Heaux Tales finally got her three long-deserved Grammy nominations.
This album provided a space for women to explore their decisions – both good and bad – when it comes to love, life and relationships. Songs are spliced with voice notes from women talking about their innermost thoughts, secrets and regrets.
On Rashida's Tale, the narrator expresses regret over cheating on her lover, and on Amanda's Tale, she talks about how she doesn't feel like she'll never be enough for her partner.
Not all the voice notes are sombre. Antoinette's Tale, for example, features a woman who sets the tone from the very first sentence: "The thing is, men cannot handle if a woman takes the same liberties as them." It's a testament to women reclaiming their bodies and having autonomy over their lives without the cloud of patriarchy hanging over it.
Heaux Tales is unapologetically sexual and confident, but still leaves room to remind the listener that mistakes happen, life will happen, and that even when they do, you don't have to be broken down by them.
Listening to Heaux Tales is like seeing your older sister after months apart, and hearing her tell you her sordid relationship stories with unabashed candour. It's a warm, familiar and relatable record that offers companionship, and made me feel seen.
Heaux Tales is a testament to the complex creatures women are. It's a love letter to those of us who haven't quite forgiven ourselves, or don't yet truly love ourselves in the way we deserve. Through all the feelings, stories and songs on the album, Heaux Tales is ultimately a long, warm hug and honestly, who doesn't need one after the past two years?
Sport
Emma Raducanu at the US open
Sasha Bains
At only eighteen years old, Emma Raducanu made history as the first British female tennis player to win the US Open in forty four years with a 6-4, 6-3 win.
Even though Raducanu was ranked 338 in the world before the tournament, that didn't stop her from dominating the world's top players, leading her to win the grand slam at the Arthur Ashe Stadium in New York in September.
Her final game against Leylah Fernandez was an intense match, with Raducanu injuring herself with a nasty cut to the knee right near the end. She required medical attention, which Fernandez was unhappy about as it caused a timeout in the game. However, after the slip, Raducanu bounced back to claim her victory when she carried out a beautiful serve after winning all ten of the previous rounds. She collapsed to the floor, hands on her face, processing her victory while fans across Britain and her hometown of Bromley celebrated.
Since winning and claiming her prize money of £1.8 million, Raducanu has attended the Met Gala, and played a game of tennis with the Duchess of Cambridge. Emma Raducanu's victory was truly a triumphant moment in British history that will never be forgotten, especially not by me.