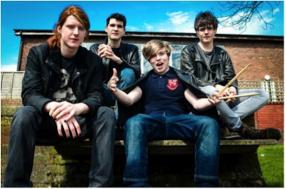 Kingston College will host a unique "Rich Man, Poor Man" dinner to raise money for a local foodbank as part of the Love Kingston campaign.
After drawing lots, diners could either be feasting on a "Rich Man" gourmet meal or a "Poor Man" meal made from the food stocked by Kingston Foodbank.
The organiser, 45-year old Tessa Kind from Kingston, said: "I heard that there was a foodbank in Kingston only last year.
"I was upset that in our supposedly wealthy borough there was a need for basic food donations to be handed out to families in crisis.
"So I decided to do something to help."
At the event only one in five diners will receive the "Rich Man" meal.
Ms Kind, from Mill Street, Kingston, said: "Only a small percentage of people will be lucky on the night so it is like life in that way.
"At the last event there was an option to upgrade if you donated more money to charity which generated some really interesting discussions about whether that was right or not."
Local bands and musicians such as Kingston College's Fear and Loathing and a Beatles tribute band will show their support by performing.
The £20 tickets include a two-course meal, raffle and access to a cash bar from 7pm on Valentine's Day in the Arthur Cotterell Theatre.
A similar event was held in November and raised £1,100.
The aim is to raise £2,000 this time for Kingston Foodbank and four other local charities: Oxygen, Kingston Savers, Kingston Church Action for Homelessness and Hestia.
Image courtesy of Rich Man/Poor Man events