For the four Sundays leading up to Christmas, Black Eats Ldn, Brixton Village and The Brixton Social are taking over Brixton Village's Market with a Black-Owned Christmas Market from 12-5pm.
The market has more than 30 Black-owned businesses that offer clothing, hair and skincare, art, books, toys, fashion, jewellery, face paints and much more.
The inspiration for the market was Founder of BlackEatsLDN Jackson Mclarty wanting to create a safe space for Black-owned businesses to flourish and be celebrated in a sustainable way which doesn't rely on trauma-triggered or sympathy support, but instead quality and varied goods and a memorable experience for the consumer and not a boring expo vibe.
The atmosphere at the market, which celebrates businesses and the owners based on their talents and creations, is uplifting and positive.
Celebrity face painter Jadine Hayles who is the creator of By Jadine Hayles did face paints at the event. She said: "There are so many multi talented black companies around, that do not get the recognition and promotion that they need along with enough customers buying into their companies."
KitsCH Noir was one of many brands at the market. It is an award winning, family friendly, black greeting cards and stationery brand. They had iconic 'Ginger BRAID girl' and black themed diaries on show. It included diverse cards with braids and different hairstyles spread out for all to see.
The market was a showcase of alternatives to what we would see on typical Christmas markets.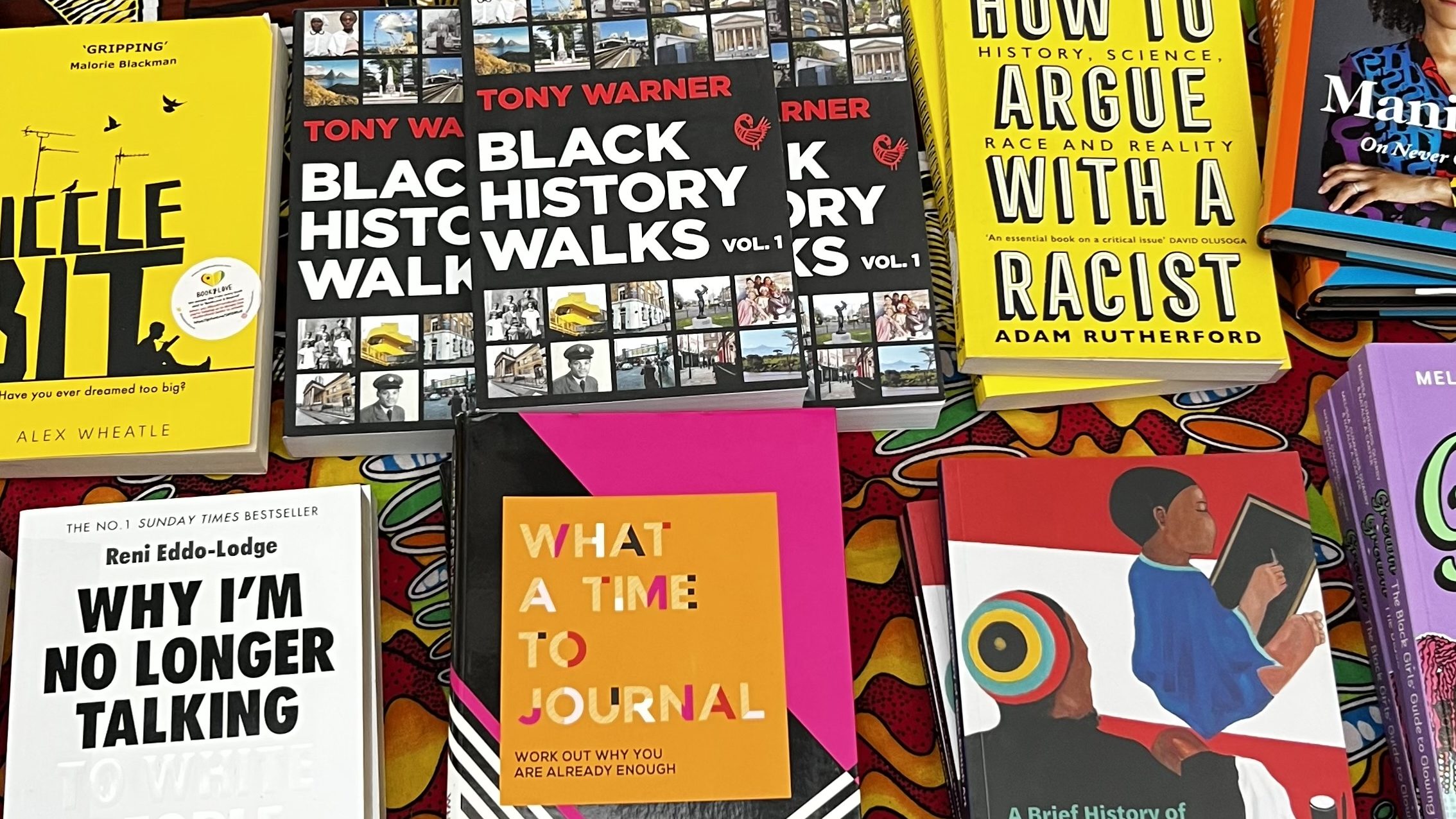 The Plain Shop, a lifestyle clothes brand, had playing cards 'Plain Decks' on offer, which features 14 uniquely designed Black characters on the cards. The brand added diversity to everyday items such as a deck of cards.
Colour Celebrations, the only company that offers baby milestone cards and luxury gifting for black and mixed-race babies displayed their Christmas range. It included a black Santa, black elves and black and mixed-race teddy bears.
The event allowed everyone to come and view, regardless of race, age or gender. With DJs on scene, it was time for complete joy and positivity for Black people, rather than a negative narrative that we so often see.
Hayles said: "Us as black entrepreneurs work so hard and I feel it's very important that we all come together to support each other."
"In the media we always see so much negativity. So let's show people we can collaborate and work in unity," Hayles said.