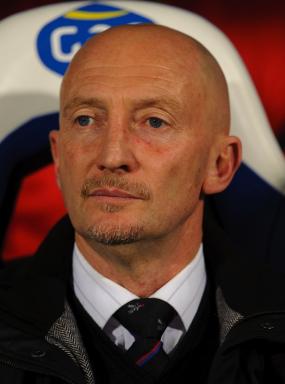 Ian Holloway revealed his departure from Crystal Palace at a press conference in Central London Yesterday evening.
Questions began to mount about Mr Holloway's ability to keep Crystal Palace in the Premier League after they were calmly brushed aside by local rivals Fulham 4-1 on Monday night.
Mr Holloway, 50, admitted to the press that he felt he no longer had the energy and spirit to change fortunes at Selhurst Park.
He said: "This club needs an impetus of energy. But I just feel tired to be honest. I'm worn out."
Mr Holloway said that the team spirit that had got his team promoted into the Premier League last summer had been lost.
"I have to hold my hand up and say we didn't keep the spirit that got us up. We changed too much too quickly."
Despite making 14 new signings this season Crystal Palace sit 19th in the Premier League having only collected a mere three points from a possible 24.
Crystal Palace's co-chairman, Steve Parish, made it clear that it was a mutual decision for the club to seek a new manager with Mr Holloway stepping aside for the greater good of the club.
He said: "We both realised we need someone with more experience at this level. Ian felt that a new approach might help keep us in the division."
Life without Mr Holloway begins on Saturday as Crystal Palace host league leaders Arsenal marking the clubs second derby in seven days.
Assistant manager Keith Millen will temporarily take charge of the team as a decision on Crystal Palace's new manager remains to be decided.
Photo courtesy of Rex