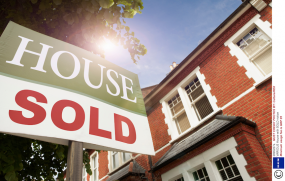 Lowering of borrowing standards, greater accessibility to mortgages, government mandates to support affordable housing… Sound familiar? It should. Chancellor George Osborne's Help to Buy scheme bears some eerie similarities to the American subprime mortgages that were a leading factor to the 2008 financial crisis.
The first phase of the Help to Buy scheme started in April and allowed buyers of newly built properties to pay a reduced deposit of 5 per cent and receive a 20 per cent equity loan from the Government. So far this has proved popular in Kingston and an increased demand for properties can be reflected in rising costs.
Between April 2011 to August 2013 the average property selling price in Kingston jumped 105 per cent. In the first quarter of 2013 alone housing prices in Kingston have increased by £50,622, or 12.51 per cent, to £455,296.
The controversial second phase, which was planned for January 2014, began operating in October. The government now acts as a guarantor for 15 per cent of the loan value, which can now be as high as 95 per cent for old or new properties up to a value of £600,000. Buyers pay the remaining 5 per cent.
The first property purchased though the Government's Help to Buy mortgage scheme has taken place, just three weeks after the second phase was launched.
In the decade or so preceding financial crisis, the United States government created policies to promote affordable housing. These policies were primarily implemented through the Community Reinvestment Act and government sponsored entities (GSE's) dubbed Fannie Mae (Federal National Mortgage Association) and Freddie Mac (Federal Home Loan Mortgage Corporation). From the early 1990's onwards, these two GSE's promoted a greater loosening of lending standards. The inflation of America's housing bubble was a big factor leading up to the economic crash.
Critics of the Help to Buy Scheme claim it will increase the demand for houses in the UK, whilst ignoring the real problem of supply in the market. House prices will rise further and heighten the risk of a bubble, frustrating the Government's plans for affordable housing.
David Orr, chief executive of the National Housing Federation, said: "If we don't tackle the fact we're still not building enough homes, we'll just create another housing bubble that will continue to push house prices up and out of reach of the majority."
The government has been quick to reassure skeptics that regulations have been put in place to ensure that a subprime crisis will not ensue. However, details of these regulations have been very unclear. It essentially will depend on the combined ability of regulators and lenders to block individuals with poor credit and lack of affordability proof from accessing the scheme. Buy-to-let purchases and those by foreigners with no UK credit history have also been excluded.
There is hope that the housing market will match the increased demands of new buyers. UK homebuilder Bellway Plc reported an increase in annual profit of 37 per cent, crediting this increase to a rise in borrowing sparked by the Help to Buy scheme.
It remains that not everyone is quite so optimistic about the scheme. Marian Bell, former member of the Bank of England's Monetary Policy Committee, said: "I have doubts about whether the way forward is for people to take on more debt. I wonder whether the Government should be taking that risk onto its books."
It is impossible to predict what the eventual outcome will be, but it is clear that Help to Buy bears some striking microeconomic similarities to the US housing bubble.
Image Courtesy of Rex Features/Cultura