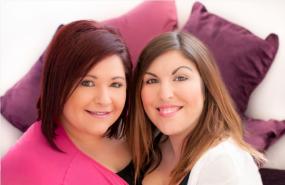 Rock and Rose Photography described winning Best New Business at the Kingston Business Excellence Awards last month as 'absolutely amazing.'
The Surbiton-based photography business, which specialises in family pictures, has only been open since January 2012.
Co-founder, Catherine Dwyer Harvey, said: "It was overwhelming to be recognised. Initially it was very daunting and everyone said we were mad.
"But a strong photographic background, a really good business plan and great word of mouth helped us on our way."
Ms Dwyer Harvey and Orli Kopit, who run the business together, have been involved in photography for 10 years but have never owned their own studio until now.
Rock and Rose is set up as a boutique, competing against many larger companies in the industry.
Ms Dwyer Harvey added: "We pride ourselves on being alternative and offering a very personalised experience."
She also urged other new businesses to be passionate, to use SWOT analysis (Strengths, Weaknesses, Opportunities, Threats) and to not be afraid to ask for advice, noting that banks had been particularly helpful.
Image courtesy of Rock and Rose Photography