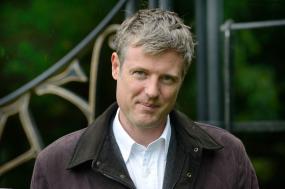 The maverick Tory MP for Richmond Park and North Kingston, has put forward a bill to the House of Commons which would allow people to recall their MPs from Parliament.
If the bill is adopted, an MP could face a recall if 20 per cent of their constituents sign a petition to recall, which then would be followed by a referendum on their recall, and a by-election.
Mr Goldsmith said it would "empower voters by enabling them to keep their MPs on their toes".
The bill is markedly different from the government's Recall Bill which, according to Goldsmith, falls "far short of genuine recall" because it's criteria is too narrow and judged by a Parliamentary commitee, not voters.
Mr Goldsmith has not been afraid to criticise the current government explicitly.
In a recent interview he said: "If we rely on David Cameron, Nick Clegg and Ed Milliband this won't happen. Anything that risks empowering voters is as far away from the central agenda as it is possible to be."
Over 4,500 people have signed a petition in support of Mr Goldsmith's bill.
Left-Wing Respect MP George Galloway has also tweeted his support, calling Mr Goldsmith "a remarkably honourable Tory".
Image courtesy of Anne Katrin/REX
Latest posts by courier reporter
(see all)