Two Kingston charities have partnered up to show how local communities can help themselves and support each other.
Every first Tuesday of the month, Royal Borough of Kingston Cares (RBKares) collaborates with the Tuesday Lunch Club to provide health and well-being services to the Cambridge Road Estate.
Run by Jill Preston, a resident on Cambridge Road Estate, the Tuesday Lunch Club offers residents a free meal every Tuesday. Residents queue up outside Piper Hall and are provided with a hot dinner and the chance to talk to their fellow residents.
Founder of RBKares Dr Kate Kenyon said: "It's a joy to see the positive atmosphere and people normally difficult to reach. You see how much they appreciate it and it motivates you to keep it going…you're giving them the tools to help themselves."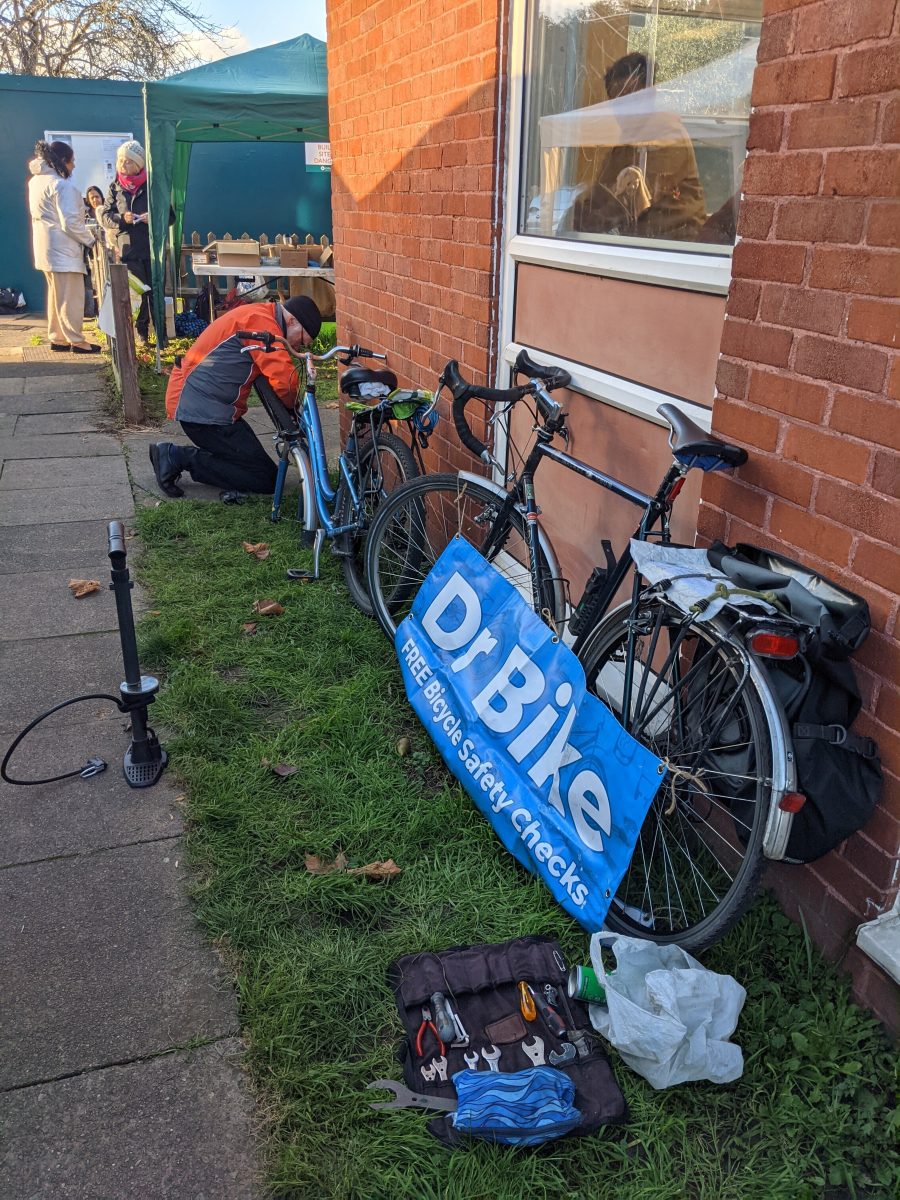 A collection of stalls in marquee tents are set up outside the Piper Hall community centre on the estate to offer a health MOT for residents in the lunch queue. The stalls include local GPs, podiatrists, drug and alcohol support, benefits support, hairdressers and even a bike repair man.
RBKares provides a survey to people in the queue as both an icebreaker and to assess their needs. Questions include what worries residents most, how they look after their mental health, as well as practical details like their vaccination status or if they have a mobile phone.
One of the attendees at the Well-being Day said he struggled to read his text messages on his phone because of his poor eyesight. Kenyon was able to provide him a second-hand smart phone which she had sourced from group chats.
Kenyon explained that the Facebook and WhatsApp community made this possible. She said: "The community wants to help. We link the help from the community to those who need it…it's such a pleasure to see the volunteer and recipient group get much out of it."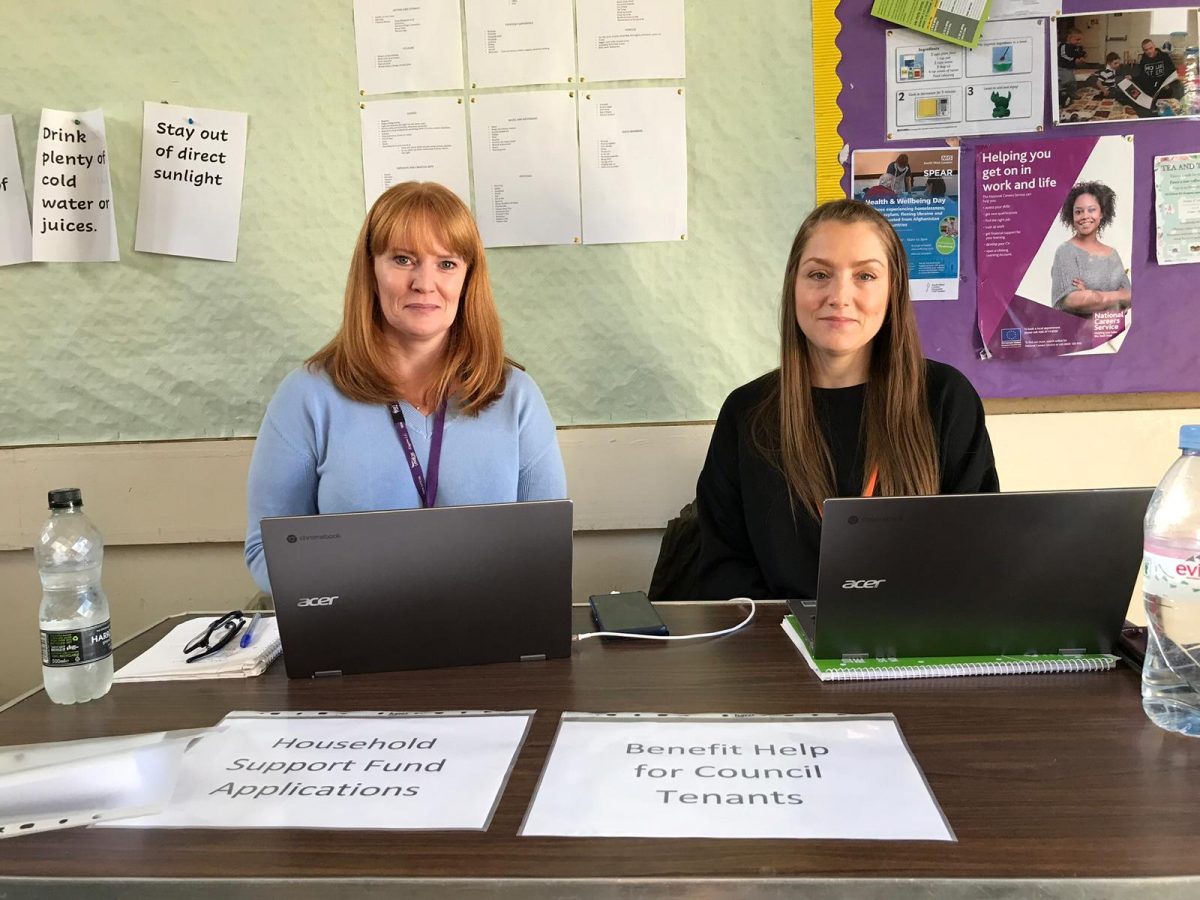 Despite only starting in May 2022, the Well-being Day has already reaped tangible results. Residents have been able to apply and achieve housing benefits, 10 referrals have been made to the 'Quit Smoking' charity and two people have gained employment.
In future, Kenyon would like to see optometrists and dentists at the Well-being Day to extend the health checks on offer to residents. She said: "Everyone can do something and it provides an opportunity to feel useful."
New places of confidence
Since the start of the pandemic in 2020, there have not been any on-site caretakers at Cambridge Road so residents had to find alternatives. Preston said: "There is nobody on the estate for them [the residents] to go to, so we tend to get a lot of people asking for help."
Preston said: "They call me 'Jill-will-fix-it'."
When she was growing up Preston said she was shy. But now her family have noticed her new-found confidence and assertiveness. She said: "I can do it for other people."
The lunch club also doubles up as a food bank and offers residents food and fuel vouchers.
Building Trust
The Well-being Day is an important bridge which helps develop trust between residents and non-authority services.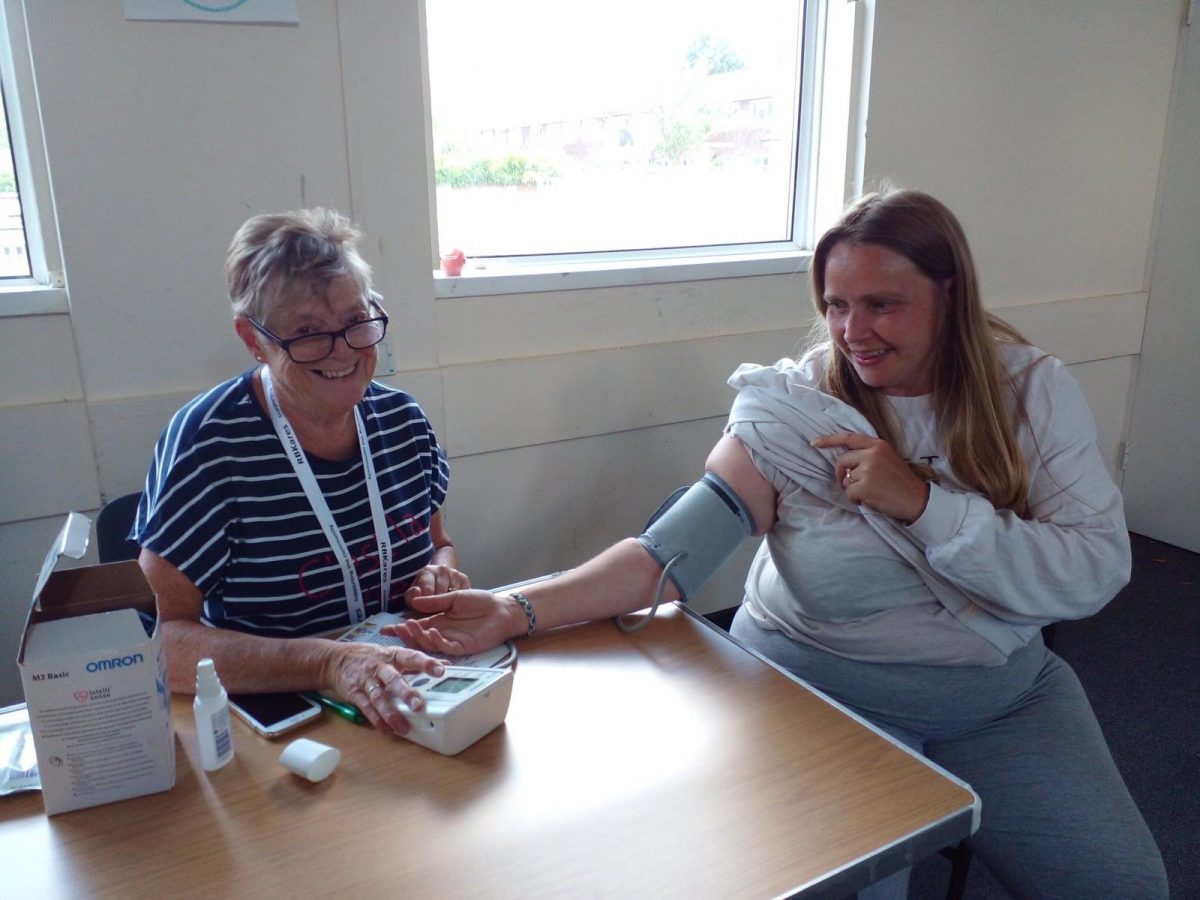 Residents were initially very wary of the RBKares charity on the estate. Preston said: "It took a while for the residents to trust them."
Preston explained that it takes work for the residents to build up trust with people from outside the estate. "A lot of them are quite proud so it takes a lot…people can make them feel very small."
The increasing number of residents attending the well-being day credits the building level of trust.
The numbers of people attending have grown each month. From 86 in August, 98 in September, 111 in October and 123 people in December.
A lack of help?
Preston said that in her opinion the Tuesday club and the Well-being Day were an embarrassment to the council. She said: "This is walking evidence that there is a need…the council is not providing the services".
Cllr Susan Skipwith of Norbiton ward, who helps liaise with the council for the well-being days, said local non-profit organisations were brilliant examples of voluntary and charity work in the community. She said: "Charities are more flexible, innovative and creative."
Skipwith criticised the bigger problem of central government politics. "How do we want local services to run with low taxes and a smaller state? Vulnerable people must rely more and more on charities picking up the pieces rather than the council having proper funds," she said.
Skipwith said she wanted Kingston council to notice how effective the Well-being Day was and trial it elsewhere in the borough. She said: "For some people, accessing support is incredibly difficult. This approach meets them where they are."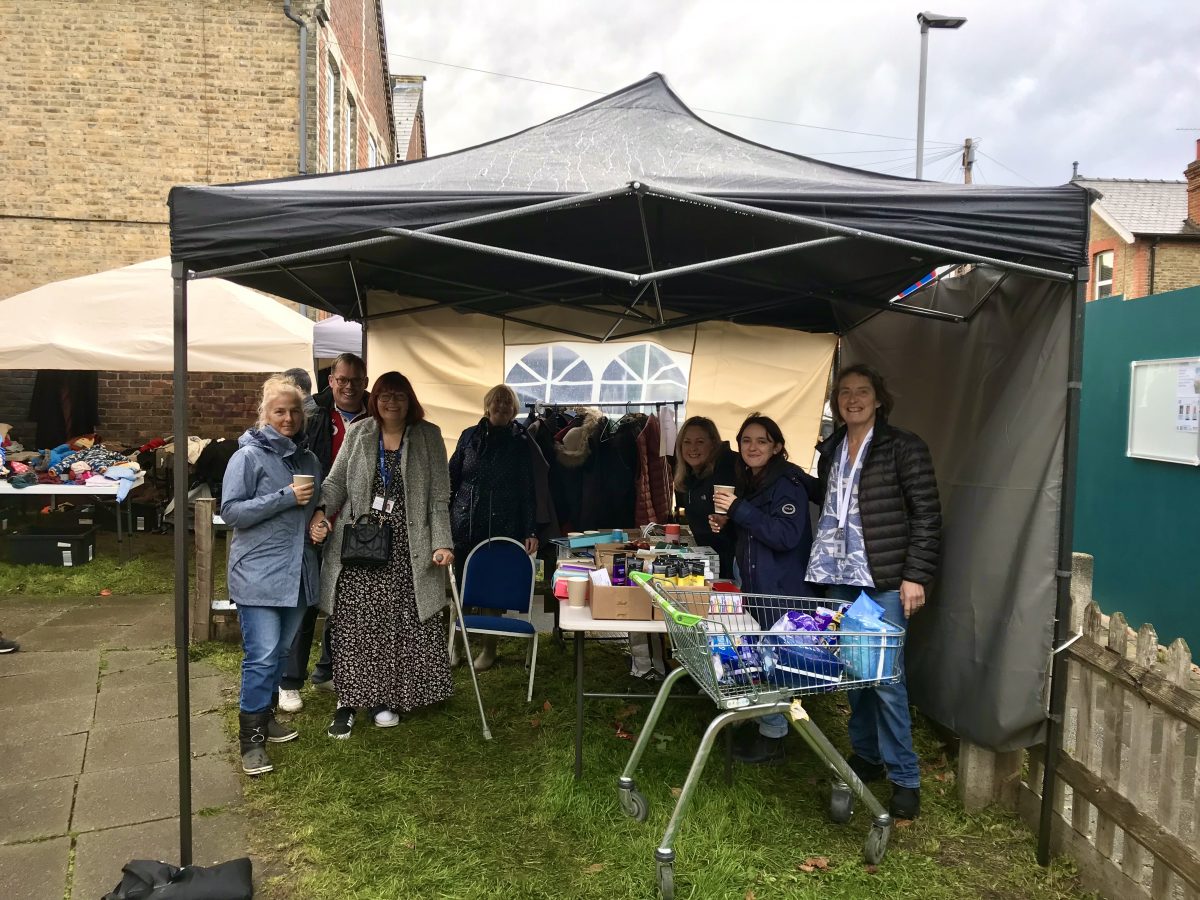 The next Well-being Day is Tuesday 10 January, 11-2 on the Cambridge Road Estate.
For more information, or to volunteer, email RBKares.