Crime in the Kingston-Upon-Thames rose by 1.5 percent in 2019 compared to the previous year, according to police data.
IN 2019, there were 16,009 reported crimes, compared to 15,765 in 2018 and 15,006 in 2017. The numbers do not include crimes that have not been reported or crimes the police could not locate on a map.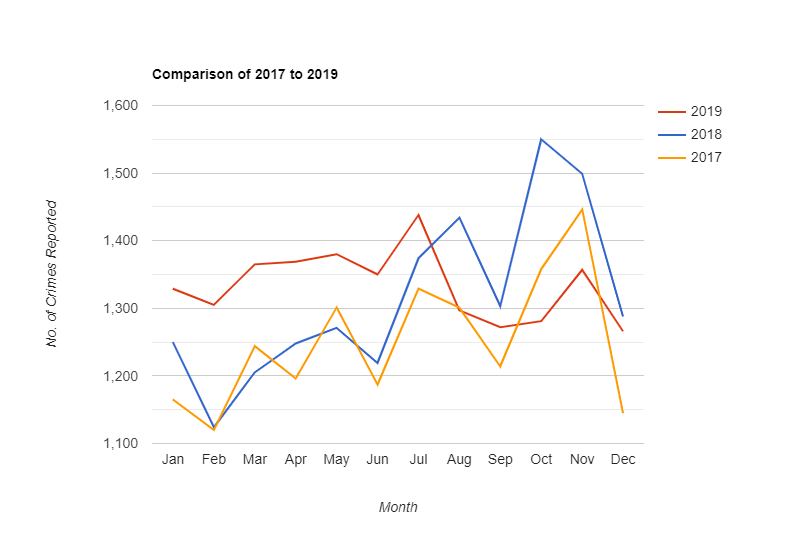 The ward with the highest crime rate is Grove with 28 percent of the crime being reported there. The ward with the lowest amount is in Coombe Vale with an only 430 adding to only roughly 3 percent of the crime in 2019.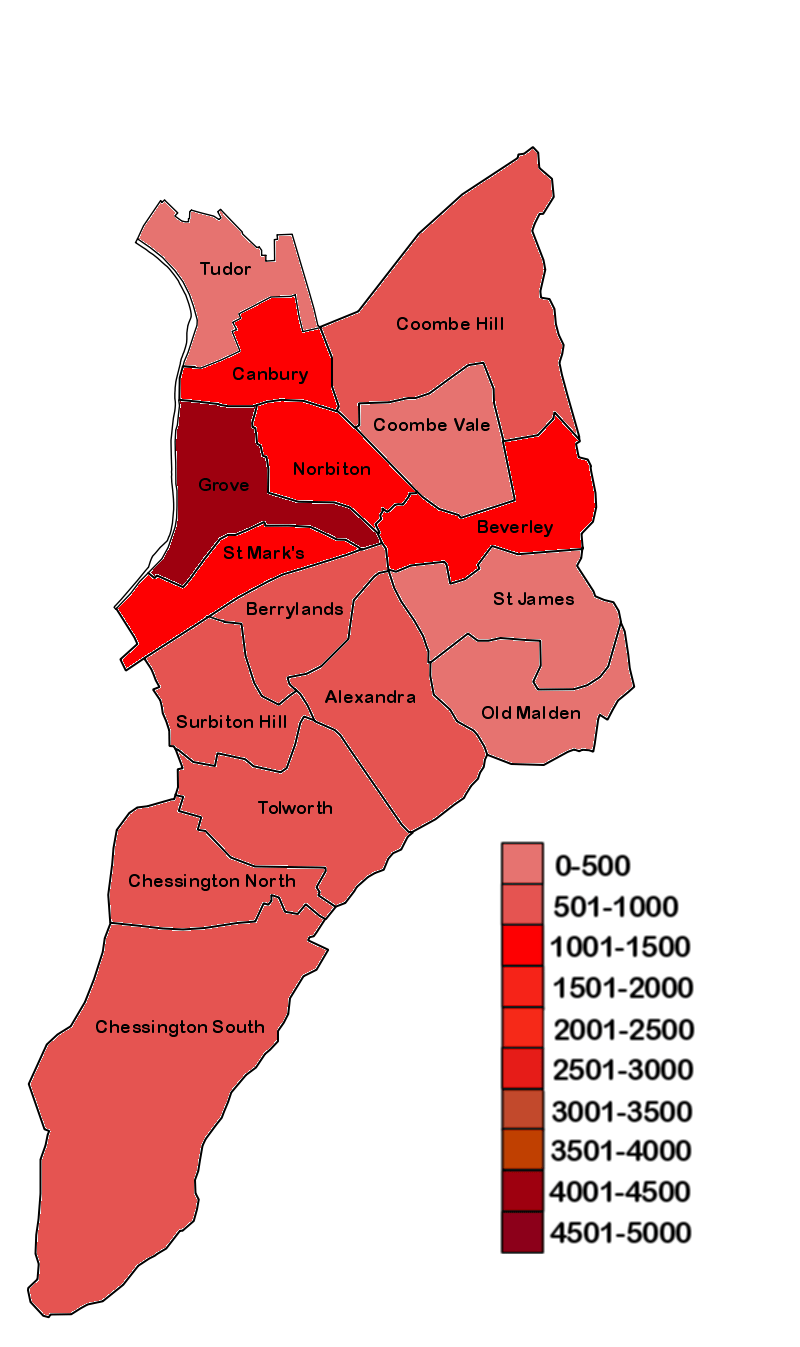 Grove – 4419
St Mark – 1273
Norbiton – 1146
Canbury – 1145
Beverley – 1087
Alexandra – 902
Tolworth – 827
Coombe Hill – 798
Chessington South – 744
Berrylands -645
Surbiton Hill – 614
Chessington North – 576
Old Malden – 491
St James -475
Tudor – 437
Coombe Vale – 430
It seems that crimes are more likely to be committed in July with the highest number of reports of 1438 crimes in the borough. The lowest is December with 1266 crimes reported.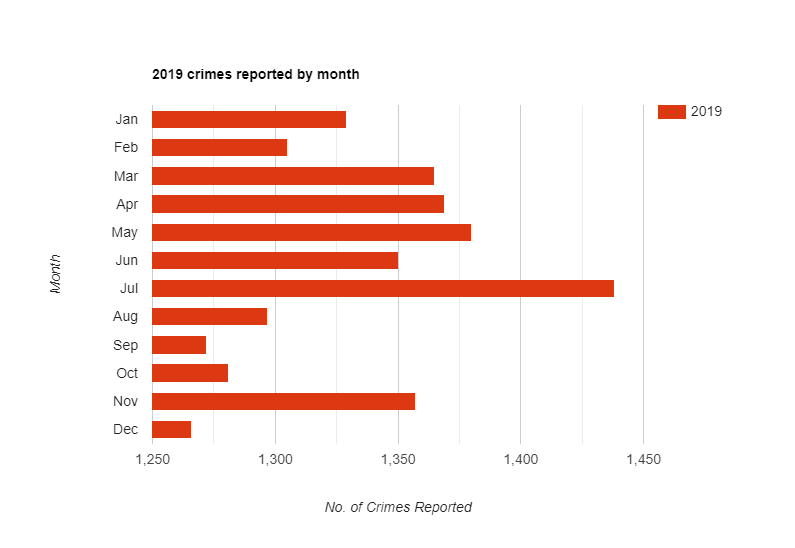 The crime reports are spilt up into fourteen different categories. The highest offences in Kingston-Upon-Thames was violence and sexual offence with 3507 instances reported and anti-social behaviour at 3309 reported. The lowest crime was possession of weapons with only 87 reports.
The police define other crimes as offences that include forgery, perjury and other miscellaneous crime and public order as offences which cause fear, alarm or distress.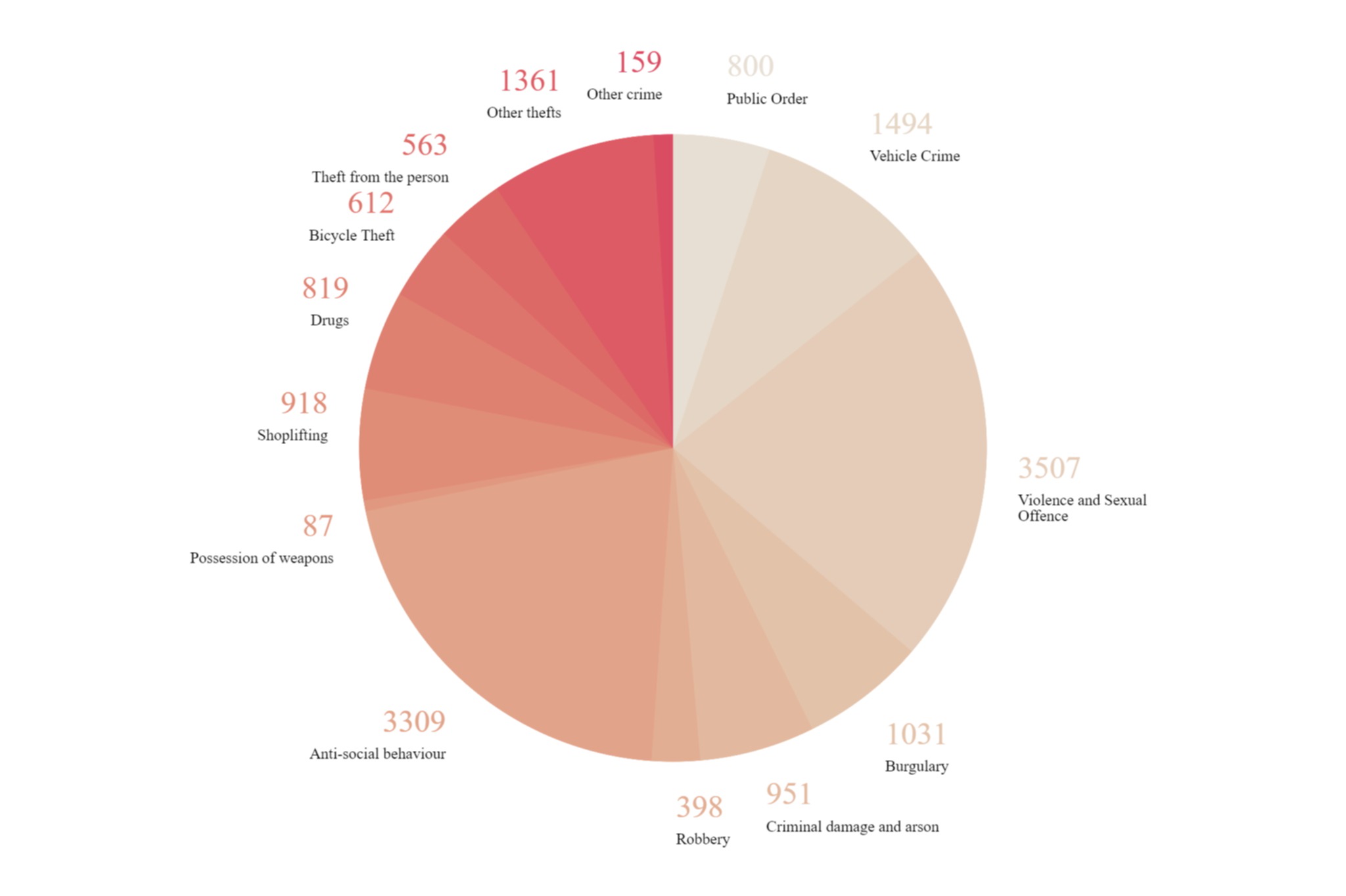 It was only reported recently that Kingston was voted the second happiest place to live in London.
You can report crimes to the police to 999 for emergencies and 101 for any other calls.