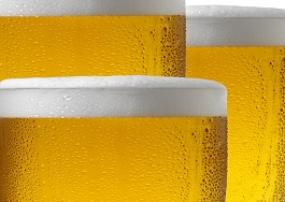 Kingston Council is encouraging residents to cut back on their drinking after the festive period, to coincide with a national Dry January campaign, by visiting Kingston's drinking advice website.
The website, e-drink-check.kingston.gov.uk, allows people to calculate how many calories of alcohol they consumed over Christmas and offers tips about cutting down.
The website includes a confidential and anonymous questionnaire designed to assess drinking levels and any risks to health.
Dry January, is a campaign by Alcohol Concern (the leading national charity working on alcohol issues), aiming to get people to abstain from drinking for the month, with the broader aim of getting people to think about their drinking in general and drinking less for the rest of the year.
Iona Lidington, Kingston's Associate Director of Public Health, said: "January is a good time to make a fresh start health-wise. It's a chance to lose weight, feel better and save money.
"Our website can help people who want to cut out or just cut back on their drinking and check for themselves how their drinking habits might be affecting their health."
Emily Robinson, Director of Campaigns at Alcohol Concern, said: "Many of us think the way we drink isn't a problem, but even having just a few beers after work or a few glasses of wine at home too often can take you over safe limits and store up problems for the future."
An estimated 27,000 people in the borough are within an "increasing risk" category for alcohol-related harm due to the amount they consume. Kingston council is hoping this website will help tackle the problem.
Image courtesy of REX Features