Chief Executive of Kingston Council Ian Thomas (CBE) is leaving his role to become Town Clerk and Chief Executive of the City of London Corporation.
Thomas, who has served on the council since 2019, has supported the borough through the Covid-19 pandemic and the rising cost-of-living crisis.
In a statement he said: "I am inspired at the prospect of joining the City of London Corporation."
Thomas thanked the councillors, staff and partners in Kingston for working with him over the last four years. He said: "It has been a real privilege to work alongside so many dedicated and hardworking people."
"I know that the Royal Borough will go from strength to strength."
Leader of Kingston Council Andreas Kirsch thanked Thomas for his commitment and energy in leading the progress of the borough.
Kirsch said: "Ian leaves Kingston in a strong position to face the future and I wish him every success in his new role."
The legacy Thomas leaves behind is a £1.2 billion regeneration programme and the plans to build 1,338* new homes in Kingston, including a 114 boost in social housing.
Thomas' accomplishments as CEO include Kingston winning an MJ Achievement Award for focus on equality, diversity, and inclusion for residents' services in July 2022. Kingston Council was also shortlisted as 'Council of the Year' in 2021.
The council is yet to announce interim arrangements but said a chief executive would be appointed in the new year. Thomas will remain as CEO until the end of January.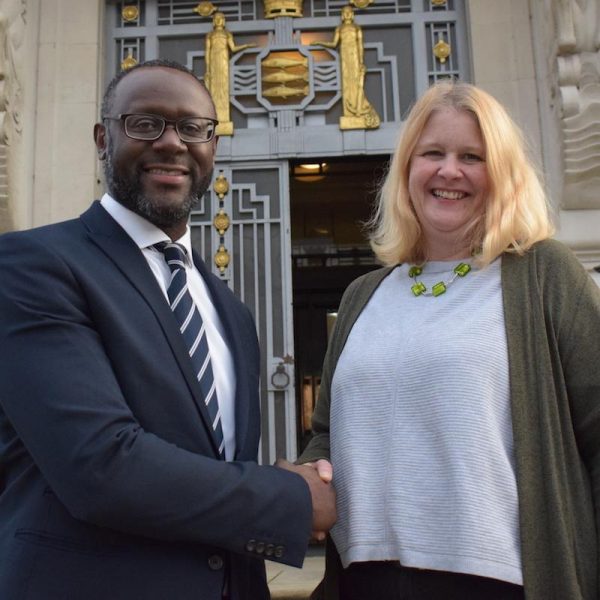 UPDATE: Plans to build 2,170 new homes include the demolition and rebuilding of homes on the Cambridge Road estate. Therefore 1,338 homes will be genuinely new.