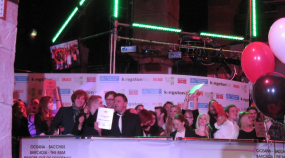 The Hippodrome won the 'best overall award' at the awards which celebrate Kingston's nightlife and the work put into making the town centre as trouble free as possible.
The awards were well attended with 18 venues receiving the Best Bar None accreditation.
Deputy Mayor of London Stephen Greenhalgh said that Kingston had a "tremendous night-time economy" and that the venues rightly should "celebrate having a responsible approach".
The awards ceremony itself was hosted by entertainer Miles Crawford who promised the fun-loving teams from the bars across Kingston that they would be having '101 per cent fun!' in his bizarre rap-song introduction to the night.
Awards were presented by Councillor Liz Green, Councillor Chrissy Hitchcock, Journalist David Lindsell from the Surrey Comet and Paul Riordan of Kingston First.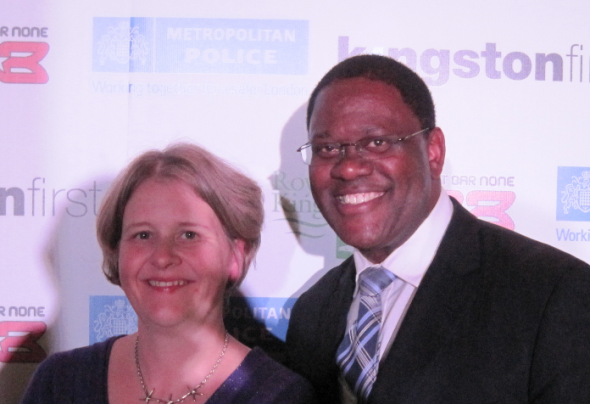 Deputy Mayor of London Stephen Greenhalgh handed out the accreditation to all 18 venues involved.
Ros Morgan of Kingston First also gave a speech asking venues to 'vote yes' for Kingston First in next year's re-ballots if they would like the organisation to continue their work in and around Kingston. She congratulated the accredited venues say that the 'Secret to your success is quality'.
Overall Winner: Hippodrome
Best atmosphere: O'Neills – Voted for by readers of the Surrey Comet
Best behind the bar: Woodys – Voted for by readers of the Surrey Comet
Best Independent Venue : Acorn 20
Best Bar Team Member: Simon Goodman Bishops out of residence
Best Contribution to the night-time economy: Street Pastors
Best on the Door award: McCluskys
Best Pub in Kingston town centre: The Ram
Runner up: The Druids Head
Best Club: Hippodrome
Runner up: McCluskys
Accreditation:
Pryzm
Bacchus
Barcadia
The Ram
Bishops out of Residence
The Druids Head
The Mill
Acorn 20
McCluskys
Ama-Gi
The Cricketers
The Kings Tun
Woody's
Knights Park Bar
Space Bar
Slug and Lettuce
O'Neills
Hippodrome