"I'm quite frustrated really," Brian Mulley said with a sigh. "I wish I'd gone down the environmentalist route when I was starting out my career in the 60s. I've been an environmentalist for many, many years – before it was fashionable."
Seven years ago, Mulley retired after a 23-year stint with the Royal Mail and in his retirement, he decided to set up the Hogsmill Community Garden – an environmental conservation organisation – with fellow Kingston resident Julie Blythe.
Mulley added: "I'm here because of my love of space and I spend a lot of time here. I think it's been a saviour for me since I retired. It's kept me going."
At the heart of the garden's ethos is environmentalism. All of those who garden there, from students to school children, are encouraged to use environmentally friendly gardening methods.
Blythe said: "We have our own compost areas and even [Kingston University] students bring their compost waste from their kitchens.
"We don't use any pesticides, we also try to recycle as much possible so at the moment we're using yoghurt labels for plant labels."
Climate action starts on the ground
Mulley and Blythe's efforts are a step in the right direction but the borough will need to do much more in its efforts to go green.
This is not lost on Kingston residents. Earlier this month, Kingston Council approved its climate action plan, which will aim to make the borough carbon neutral by 2038.
This target may seem a long way off but the need to act now is not lost on the council. Stephanie Archer, Kingston councillor and portfolio holder for environment and sustainable transport, said: "The impacts of climate change are clear.
"Risks to water supplies, localised flooding, loss of biodiversity, heat stresses, food insecurity and an impact on the health and well-being of our residents could all be felt in Kingston.
"By taking climate action in the borough, we'll not only be protecting the environment, we'll be protecting people too and helping them to live healthier, more active lives."
Back to basics
One of the biggest things that people can do every day to help the climate is recycle. The world's natural resources are finite, and some are in short supply – recycling allows us to reuse those resources. It can also protect ecosystems and wildlife by reducing the need to extract new raw materials from the earth.
Kingston resident Janine Martin is all too aware of the benefits of recycling. Her company, SunrayRecycle, won the 'Sustainable Business Award' at the 2021 Kingston Borough Business Awards.
Set up in 2019, the company turns plastic into profit by taking in donations and sending them to Terracycle – a recycling company who pay for plastic based on weight. SunrayRecycle also mould plastic mixture into furniture, which is then sold.
"I was very shocked that we were picked," Martin said. "Winning will do us a lot of good as now we can actually go to the council and say 'look we won this award, come on board and help us promote what sustainability means to us' – we can only try now."
Martin said she wanted to work with the council to come up with ways to encourage businesses in the borough to be more sustainable. That includes putting more information on the council website about what can and cannot be recycled.
Kingston council trying to act
John Sweeney, Kingston councillor and portfolio holder for business and leisure, said that he recognised the difficulties businesses have faced in moving to greener, more sustainable operations.
Just two weeks ago, the Kingston Chamber of Commerce ran an event with local businesses. Following the event, Sweeney told the Kingston Courier: "The verdict coming back from businesses and observers is they are not doing enough yet.
"The challenge at the moment seems to be that going environmentally friendly seems to cost more."
Sweeney suggested that local authorities can be a testing ground for green innovations and with the help of central government, can work to support businesses in the borough.
One recent example of this support is the Green Business Challenge scheme adopted by Kingston council, which saw 15 businesses receive up to £2000 each to implement sustainable policies from improving air quality to reducing waste.
Sweeney added that the council understands its role in helping businesses move towards sustainability and that it can act as a role model.
"Kingston is aiming to be the first borough to make its electric vehicle 100 per cent electric and will aim to do so by the end of the year," Sweeney said. "The council wants to set an example with its own procurement spending. If we don't adopt green policies, no one else will."
Mixed response
Over 300 people engaged with the council's climate action plan and gave feedback through surveys, emails and focus groups. Almost 80 per cent of those surveyed stated that tackling climate change should be a priority for the council.
Not everyone is happy with the council's current action, though, especially in light of recent housing developments that are underway in the borough.
Kingston resident and ecologist Alison Fure, 63, labelled Kingston's climate policies "greenwash".
She said: "The council claim to be planting a lot of trees but the best way of increasing the tree stock is to retain existing ones. Yet in the development of the Cambridge Road estate, one hundred 50 year-old trees will be removed.
"Embodied carbon is released when buildings are demolished and Kingston is the capital of demolition. Sustainability is about the wise use of building materials yet the Kingfisher is to be demolished, along with the Cambridge Road Estate."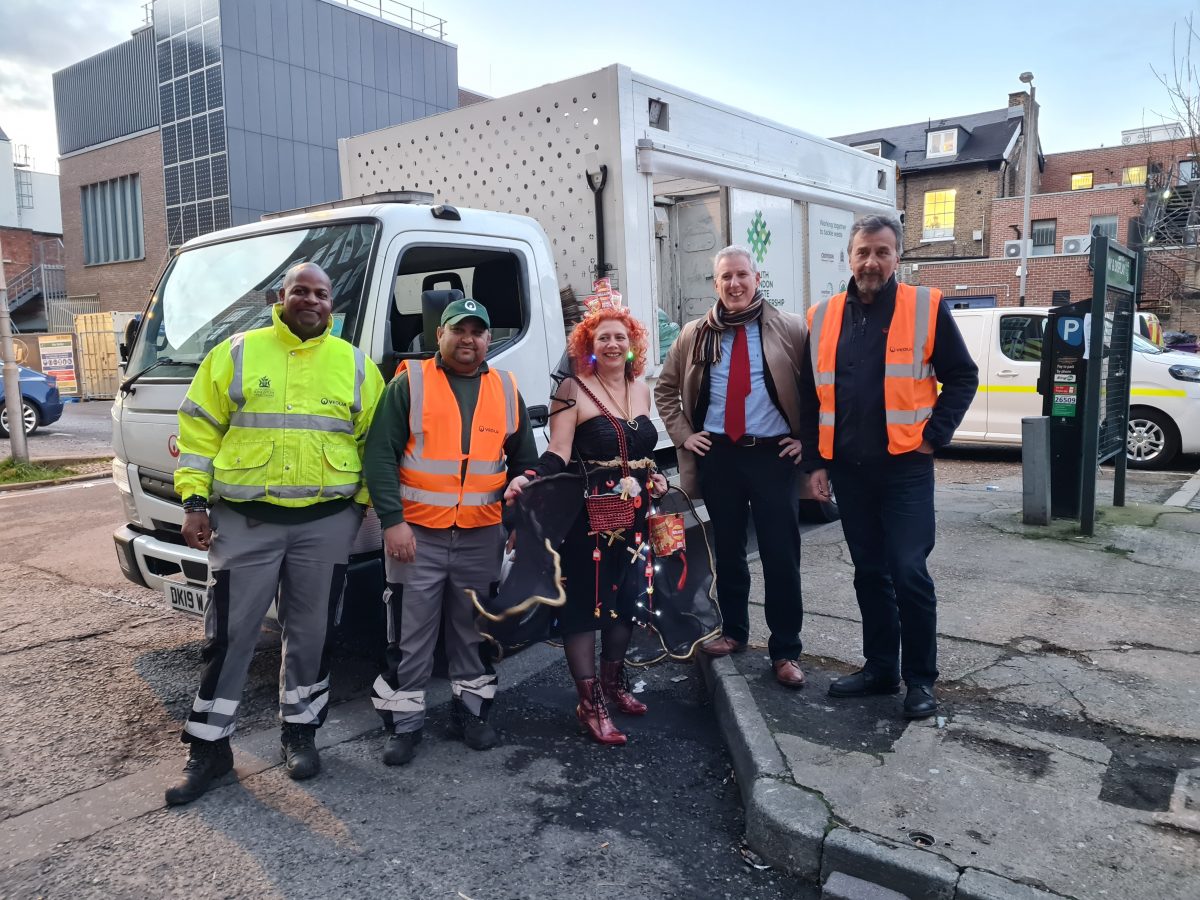 Sharron Sumner, election agent for London Green Party and former Kingston councillor, also said that she was disappointed with the council. Speaking about the action plan, she said: "In many respects it was very disappointing – they aren't actually proposing very much at all.
"There's no diversion away from fossil fuels, they haven't banned glycophosphates. Essentially, there's no actual action. I would like to see tighter biodiversity targets and genuine net gains."
Lessons learned?
A report which was published last year found that the UK's low carbon economy is now worth more than £200bn, four times the size of the country's manufacturing sector, with growth expected to continue. This means that moving towards more sustainable methods has actually become an incentive for many businesses.
The Covid-19 pandemic and resulting lockdowns also accelerated the conversation surrounding the climate crisis, with 2020 seeing a temporary reduction in global greenhouse gas emissions and local air pollution.
Still, the work is nowhere near complete. Another report found that similar levels of reductions are needed every two years to make an impact. So, Covid-19 might be over for many but the lessons learned during the pandemic need to be taken forward if more progress tackling climate change is to be made.
What is even more clear is the that change starts from the bottom and that communities are going to be vital in encouraging more sustainable practices. In Kingston, the Hogsmill Community Garden and Sunray Recycle are a good place to start.