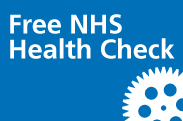 The Royal Borough of Kingston is showing its support for the health and wellbeing of the population by holding a free NHS health check event this November 10 2013 at Tesco pharmacy in New Malden.
The checks will take place at: Tesco Pharmacy, 300 Beverley Way, New Malden,KT3 4PJ and will begin from 10am until 4pm. The free check is available to only those who fit the eligibility criteria which are clearly stated on the Kingston Council website under the Health and Wellbeing section.
A worker at Tesco said: ''We here at Tesco pharmacy are not linked directly with the free NHS health check, but we do allow for the premises to be used to carry out these checks.''
''New Malden is an easy target area for local people to get a free health check, so we allow the NHS to use the space here so they can get on with their good health service.''
As a collective, the local people of Kingston are pleased with this free NHS health check. One person said: ''Actually it makes me feel cared about so I'd like to go for sure.''
If you are a resident in Kingston, you are between 40 – 74 years old, registered with a Kingston GP and you have not had an NHS Health Check within the last 5 years, then you are a step closer to being eligible. Please visit: http://www.kingston.gov.uk/events/event/489/free_nhs_health_check to find out whether you are fully eligible for the free health check.
As stated on the Kingston Council's website, the health check helps to prevent: ''heart disease, stroke, diabetes and kidney disease''. So this could be very useful, even vital for you to gain a clearer picture of your personal health.
For more information about NHS Health Checks and the locations in which they are available in Kingston, contact EHS Healthcare on: 0800 234 6511 or alternatively, email: enhanced.healthcare@nhs.net.