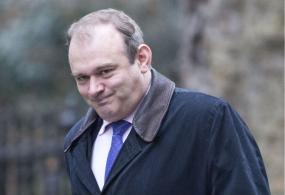 Ed Davey has denied allegations that his office rent is being used as back door political funding.
The Lib Dem claimed £12,352 in 2012/13 to rent his constituency office, even though the property is already owned by the Kingston Liberal Democrat Party Company Ltd, according to the Sun on Sunday.
A Lib Dem Spokesperson said: "All MPs need an office to meet constituents and carry out casework on their behalf. Edward Davey pays a market rate rent, agreed and signed off by IPSA, for the rent of his constituency office.
"That rent goes to Kingston Liberal Democrat Property Company Ltd to pay towards mortgage and maintenance costs on the property. The company does not pay its directors and no director has ever received a payment from it."
A report on 're-renting', which will be published next Thursday by the Independant Parliamentary Standards Authority (IPSA), will cover all MPs who claim money to rent from office landlords.
The office, on Berrylands Road in Surbiton, is a shared space between three tenants, including the local Lib Dems for subsidised party political activity. Mr Davey's wife is also a director with the Kingston Liberal Democrat Company Ltd.
Bernard Jenkin, the Conservative chairman of the Public Administration Committee, told the Committee on Standards in Public Life that re-renting could lead to 'back door' funding, as tax-payers money is funnelled to political parties via rent payments.
In the MPs expenses scandal, Ed Davey was held up as a shining example of politicians who did play by the rules.
Image courtesy of Gavin Rodgers/REX