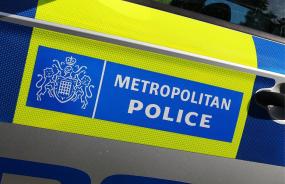 Police are on the lookout for two white males who drove into a community police officer after an attempted burglary.
The officer is believed to have been hit by the vehicle, a black VW Polo at 5.15pm today (Tuesday), which then drove away from the scene.
The car was later found abandoned by the police near the scene of the incident, which took place on Tudor Drive. The area has since been secured by the police.
Kingston Police confirmed on twitter that the officer, a male, was not seriously hurt in the incident but did suffer minor injuries.
Kingston Police are still on the lookout for the suspects, it is believed that one was wearing a blue hooded top and had a beard.
The suspects were last seen on Park Road and Kingston Police are appealing for members of the public with information to come forward.
Image courtesy of Rex Features