I wish I could say I was shocked about the scandal coming out of Number 10 last week, but I'm not even slightly surprised.
Last year, Dominic Cummings and Matt Hancock both proved (in a very embarrassing fashion) that today's government is hypocrisy personified.
Yes, the clip of Boris Johnson's former spokesperson Allegra Stratton giggling about a Tory Christmas party that "was not socially distanced" isn't concrete evidence of such an event's existence, but the British public aren't idiots.
The video is a blatant slap in the face from the government to millions of law-abiding people. It was one rule for us, and another (much laxer) one for them.
In Prime Minister's Questions the day the incriminating footage emerged, Boris said: "I understand and share the anger up and down the country at seeing No. 10 staff seeming to take light of lockdown measures. And I can understand how infuriating it must be to think that the people who have been setting the rules have not been following the rules, because I was also furious to see that clip."
He initially point-blank denied the occurrence of any such event, saying: "I have been repeatedly assured since these allegations emerged that there was no party and that no Covid rules were broken."
However, soon after, his approach became slightly less certain: "There will be consequences for those involved, if those rules were broken."
A potential Freudian slip may have ultimately revealed the truth: "I want to repeat what I said about what happened a year ago… what may not have happened."
Labour leader Sir Keir Starmer wasn't having any of Boris' arguments. He said: "Millions of people now think that the Prime Minister was taking them for fools and they were lied to. They were right, weren't they?"
Leader of the SNP Ian Blackford went one step further. He asked: "The Prime Minister has a duty – the only right and moral choice left to him. It is for his resignation. When can we expect it?"
His perspective has since been echoed by Scottish First Minister Nicola Sturgeon, after she called his government "corrupt" when questioned by MSPs.
He even faced criticism from his own Tory backbenchers, one of whom – William Wragg of Hazel Grove in Manchester – said "very few will be convinced by [the] diversionary tactic" of announcing Plan B Covid restrictions on the same day.
A question from Labour MP Dr Rosena Allin-Khan echoes the feelings of many up and down the country: "How does the Prime Minister sleep at night?"
Photos have since emerged of Boris sitting right next to two colleagues during a Christmas quiz last year. Downing Street stated the PM "briefly took part virtually", but the Sunday Mirror has said that multiple staff huddled together in four teams of six during the event – most definitely breaking restrictions which banned social household mixing if the claims are true. Again, I wouldn't be surprised.
To me, these incidents feel like blatant disrespect for the public, as well as outright disregard for our safety and the efforts of the NHS.
Last year, Boris was sitting down in Downing Street, telling the nation that Christmas would have to be cancelled to protect ourselves and others. Just as he did that, parties were almost certainly going on under his roof. It seems like he and his government simply did not care about protecting anyone.
Investigations are under way regarding three separate events last Christmas, including two in 10 Downing Street itself. If it is revealed that government staff, and possibly even the PM himself, were involved in an outrageous breach of their own rules, then I'm inclined to agree with Blackford and Sturgeon that Boris' days must be numbered.
If the Prime Minister and his government cannot respect our safety at one of the most critical crises of recent history, then what can they do?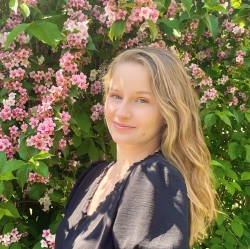 Latest posts by Kate Byng-Hall
(see all)