Teddington Landmark Art Centre's Autumn Arts Fair opened this weekend, marking the venue's first such event since the pandemic.
The fair at one of Teddington's best-loved venues hosted over 65 exhibitors this year, displaying and selling art including paintings, prints, pottery and jewellery.
Abigail Thomas, the fair's organiser, said she was thrilled the event was back after the pandemic forced its cancellation last year.
She said: "All the artists were desperate to get out there and show their new work, and it was wonderful to be able to facilitate that."
Leatherhead-based artist Daisy McMullan said: "Viewing art online is fine, but you don't get the tactile sense of it. […] You can tell people really want to get back to real life."
The event attracted artists from both near and far, some making their debut and some returning regulars. The effect was an eclectic collection of colours and styles, and a relaxingly relieved atmosphere that art had returned to the venue.
London artist Mary Adam said: "It's fantastic – it's a beautiful layout and a wonderful setting. It's extremely well-organised and everything is just perfect."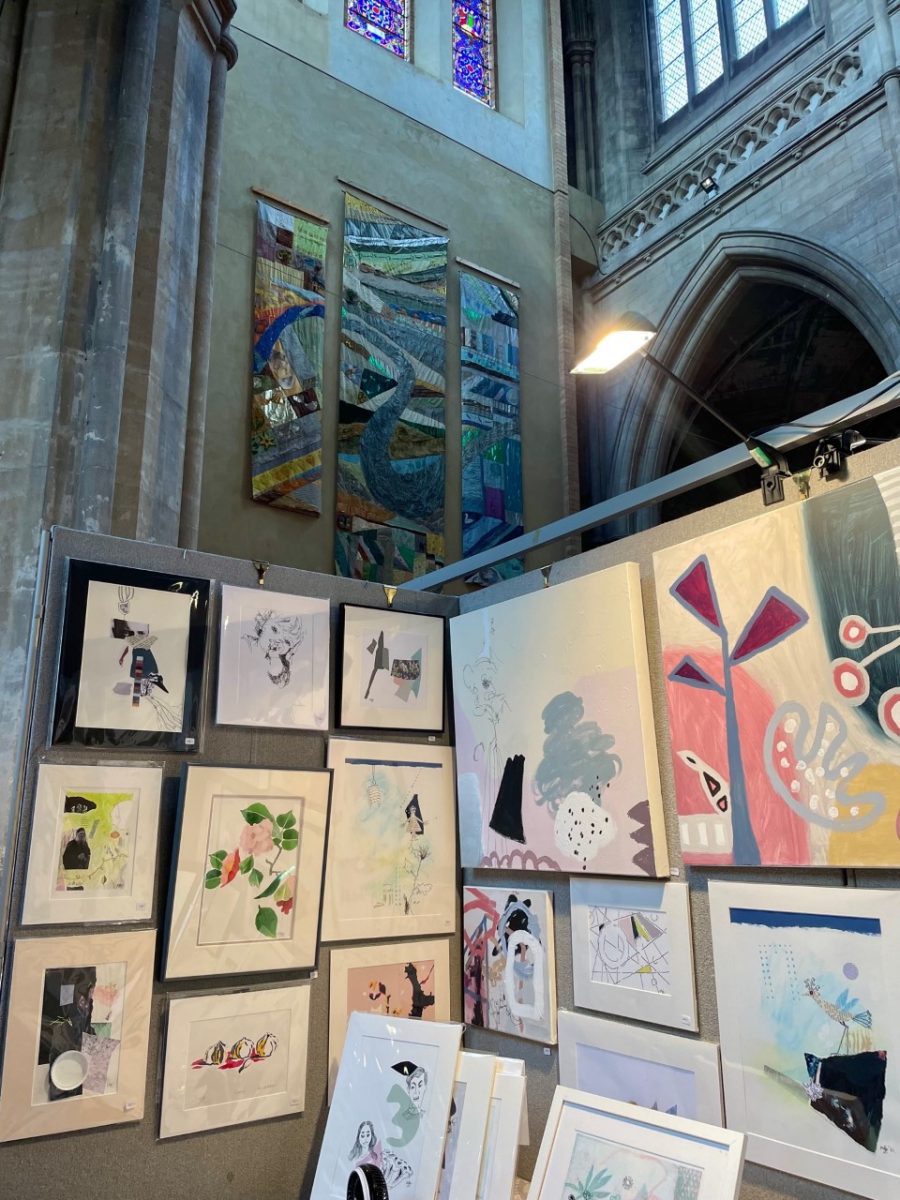 Exhibitors Lisa Helyer and Homi Jennings of Handmade Tales were also delighted to be back. Helyer said: "We have exhibited here for over 20 years, and it's really lovely that people love and appreciate our work."
The Centre – a former church with high ceilings and stain-glass windows – is also a popular location for workshops, comedy shows and concerts, but the Arts Fairs are one of the biggest events in the venue's calendar.
McMullan said: "It's really nice to see something of this scale not in Central London. The place is so beautiful."
Thomas emphasised how important it was that such events could begin again post-pandemic. She said: "The Landmark's Arts Fairs are one the largest forms of income for the Centre, so the closure affected us a lot through lockdown. Coming back and being able to do this again is going to keep us going."
Another Arts Fair will be held at the Landmark in Spring 2022.
Visit the Landmark's event's diary to check out what else is on offer in the coming months.