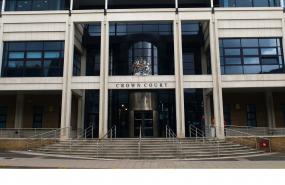 A man accused of stabbing a clubber in the neck will face a preliminary hearing at Kingston Crown Court on March 3, a court heard today.
William Ridley, 18, of Wolsey Crescent, Morden is accused of stabbing Andrew Young in the neck with a champagne glass on December 24 last year, in Barcadia nightclub, Kingston.
The defendant appeared in Wimbledon Magistrates Court this afternoon and was granted bail until the hearing at Kingston Crown Court next month.
The incident sparked the suspension of Barcadia's licence, which was later revoked by Kingston Council.
The defendant could face a prison sentence in excess of six months if found guilty.
Image courtesy of REX features