Defending European champions Chelsea surrendered their top spot in Group H to Juventus in Wednesday's 3-3 Champions League draw against home side Zenit Saint Petersburg.
In sub-zero temperatures, it was the under-30-year-olds in both teams who scored the six goals in the thrilling final group stage game.
After their 12-match unbeaten streak was ended by a 3-2 loss against West Ham on Saturday, Chelsea started the match strong, but the side's lapse of defending cost them the win.
The disappointed Chelsea manager Thomas Tuchel told Football London: "If you are coach of Chelsea and you concede six goals in two matches, four times we've given the lead away, my ambition to talk about individual performances is not so high.
"We can't be happy today or against West Ham. It is like that now not to talk about individual performances. Nobody can be happy."
Timo Werner, 25, who earned himself UEFA Player of the Match, scored from a touch on the goal line within the first 90 seconds to get Chelsea off to an early and dominating start.
He scored again in the 85th minute when he shifted the ball and slipped it past goalkeeper Mikhail Kerzhakov to take the score to a promising 3-2.
He said: "It was important for me to come back in the shape and the two goals and assist helped to come back to a level as what I had before the injury.
"I am happy about that. But in the end, you play like a team and when you don't win you are also disappointed."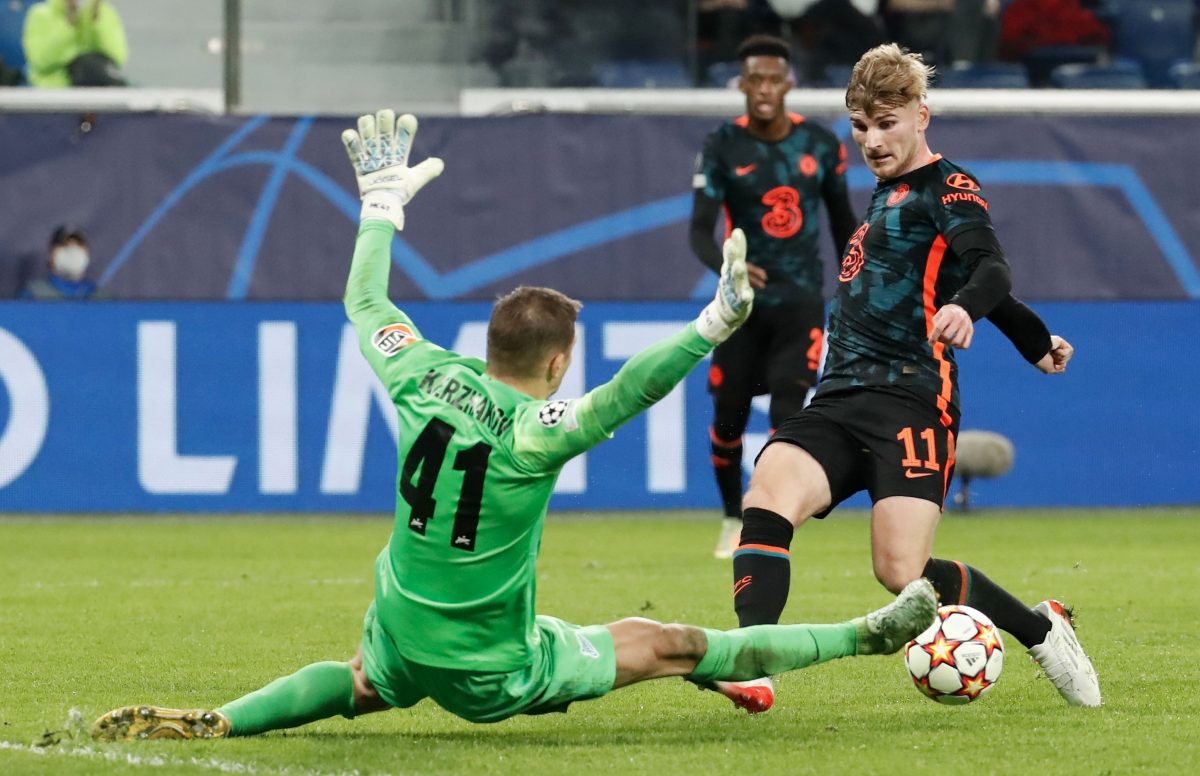 Romelu Lukaku, 28, scored his fifth goal since returning to Chelsea and ended his 10-match goalless streak with a finish from a square kick from Werner in the 62nd minute.
However, despite the two youngsters' goals, the Blues were left frustrated and unable to secure the win.
Zenit manager, Sergei Semak, marked his 150th game in charge.
He told Football London: "We managed to create a lot of opportunities but unfortunately we let them score. It's great we scored in the end because during the game we could've scored more, but then so could have they. The result is okay."
Claudinho, 24, scored a header received from Douglas Santos, 27, to equalise with Chelsea in the 38th minute.
Sardar Azmoun, 26, continued his team's threatening play and scored four minutes later after receiving a through ball from Malcom, 24, sliding past Kepa, 27, and shooting into the undefended net.
The Blues thought they were safe, but Zenit's Magomed Ozdoev, 29, stole Chelsea's win when he scored the final goal off Malang Sarr's, 22, clearing header in the fourth minute of stoppage time to equalise.
Chelsea had already secured their place in the knock-out round when they beat Juventus on November 23, but this draw has cost them first place in the group after being unable to match Juve's score of 1-0 against Malmo.