Improving transport movements, connecting riverfronts and boosting sustainability are among the changes Kingston Council is considering implementing based on community feedback.
On March 1, Kingston Council released a new draft vision featuring a number of changes residents have said they want to see in the Town Centre.
With the title "Your Vision Our Future", the draft is available for the community to view online or in person. Residents are also encouraged to give feedback or opinions on the ideas to date.
Over the last year, Kingston Council has introduced a range of initiatives to gather information on what the community wants.
This involved regular engagement with a Citizen's Panel, the local committee, students, businesses and landowners to get an understanding of what they want to see in Kingston town centre.
Councillor Roger Hayes, Kingston Council's portfolio holder for planning policy and community engagement, said: "We're keen to hear from all members of the community about what they cherish the most and where improvements can be made to make sure Kingston town centre is a vibrant, attractive and inclusive place for everyone to enjoy."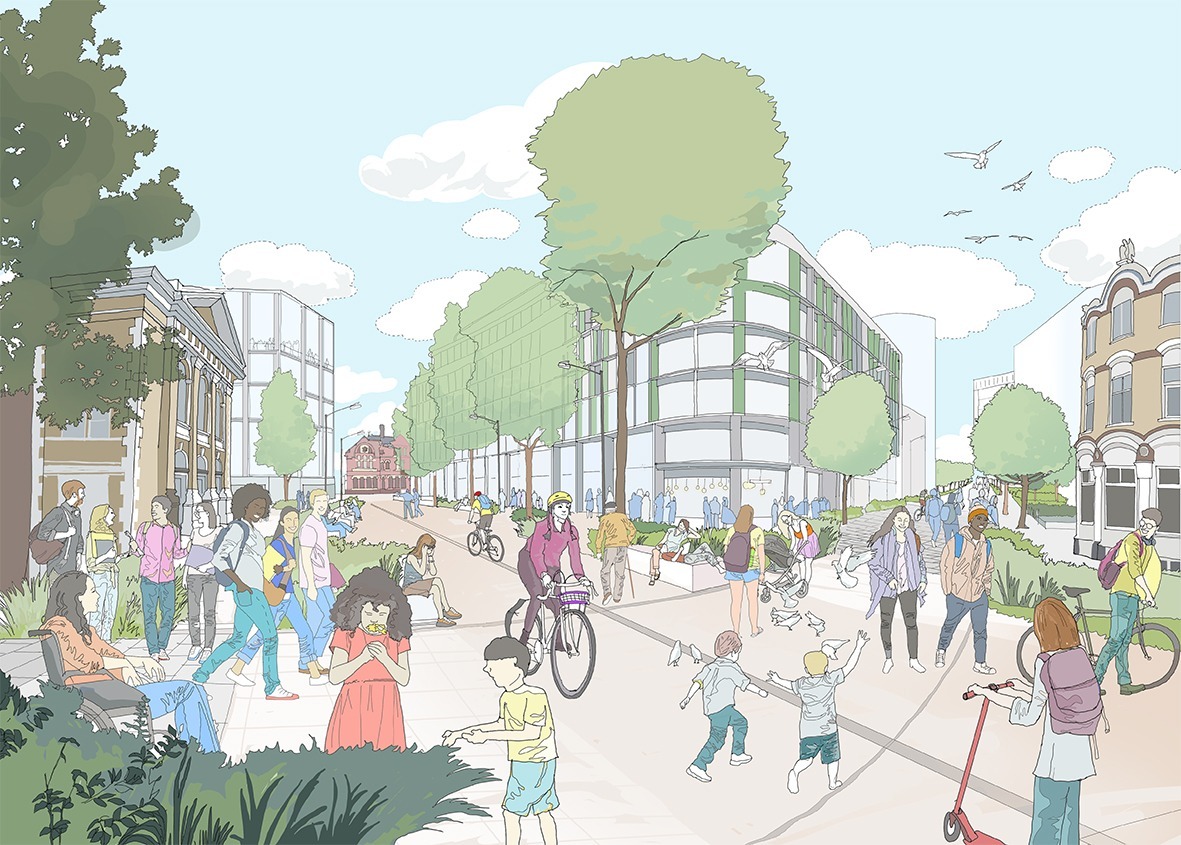 With the current feedback, the council has narrowed the draft vision down to six big ideas.
One of the leading suggestions is to improve riverside to become a star attraction of Kingston. It aims to connect riverfronts, make them more lively and active, easy to access and explore.
Additionally the vision aims to celebrate and enhance Kingston's cherished built and cultural heritage, and landmarks. It puts pays attention to special places like the Rose Theatre, Kingston Museum, as well as the natural characteristics of the Thames and Hogsmill riversides.
The third idea is to put emphasis on the public realm, to enhance the look and feel of the streets alongside places seen in Kingston everyday.
Fourth in the list, is to focus on the function and unique character of Kingston. The vision proposes to cluster, consolidate and integrate different uses and activities in the borough to create vibrant and distinctive quarters.
Another key objective is transport: it aims to improve the major transport corridors, tweak the ring road to be better for pedestrians and cyclists, alongside reducing vehicle movements in the town centre.
Lastly, the council want to improve sustainability to make Kingston a greener and more accessible town centre. It plans to increase biodiversity and natural habitats, create low carbon infrastructures, as well as improve flood and extreme temperature resilience.
Consultation of the draft vision is taking place until April 30. Feedback can be give online or there is an exhibition in the pilot urban room in the Market House in Kingston's Market Place with the Place Making team available for a conversation 10am-1pm every Thursday.
After the consultation on the draft, the feedback will be published in June. A final plan for Kingston Town Centre will be endorsed by the council by this winter.