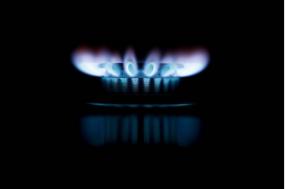 Ed Davey, the Energy Secretary and local MP for Kingston and Surbiton, launched a strong attack on energy companies yesterday, comparing them to greedy bankers.
In a speech to the Energy UK conference, he stated that energy companies will be consigned to the same fate as disgraced bankers if they do not swiftly change their strategy.
Mr Davey said: "Consumers look at the big suppliers and they see a reflection of the greed that consumed the banks.
"This is a 'Fred the shred' moment for the industry to avoid the reputational fate of the banks."
Energy UK fired back later claiming the best way forward would be 'for everyone to work together which is why this tit for tat Punch and Judy show of insults is so unproductive.'
Clear differences are opening between the two sides as energy prices continue to be a major talking point in the political spectrum.
Mr Davey added: "You deliver an essential public service so your industry must serve the public and the public must have trust in what you do.
"That means opening up – opening up the wholesale markets, opening up the retail markets and opening up your books. To rebuild trust the government and society will not accept a closed shop in energy."
However, Energy UK blamed the government instead, saying:"As analysis from UBS shows about 95 per cent of rising energy costs are out of the hands of the energy companies and can be attributed to government policies and other network, social and environmental costs."
Coincidentally, yesterday also saw EDF Energy announce a 3.9 per cent price rise, which is significantly lower than the 9.1 per cent average increase that four other energy companies have recently announced.
Image courtesy of Image Source/Rex