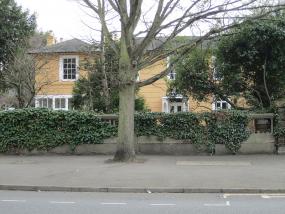 Two Surbiton schools bursting at the seams could permanently expand from September 2014 in a new £2.9 million plan.
Maple Infant School and St Andrew's and St Mark's Church of England Junior School (both on Maple Road) currently have a quota of 60 new pupils each year but this number could soon rise to 90 to meet high demand.
Councillor David Ryder-Mills, Kingston Council's lead member for schools, said: "A growing population and increasing demand for our excellent primary schools mean that we need more places to ensure that children can be educated close to home.
"Creating extra permanent forms of entry in areas like Surbiton, where demand is high, is a manageable, long-term solution that gives parents and schools more certainty."
The proposal comes at a time when both schools are already overflowing, as Maple Infant School admitted an extra reception class in four of the last six years.
Matthew Paul, Head of School Place Commissioning for Kingston and Richmond, said: "Permanent expansion brings permanent accommodation and more resources in a way that temporary expansion doesn't necessarily do."
The plans propose giving £0.8 million to Maple Infant School and £2.1 million to St Mark's Junior for new facilities. The junior school would receive more money because it is a larger school, its new classroom block would contain rooms for use by both schools, and its current multi-use games area would need to be re-located to build the new block.
In addition to these plans, permanent expansion at King's Oak Primary, New Malden and Lovelace Primary, Chessington was recently confirmed, with three other primary schools in the borough still offering additional intake on a temporary basis.
Comments can be made until February 21 to matthew.paul@rbk.kingston.gov.uk and a decision will be made to accept or deny the proposal on March 25.
Image courtesy of Frank Lynwood