It's that time of year again when everywhere you look you find bouquets of flowers, heart-shaped chocolates and bottles and bottles of fancy wine. You see loved-up couples out and about holding hands in the street and gazing affectionately into each other's eyes. Couples celebrate their love for each other while those longing to be with that special someone might finally get the courage to make the first move. Yes, I'm talking about the most romantic time of the year: Valentine's Day.
Now, not everyone is so lucky to be in a relationship and not everyone necessarily wants to be in one. But that's the great thing about Valentine's Day, it's a celebration of LOVE. Love in absolutely any form. It's a time for people to show their loved ones, friends and family how much they appreciate and care for them. It's a time to show someone how glad you are they exist and are part of your life.
And what better way to celebrate Valentine's Day than with a nice meal, some chocolate and maybe a movie? There are loads of great movies to watch on Valentine's Day that will definitely work a treat. But if you're finding it difficult to pick one, here's a list of the top 10 films to watch this Valentine's Day.
WARNING: THIS ARTICLE CONTAINS SPOILERS
The Notebook (2004, 2h 3m)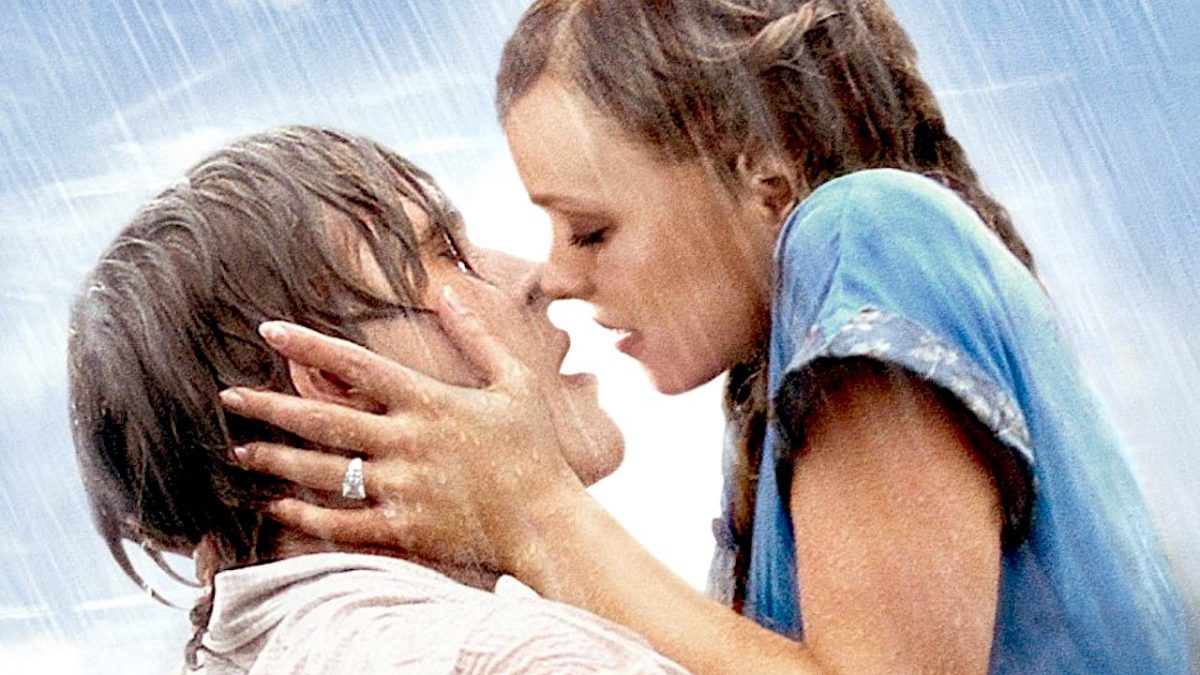 In a nursing home, an older man reads an epic love story to an older woman suffering from dementia. The story centres around a poor but passionate young man named Noah Calhoun, who falls deeply in love with a rich young woman called Allie Hamilton. After a summer of intense and passion-fuelled romance, the pair are separated because of their social differences. Allie moves to New York and marries well-connected lawyer Lon Hammond, while Noah fights in the War and the pair go on to lead separate lives. But after years of separation, Allie arrives at Noah's doorstep and they rekindle their love, realising they never stopped loving each other. Allie has a difficult decision to make: go back to the man she married or start again with Noah, her life-long love. The film goes back to the elderly couple and the old woman realises she is Allie and remembers the decision she made to be with Noah. The pair embrace and the last scene sees them die peacefully together in each other's arms. A real romantic tear-jerker!
IMDb rating: 7.8/10
Cast: Ryan Gosling (Noah), Rachel McAdams (Allie), James Marsden (Lon Hammond)
2. 10 Things I Hate About You (1999, 1h 37m)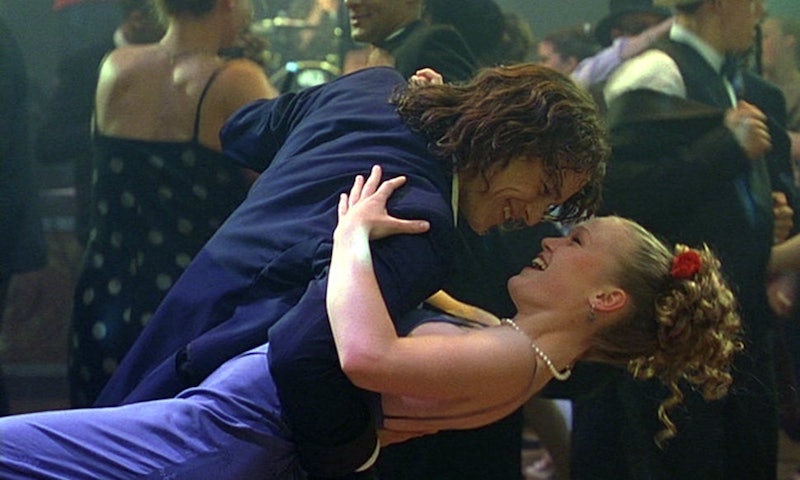 Meet the Stratford sisters: pretty and popular Bianca, who has never been on a date, and Kat, her older, ill-tempered sister who wants nothing to do with boys. Bianca is in a dilemma. A family rule forbids her from dating until her unpopular, rebellious, boy-hating sister Kat gets a suitor of her own. Cameron James, the new kid at Padua High-school, develops a crush on Bianca who informs him of her predicament. Cameron suggests setting Kat up with equally ill-tempered Patrick Verona who may just be able to win Kat's heart.
IMDb rating: 7.3/10
Cast: Julia Stiles (Kat), Heath Ledger (Patrick), Joseph Gordon (Cameron James). Larisa Oleynik (Bianca)
3. P.S. I Love You (2007, 2h 6m)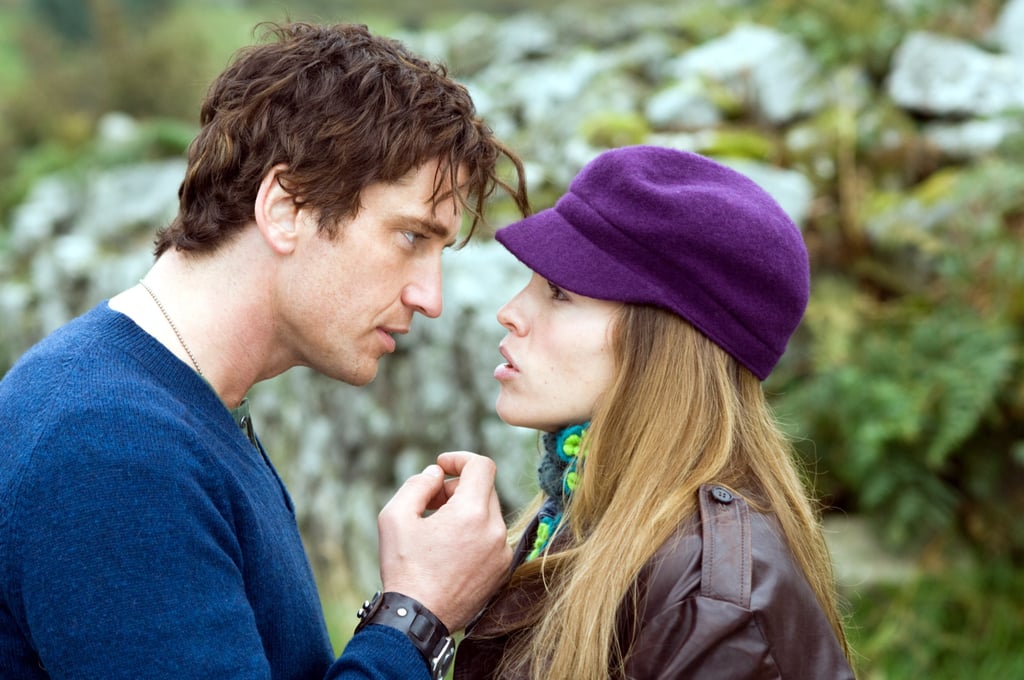 Holly Kennedy is gorgeous, intelligent, and married to the love of her life, a loving, witty, and impulsive Irishman called Gerry. When Gerry's life is taken suddenly by an illness, Holly is left grieving and in shock, unable to move past her loss. Their relationship was special, and no one knew Holly better than Gerry did. So it's great that Gerry thought to plan ahead. Before he died, Gerry wrote Holly a series of letters to guide her, not only through her sorrow, but in rediscovering herself. The first letter arrives on Holly's 30th birthday where she can be found holed up alone in the home she shared with Gerry. To her shock, she discovers a tape recording from Gerry telling her to get out and celebrate herself. In the weeks and months that follow, more letters from Gerry are delivered in surprising ways, each sending her on a new adventure and signing off in the same way: P.S. I love you.
IMDb rating: 7/10
Cast: Hilary Swank (Holly), Gerard Butler (Gerry), Lisa Kudrow (Denise), Kathy Bates (Patricia)
4. Bridget Jones's Diary (2001, 1h 37m)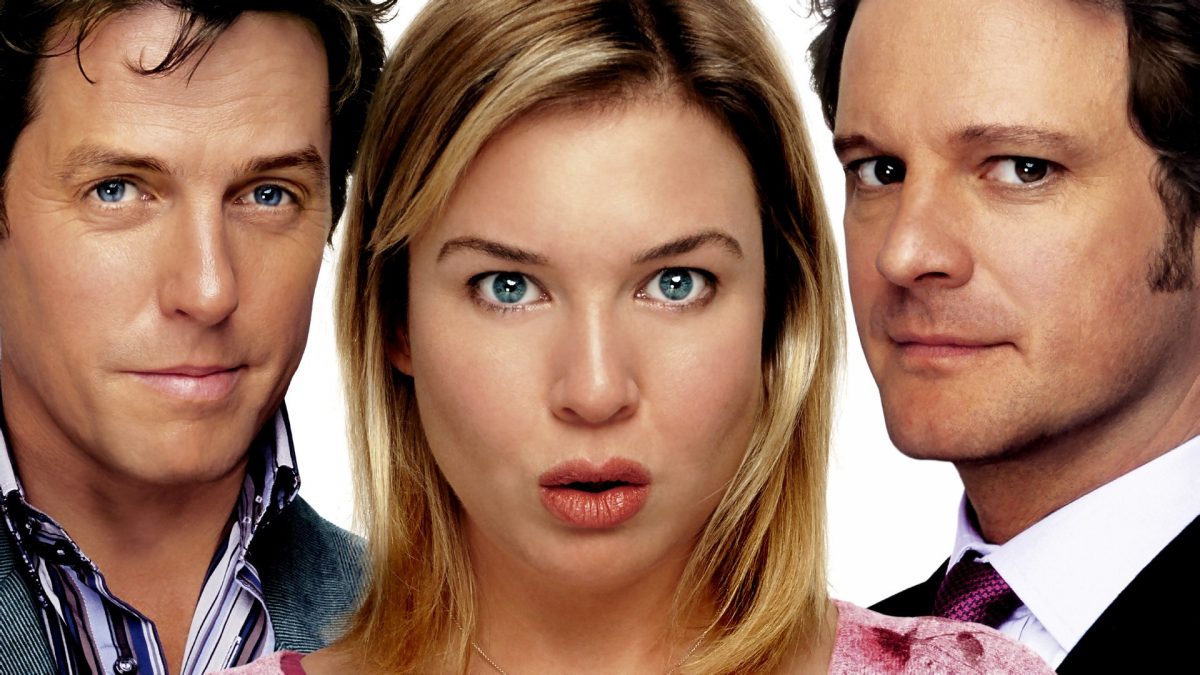 Bridget Jones is an average woman struggling against her age, weight, job, and lack of a man. As a New Year's resolution, she vows to take control of her life and document everything in a diary. Bridget's attraction to her boss Daniel Cleaver complicates everything as they begin an affair. Bridget falls head over heels in love with him only to realise later that her feelings are one-sided when her boss gets engaged to another woman. Barrister Mark Darcy is thrown into the mix who admittedly finds Bridget attractive but whom Bridget finds repulsive. It's not until Bridget clearly sees the truth about Daniel that she is able to see Mark for the man he is and accept her feelings for him. It's a beautiful comedic take on the Pride and Prejudice story.
IMDb rating: 6.7/10
Cast: Renee Zellweger (Bridget Jones), Hugh Grant (Daniel Cleaver), Colin Firth (Mark Darcy)
5. Valentine's Day (2010, 2h 5m)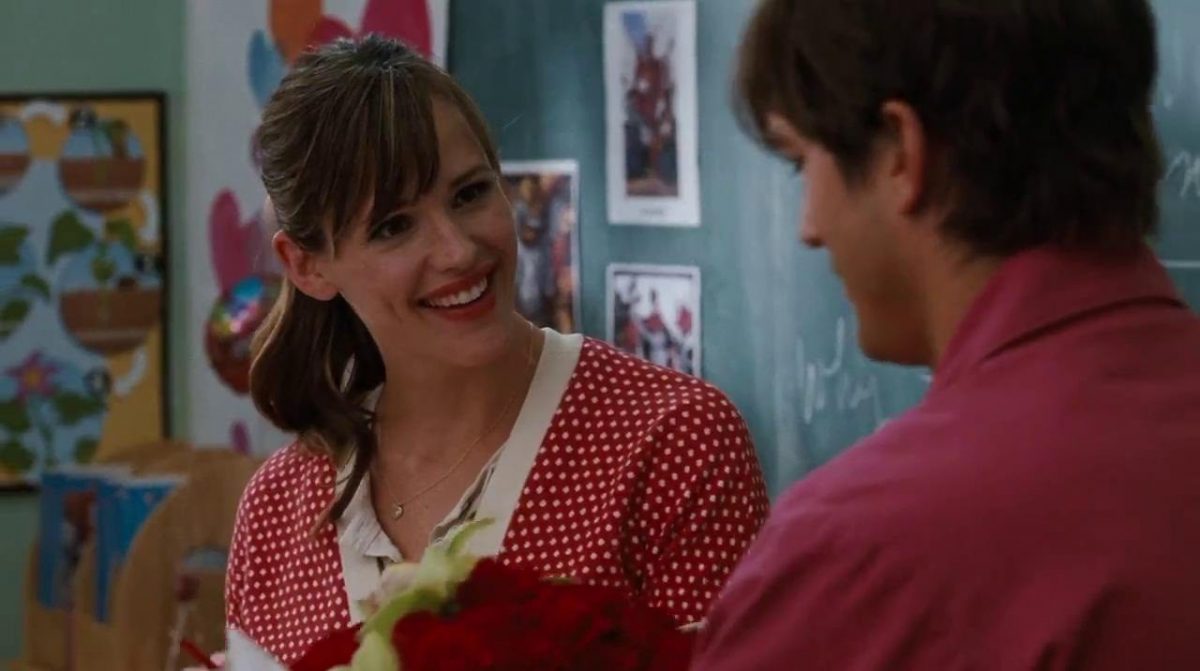 It's Valentine's Day in Los Angeles as the film follows the lives of a dozen people as they navigate Valentine's Day from early morning until midnight. A florist is ready to propose to his girlfriend, a babysitter plans to lose her virginity while her grandparents struggle with their marriage, an elementary school teacher unwittingly falls in love with a married man, a female army captain befriends a fellow passenger, and the owner of an Indian restaurant has her hands full with a Punjabi wedding ceremony. Couples and singles experience the pinnacles and pitfalls of finding, keeping, or ending relationships in a day that is all about love.
IMDb rating: 5.7/10
Cast: Jessica Alba (Morley Clarkson), Bradley Cooper (Holden), Patrick Dempsey (Dr Harrison), Jamie Foxx (Kelvin Moore), Anne Hathaway (Liz), Ashton Kutcher (Reed Bennett), Julia Roberts (Captain Kate)
6. 50 First Dates (2004, 1h 39m)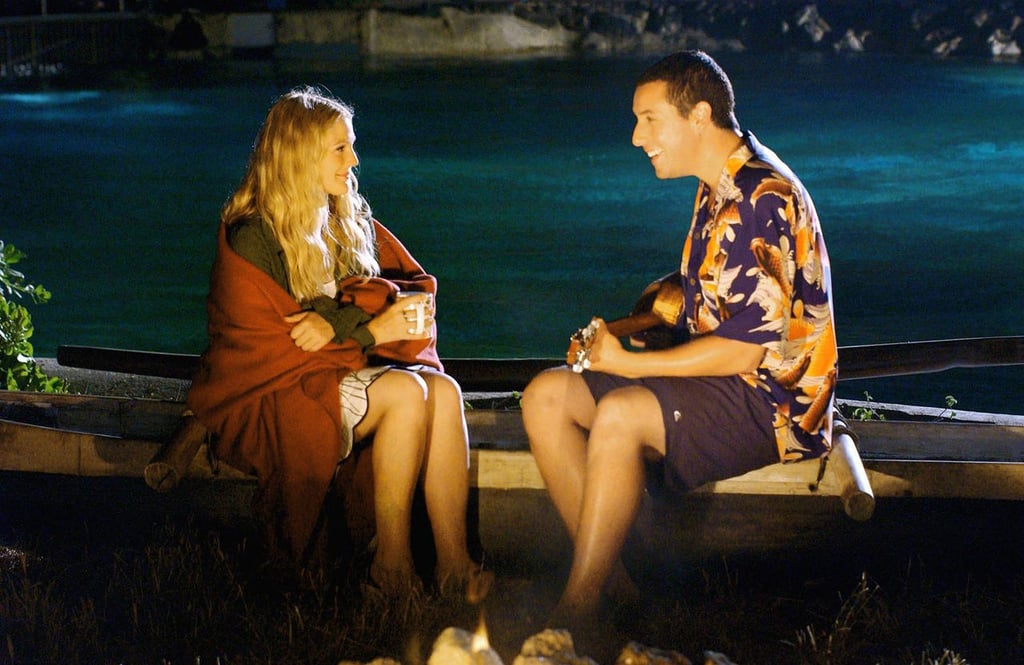 Henry Roth is a wildlife veterinarian living in a Hawaiian paradise enjoying the company of endless women with no strings attached. That is, until he meets local artist Lucy Whitmore. The pair enjoy each other's company and feel the start of a serious relationship. However, Lucy suffers from short-term memory loss because of a car accident and doesn't recognise Henry the next day or the time they spent together. Each day Henry must attempt to win her heart again and is prepared to make her fall in love with him all over again, each and every day.
IMDb rating: 6.8/10
Cast: Adam Sandler (Henry Roth), Drew Barrymore (Lucy Whitmore), Sean Astin (Doug Whitmore)
7. Never Been Kissed (1999, 1h 47m)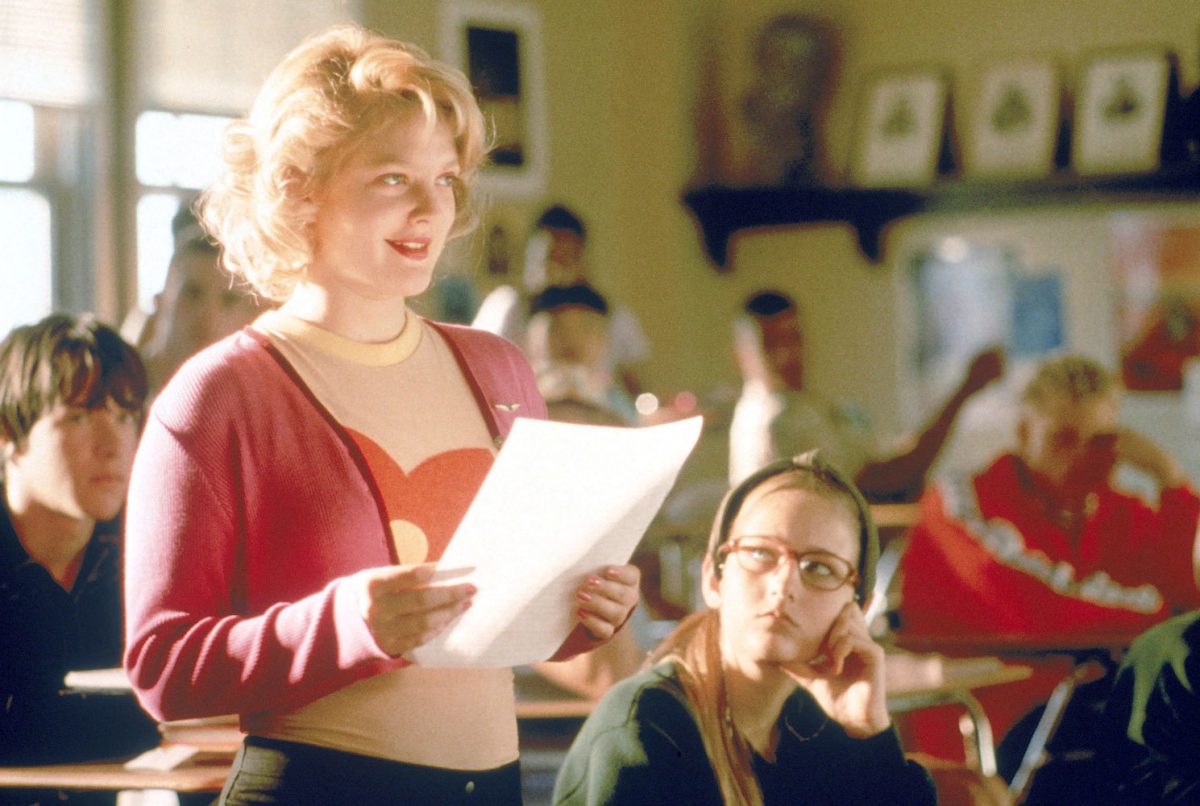 Twenty-five-year-old Chicago Sun Times copy editor Josie Geller is really good at her job. Gus, the owner of the paper, wants Josie to report undercover about life in today's high schools. Josie, who was a ridiculed nerd back in high school known as 'Josie Grossie', tries to fit in as well as possible but quickly falls back into her old school habits. Needing help, Josie gets a 'popular' girl make-over from her drop-out and naturally funny brother Rob and finds that it pays off. With her job at stake if she can't find a gripping cover story, Josie tries hard to find an angle. She falls in love with a teacher who her boss says she must shred to pieces in her article, confronting Josie with her greatest conflict: follow her dream of being a reporter or be true to her heart.
IMDb rating: 6.1/10
Cast: Drew Barrymore (Josie Geller), David Arquette (Rob Geller), Michael Vartan (Sam Coulson), John C Reilly (Gus), Molly Shannon (Anita)
8. Dirty Dancing (1987, 1h 40m)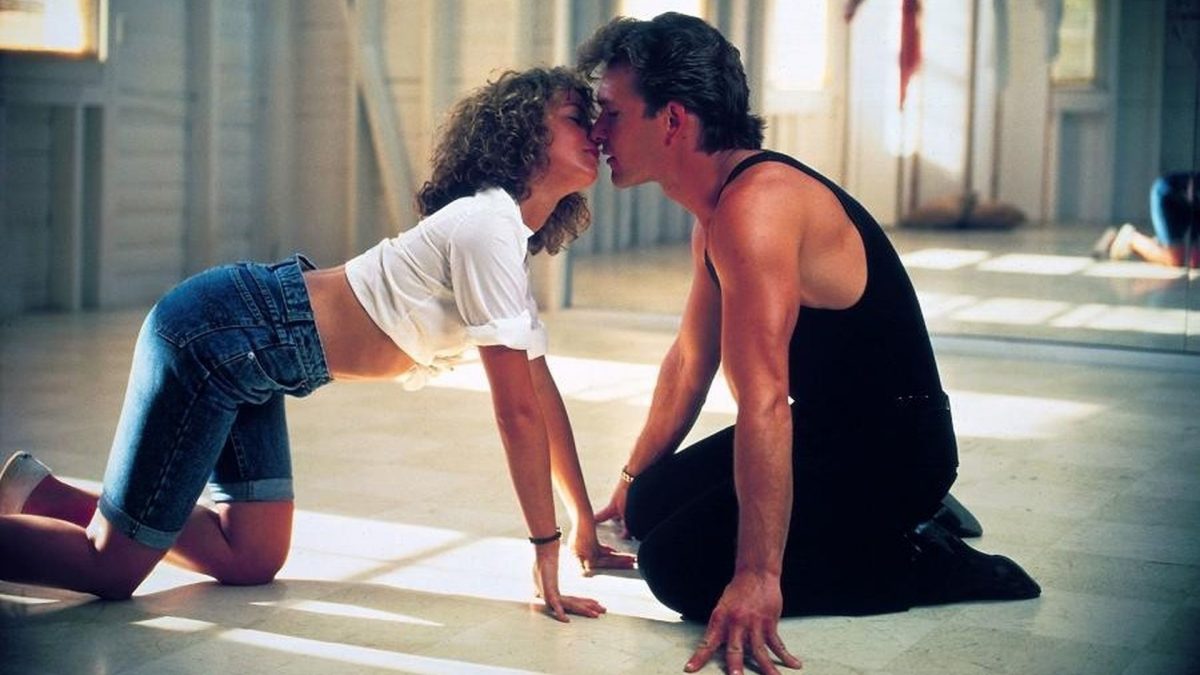 In 1963, Frances "Baby" Houseman, a sweet daddy's girl spends the summer at a Catskills resort with her family. Baby's family has high expectations for her, including joining the Peace Corps and marrying a doctor. But Baby becomes infatuated with the camp's dance instructor, Johnny Castle, a man whose background greatly differs from the privilege of hers. Baby fills in as Johnny's dance partner and they fall in love. It comes apart as Baby's father discovers what's been happening and bans his daughter from any further association with anyone like Johnny. For the first time ever, Baby defies her father's wishes and sneaks out to consummate her relationship with Johnny. After Baby and Johnny perform their iconic 'dirty dance' at the resort's season finale show, Baby's father realises he was wrong about Johnny and gives his approval of their relationship.
IMDb rating: 7/10
Cast: Jennifer Grey (Baby Houseman), Patrick Swayze (Johnny Castle), Jerry Orbach (Jake Houseman)
9. When Harry Met Sally (1989, 1h 35m)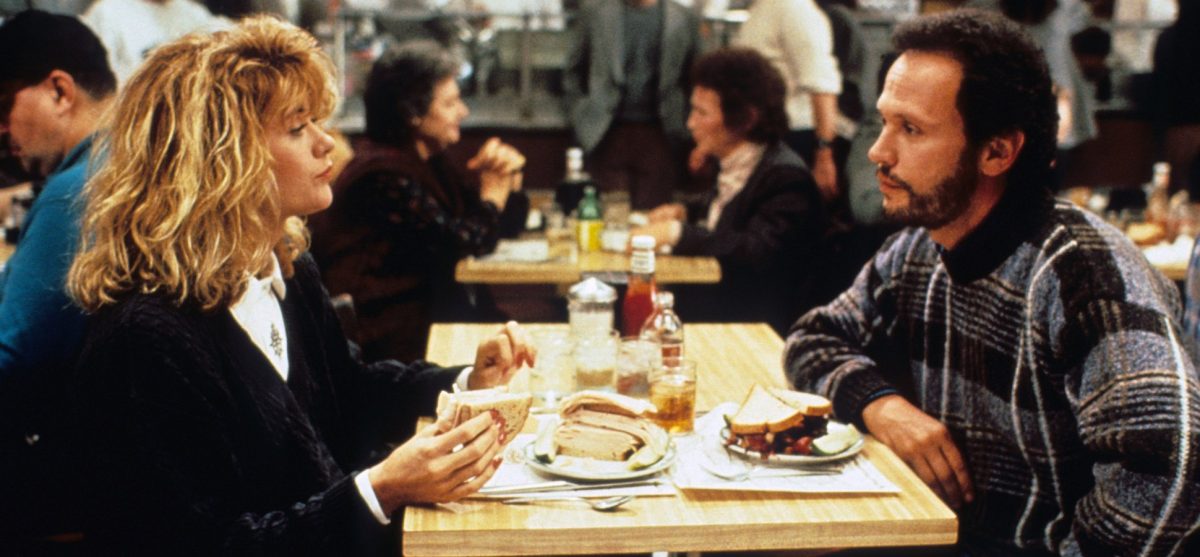 Harry and Sally first meet as they finish college in Chicago and spend 18 hours together when Sally offers Harry a ride to New York. They don't quite hit it off and the film jumps through their lives as they both search for love but fail. They bump into each other over the next ten years and become good friends. They share the intimate details of their lives, their hopes, dreams, failures, and successes, and in the process also fall in love. Not sure how to handle the situation after they have sex, Harry and Sally grow apart. They have a fight at a friend's wedding but make up later at a New Year's Eve party. Harry tells Sally he loves her; they kiss and later get married.
IMDb rating: 7.6/10
Cast: Billy Crystal (Harry Burns), Meg Ryan (Sally Albright), Carrie Fisher (Marie)
10. Falling Inn Love (2019, 1h 38m)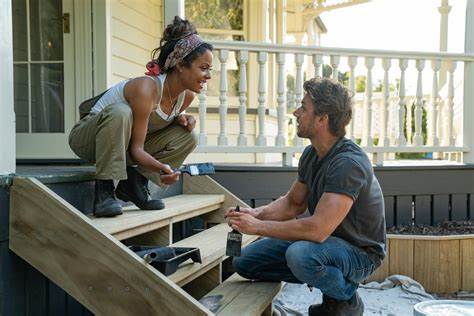 Needing a change after breaking up with her boyfriend Dean, city girl Gabriela spontaneously enters a contest to "Win an Inn" overlooking New Zealand's countryside. Fuelled by a potent concoction of wine and Wi-Fi, she wins the competition and jets out to New Zealand. Upon her arrival, Gabriela discovers the inn she won, called The Bellbird Valley Farm, boasts a crumbling façade, a floorboard-treading goat, and a meddling neighbour who yearns for the space. Eager to renovate and sell the place on, Gabriela partners up with the town's Kiwi contractor and volunteer fire-fighter, Jake Taylor. The more time Gabriela spends with Jake, the more her resolve to sell and return home dissolves. Once the final fixtures are hung, she's hesitant to leave Jake, the inn, and the inviting community that nurtured her creative side. She has an important decision to make.
IMDb rating: 5.6/10
Cast: Christina Milian (Gabriela), Adam Demos (Jake Taylor), Jeffrey Bowyer-Chapman (Dean)