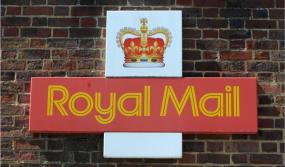 The planned Royal Mail strike on November 4 was cancelled following progress in talks over pay and pensions.
Royal Mail and the Communication Workers Union have stated their commitment to finalising an agreement by November 13.
Workers at the Royal Mail delivery office on Villiers Road, Kingston, had been scheduled to participate in a 24 hour nationwide strike.
Sian Jones, a spokesperson for the CWU, had warned: "The main impact on customers will be that no post is delivered and no post is collected on November 4."
However, the industrial action has been averted with signs of an agreement looming.
Following the Royal Mail's privatisation in October, workers cited concerns for job security, pensions and the company's business strategy.
The CWU have outlined a nine point plan detailing their demands, which include 'legal protections for employees that extend beyond the current three year offer.'
Additionally, the union is seeking an improved pay and rewards offer, superseding an earlier offer for an 8.6% pay rise over three years.
Royal Mail have agreed to extend the legal validity of the current strike ballot until November 20.
Picture courtesy of Rex Features/London News Pictures