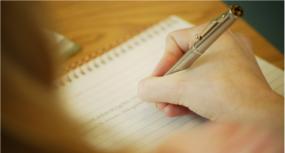 Kingston Council has announced plans to split up the adult education service currently housed in the North Kingston Centre to four different sites.
The proposals are the latest development in the Council's bid to turn the North Kingston Centre into a secondary free school, which is due to open in September 2015.
The plans are as follows: the King Charles Centre, Surbiton will be the new base for the Kingston Adult Education service; classes and courses will be held at the Beaconsfield Centre, New Malden; Pupil Referral Units will be housed in one unit at the Dukes Centre, north Kingston, along with the Local Studies and Archives Services; and Richmond and Kingston Accessible Transport will be moved to Wellington Crescent, Kingston.
Councillor David Ryder-Mills, Kingston Council's Lead Member for Schools and Continuing Education, said in a statement: "To make way for the new secondary school and its much-needed places, we have to relocate the North Kingston Centre's users.
"We wanted to make sure that valued services and courses are still spread across the borough's four neighbourhoods.
"We have worked hard to find the best options for rehousing our services, accommodating them in buildings that we own to keep the cost down while ensuring continued provision in as conveniently located sites as possible."
The plan is estimated to cost £1.5m, which the Council has asked the government's Education Funding Agency to provide.
However, the plan has met with opposition.
Christine Arnold, a governor and student at the North Kingston Centre said: "Speaking as a student, I am upset with these proposals. Splitting adult education won't make it work as well as it should. The North Centre works because everything is in one place.
"For example, at the Beaconsfield Centre there won't be enough space for cars and public transport to reach it is virtually non-existent.
The general feeling amongst students is that they don't want to be moved or for their classes to end.
The plans are a complete mess, in my opinion."
Ms Arnold said that she thought the proposals will "definitely" negatively affect the number of adults seeking education.
She also expressed particular concerns about how some of the elderly students, who benefit from the chance to learn and to socialise at classes, would find it hard to access classes when they are moved to other locations.
The proposals will be discussed at a Policy and Resources Committee Meeting on 5th December at 7.30pm at the Guildhall, Kingston.
Image courtesy of Rex Features